Don't Miss Bulk Pickup This Tuesday, October 24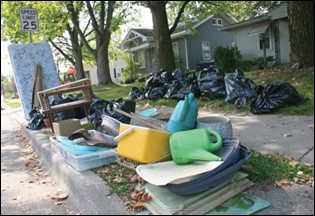 Remember to place your bulk Items/white goods curbside for pick up this Tuesday, October 24. For more information about items for bulk pick up, CLICK HERE. Take advantage of this free service (except mattresses and box springs- $15 each and TVs – $15 each) offered by the Town.
---
Bear Hunting Season Opens–  Be BearWise!
Bear hunting season began this past Monday, October 16th, and ends November 18th, then resumes December 11th to January 1st, 2024. Please be careful walking and hiking during this period.
Last year, the Town Council did much work to ensure the safety of residents and visitors. Fortunately, we had no incidents last year. We would like to maintain that record this year. Several resident/visitor resources are available, including:
Resident Rights and Responsibilities CLICK HERE
What to Do in case of a hunting dog or bear hunter issue CLICK HERE
"What To Do" refrigerator magnets are available at no cost at the Town Hall
You Are Invited…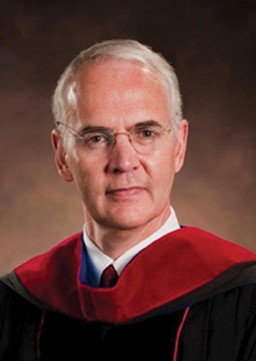 Montreat's Presbyterian Heritage Center invites you to attend its 2023 Distinguished Lecture on the Reformation, featuring Dr. Richard Gibbons, Senior Pastor of First Presbyterian Church in Greenville, SC.
The presentation will be held October 27th, at 7:00 pm in Upper Anderson. Admission is free. The lecture is entitled "Rediscovering Redeeming Love: Reformation Principles in a World of Social Media." In his lecture, Dr. Gibbons will explore whether Reformation principles from the mid-16th century have an impact in today's world of 24 hour news cycles. He will discuss what a gospel of love and grace has to offer in a digital society.
Dr. Gibbons holds joint honors in Ecclesiastical History and Systematic Theology from the University of Glasgow and a Doctor of Ministry from Highland Theological College in Inverness, Scotland.
---
Montreat's Joely Rogers Opens Solo Art Show- "Night Creatures"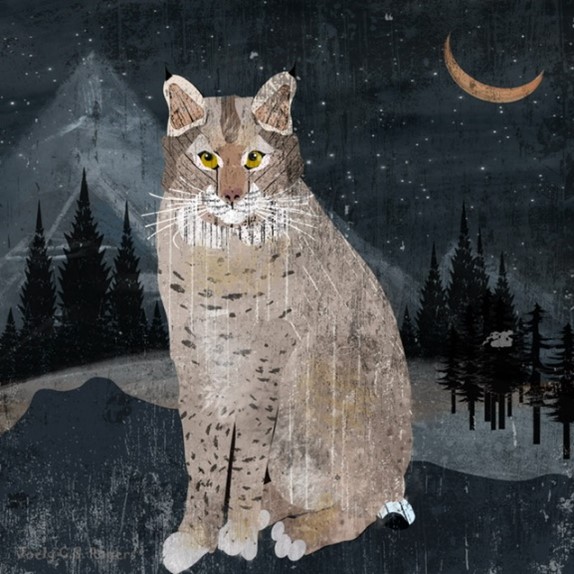 Montreat artist Joely Rogers is being honored with a solo art show November 3rd through 24th at the Black Mountain Center for the Arts. The show, entitled "Night Creatures" features 30 works of Joely's art depicting wildlife you've probably seen in Montreat.
There will be an opening night reception on November 3rd from 5:00 to 6:30pm. Entrance for the exhibit and reception is free. The gallery is located at 225 W.State Street, Black Mountain. Come and cheer Joely on.
---
Did You Know?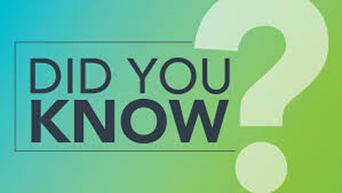 Montreat School students and teachers on the steps of the
Community Center, today's Post Office. Date unknown.
Ed. Note: Education has been a prime focus at Montreat since shortly after its founding. This article is the first of a three-part series entitled "Education – A vital component of Montreat's mission"
Montreat opened its first school in November 1899. Part of Montreat's founding mission was to minister to the "mountaineers" of the Appalachians. Hence the school from its inception was open to children who lived outside the gate. Those families who could afford to pay a small sum did so, but no child was turned away for lack of funds.
The first teacher was Anna Gales, a recent graduate of Hollins Institute in Virginia and the daughter of Weston Gales, Montreat's business manager until his death in November 1902. Other early teachers included Bertha Stone and Mary Dunlap. In 1903 Elizabeth Foreman, a young widow, moved to Montreat with her three children and became principal of the school. At the end of her first year the annual report claimed that the school "has reached for the first time a standard that should give genuine satisfaction to all interested in Montreat."
Total expenditures for that year were $834.59, with only $196.59 coming from the state and county. The Mountain Retreat Association provided $250.00; individuals made up the difference. The school grew rapidly, often listing over 60 students during the year. It remained in existence until 1919, when the state assumed responsibility for all public education.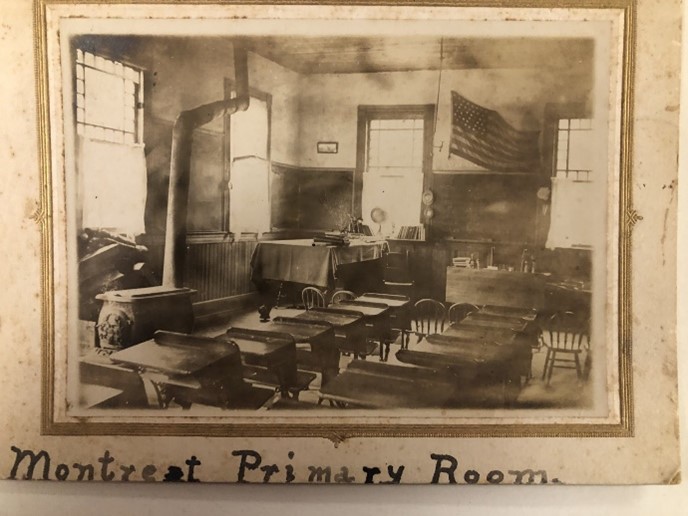 Montreat School primary classroom
Thanks to the Presbyterian Heritage Center, especially Nancy Midgette, for this glimpse from the past. Stop by the PHC for additional Montreat history and so much more. Have an idea for a future "Did You Know?"? Let Nancy know at [email protected].
---
Updates and Reminders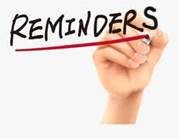 With daylight getting shorter, be careful when walking. There is statistical evidence showing that there are more pedestrian/vehicle accidents due to changing lighting conditions in the fall.
The Montreat Town Council and staff will be participating in a Board Planning Retreat on Tuesday, October 24, from 8:00am until noon. The retreat will be held in Gaither Fellowship Hall. The community is invited to attend. There will be a time of Public Comment at the end of the session. For a copy of the agenda, CLICK HERE
The Montreat Board of Adjustment will hold its regular meeting on Thursday, October 26th, 2023 at 5:00 p.m. at the Town Hall Community Room. The meeting will be live streamed. For streaming instructions and meeting information, CLICK HERE
Do you receive your own copy of the Montreat Minute or know someone who doesn't? Sign up for the Sunshine List to receive the Montreat Minute and stay "in the know" about the Town's happenings. CLICK HERE to sign up for the list!
Questions or Comments?
Do you have Town-related questions or comments to offer? If so, please send them to Angela Murphy at [email protected] and we will get back to you as soon as possible.
Have a great and colorful fall weekend!