Montreat Minute for June 30, 2023
4th of July in Montreat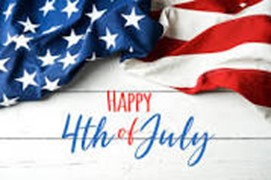 Much happens in Montreat on the 4th of July. Here's a quick schedule of activities. See stories below for details:
7:00am Gate Race, begins/ends at the gate
10:00am Flag Raising and Pledge, Anderson Auditorium lawn
10:30am Parade begins
After Parade Cottagers' 4th of July Barbeque Picnic, Walkup Building
11:00am Montreat College Book Sale, Bell Library, until 4:00pm
2:00pm Silent Auction, Craft Center, until 5:00pm
2:00pm Lawn Games, Anderson Lawn and Moore Field, until 4:00pm
2:00pm Free pool, boats and tennis, until 5:00pm
7:30pm Big Circle Mountain Dance, Cornwell tennis courts
Other Important Notes about July 4th
Please be aware of these several other important facts about July 4th:
We're honored that our own Town Clerk, Angie Murphy, will be a Co-Grand Marshall in the parade. Cheer her on as she passes by!
Town offices will be closed on July 4th. Trash will be collected on Monday, July 3rd as usual. The trash Convenience Center will be open on the 4th.
Don't forget about Bulk Pickup on Wednesday, July 5th. See the story below.
Gate Race Coming July 4th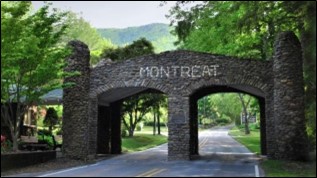 Get ready for the Montreat Annual Gate Race! The 5K race begins and ends, of course, at the Montreat gate. The mayor will start the race at 7:00am, with the runners taking off on Assembly Drive up to West Virginia Terrace, connecting to Virginia and returning to the gate finish line. The route will be clearly marked.
"We're excited to have the Gate Race again this year", stated Town Commissioner Kent Otto, co-organizer of the event along with resident Matt Ashley. "As usual, this is a 'no-frills' race- no medals, no t-shirts, no registration, no fees. Just show up for good fellowship. It's a fun way to kick-off the 4th of July holiday."
---
Bears and the Trash Convenience Center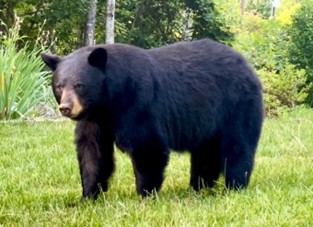 Please be aware that there is quite a bit of bear activity at the Town's Trash Convenience Center near the Town Hall. Bears have been getting into the dumpsters on a frequent basis with residents confronting them when disposing of trash. One particular bear has shown aggressive behavior.
Here's what to do to be safe:
When approaching the Convenience Center, look closely for bears prior to exiting your vehicle
Once out of your vehicle, be aware of your surroundings and any approaching bears
New sliding doors have been installed on the dumpsters. Please make sure they are completely closed and the wedge to secure the door is in place (see photo below). If they are not able to get food from the dumpsters, they will go elsewhere for their meals.
Until the bears move on, use the Convenience Center during the day only, as bear activity increases at dusk and dark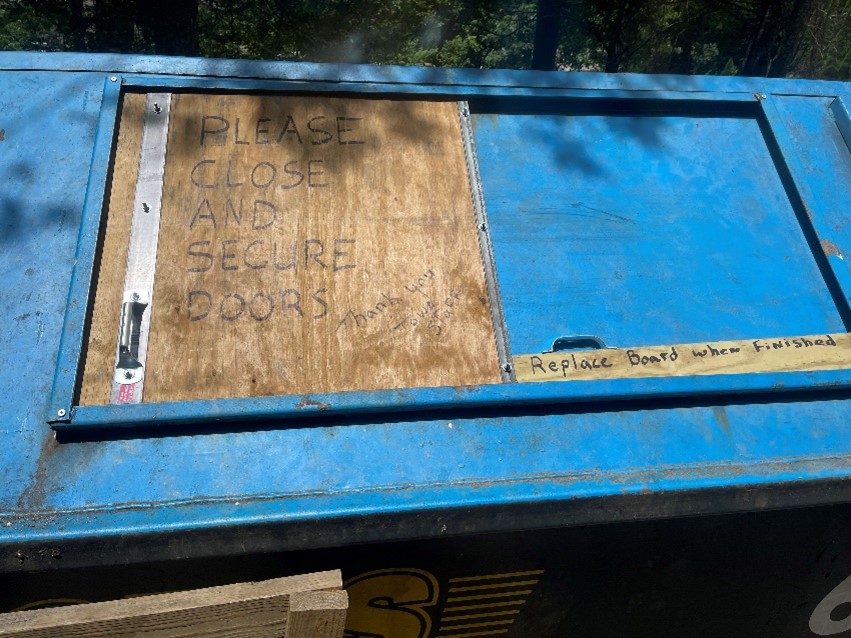 Also Note: There have been reports of individuals intentionally feeding bears. Not only is it dangerous to do so, but it is a violation of Town ordinances and subject to stiff fines. If you observe someone feeding bears, please call Town Clerk Angie Murphy at 828/669-8002, ext 1 to report the incident.
If you have questions or comments, please contact Town staff at info@townofmontreat.org or call 828/669-8002, ext 1. Thank you for your assistance.
---
Last Day Tomorrow to Buy 4th of July Barbeque Tickets

Chow down at the annual Montreat Cottagers' 4th of July barbeque picnic lunch right after the July 4th Parade. But, ticket sales end tomorrow, Saturday, July 1.
Treat yourself to your choice of barbeque pork or chicken sandwich, baked beans, cole slaw, a delicious dessert bar, a bag of chips and bottled water. Tickets for these mouthwatering, all-American meals, prepared by Red Radish and Little Sprout Carryout of Black Mountain, are only $15.00.
Tickets must be purchased in advance, and are on sale through tomorrow, Saturday July 1st, during regular business hours at the Montreat Store and Red Radish, and from 9:00am to 12:00pm at the Montreat Post Office. Tickets can be purchased by cash or check made payable to Montreat Cottagers, Inc
---
Don't Miss Bulk Pickup on Wednesday, July 5th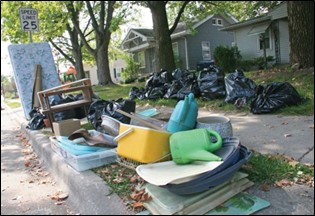 Remember to place your bulk Items/white goods curbside for pick up on Wednesday, July 5th.  For more information about items for bulk pick up, CLICK HERE. Take advantage of this free service (except mattresses and box springs- $5 each) offered by the Town.
---
Come Tour the Flat Creek Crossing Trail Site July 5th

Montreat Landcare Committee invites you to visit the site of Montreat's first all-persons trail, Flat Creek Crossing. It is located just inside the Gate, adjacent to the Memorial Garden parking area. Come on Wednesday, July 5th, from 5:00-6:30pm to walk the site and learn about plans for an exciting new trail perfect for wheelchairs, walkers, and strollers. This will be a very special event to showcase the plans and kick off the fund raising program. Look for the Flat Creek Crossing Accessible Trail team on July 4th, in the parade, at the picnic pick-up area and on Moore Field.
---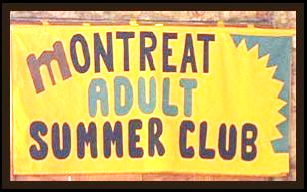 Summer Club Wednesday Programs Begin Soon
The Montreat Adult Summer Club Wednesday programs begin on July 12th and continue for the following two weeks.
This year's lineup of entertaining speakers includes:
July 12th Al Whitesides, Buncombe County Commissioner
July 19th Mike Pritchard, former U.S. Secret Service Agent
July 26th Ron Vinson/Katelyn Powell, Presbyterian Heritage Center
The programs will be held in Upper Anderson Auditorium beginning at 2:30pm. Refreshments and fellowship time will follow the programs. Plan on joining your neighbors at these interesting and enjoyable programs.
---
Updates and Reminders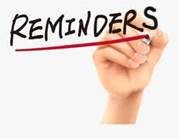 The Cottagers annual meeting will be held on Saturday, July 22nd, at 10:00am, in Upper Anderson Auditorium. More information to come.
Questions or Comments?
Do you have Town-related questions or comments to offer? If so, please send them to Angela Murphy at info@townofmontreat.org and we will get back to you as soon as possible.
Have a great weekend!