Montreat Earns BearWise Designation!

Thanks to the hard work of Landcare Committee Chair, Arrington Cox, Montreat has become the second town in the country to be named a BearWise community. BearWise is a national program that shares ways to prevent conflicts with black bears, provides resources to resolve problems with black bears, and encourages community initiatives to keep black bears wild.
There are five steps that must be met before becoming a BearWise community, including appointing a BearWise liaison. Arrington was appointed the Montreat BearWise liaison last summer and has been working diligently with the NC Wildlife Resources Commission (NCWRC) to qualify Montreat for the designation. Other criteria had to be met, including:
Educate current and new community members on how to prevent and respond to human-bear interactions.
Develop a system to alert community members to non-compliance issues and maintain BearWise-recognized practices.
Establish protocols for when and how to report bear activity to neighbors and the NCWRC.
The Town Council revised certain of the sanitation/trash ordinances to comply with BearWise standards. The Town has been divided into "neighborhoods", with 26 individuals responsible for alerting their neighborhood of BearWise information and collecting information about bear activity.
We are grateful to the Landcare Committee, Arrington Cox, and others involved in this important effort to become more "bear wise".
---
 Town Council Meeting March 9, at 7:00pm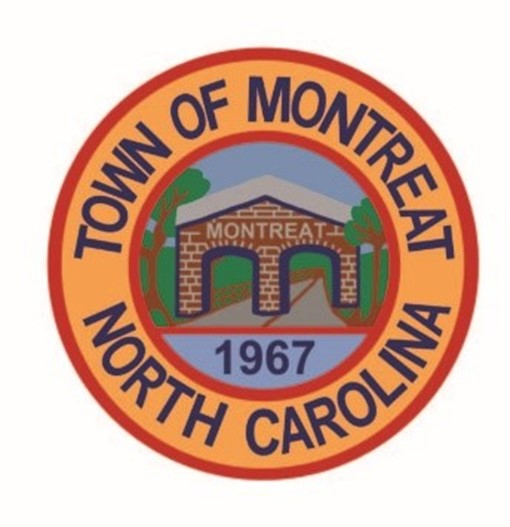 The Montreat Town Council will meet for its monthly meeting next Thursday, March 9th, at 7:00pm in the Town Hall. For a copy of the agenda, CLICK HERE. The meeting will be live streamed and recorded. For information about streaming the meeting, CLICK HERE. The Public Forum will begin at 6:30pm. Everyone is invited.
---
Meet Rachel Eddings, Finance Officer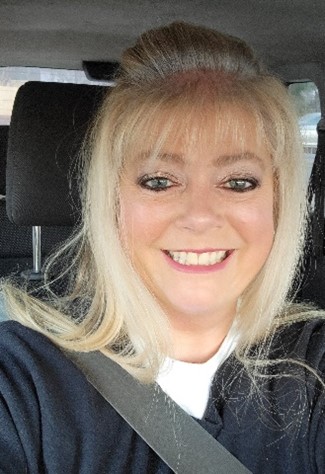 We regularly profile a Montreat Town staff member or Town Council member. This month we are featuring our newest employee, Finance Officer Rachel Eddings.
Rachel Eddings came to Montreat as the Finance Officer officially on February 1, 2023, although she began working part time in November. And, she came to us via a pretty circuitous route.
Rachel was born in Schenectady, NY, and lived there until she was four. Her family, including her mom and her sister, then moved to Toledo, OH, for six years until Rachel was in fifth grade. Staying in the area, they moved just over the state line into Michigan, where Rachel finished high school. At that point, she was back in Toledo working various jobs in accounting and logistics. She began to work on and earned her Associates Degree in accounting.
Having enough of the northern cold weather, Rachel's mother moved to North Carolina in 1995, followed by her sister a few years later. Rachel stuck out the cold for a while longer, and finally moved here in 2002 with her young daughter, Tia (now 30). Rachel then gave the world two more girls, Riley (18) and McKinley (14) as they settled into life in Western North Carolina. During that time, Rachel worked in the business office at Tyson's Furniture in Black Mountain and a local construction firm. Not content with her associates degree, Rachel enrolled in a bachelor's degree program at Montreat College. During that time, she worked the third shift in a local gas station, enabling her to attend classes, study and attend to her three growing children. After earning her BA in business administration, her tenacity led her to enroll in Montreat College's MBA program. After graduation, she began working at the Children's Developmental Services Agency (CDSA), part of the state Dept. of Health and Human Services, serving children with special needs. At CDSA, Rachel's duties included accounting and medical billing. Finding out about the finance officer position from Public Works Director Barry Creasman, Rachel applied and was hired for the job.
During her off hours, Rachel enjoys attending sporting events with her family and her fiancé, Lee Blevins, a former Montreat police officer and now with the State Police. She also stays busy with daughter McKinley's "Christmas present", a new puppy rescue. Rachel says she is busy training both the dog and McKinley! Rachel also has two grandchildren, whom she cares for periodically.
After three months at Montreat, Rachel says she loves her job, especially meeting people and working with them. "I'm a people person," Rachel commented. "I just love the people here. Montreat is a great community." And we are glad Rachel is a part of the Town of Montreat team. Please stop by the Town Hall and welcome Rachel.
---
Updates and Reminders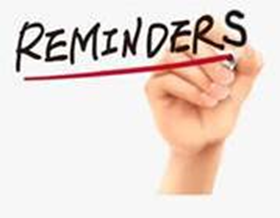 We are working on an update to our Town Facebook account. Stay tuned for updates and the new introduction!
Questions or Comments?
Do you have Town-related questions or comments to offer? If so, please send them to Angela Murphy at info@townofmontreat.org and we will get back to you as soon as possible.
Have a great weekend!