Comprehensive Plan Process Continues

On Tuesday, approximately 40 people attended two Community Workshops at the Town Hall to brainstorm, discuss and provide feedback on issues pertinent to the Town in the future. This is the second major effort to seek Montreater's opinions on the future direction of the Town. The first opportunity was a community survey. Nearly 350 people completed the survey. Between the survey and the Community Workshops, the Comprehensive Plan consultants have gathered a significant amount of valuable information to move forward in the planning process.
However, the Comprehensive Plan Steering Committee is still seeking public input. They are offering to conduct neighborhood "mini-meetings". Mini-meetings will be facilitated by a Committee member and will be held in residents' homes. If you would like to host a "mini-meeting", contact a Committee member. For a list of Committee members, CLICK HERE and scroll down to Comprehensive Plan Update Steering Committee.
About the Comprehensive Plan Project: "Montreat Tomorrow" is an updated comprehensive plan for the town of Montreat. The future inevitably brings change, but Montreat can ensure that growth is careful and responsible, while preserving the tranquility that makes the community a beloved place today. The plan will be broad and include topics like land use, environment, transportation, and recreation. Montreat Tomorrow will result in short-term actions that respond to current challenges while also preparing for the future with long-term strategies designed to reflect the community's desires.
---
Montreat Landcare Committee Moving Forward with Accessible Trail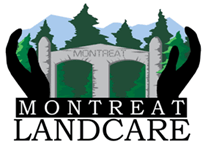 The Montreat Landcare Committee is raising funds for a new accessible trail, Flat Creek Crossing. The goal is to create a welcoming way for people who otherwise might not get to enjoy Flat Creek because of physical limitations.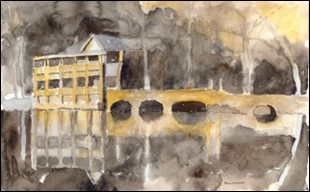 The Committee has created an "appropriate" fundraising opportunity for the new trail. Montreat resident Jim Williamson, retired architect and professor of architecture, has allowed the committee to reproduce three of his beautiful watercolor scenes of Montreat— ready to frame (at $65 each) or as notecards (10 for $35). The Landcare Committee receives all the profits from any sales. Purchases can be made with cash or check at the Montreat Post Office on Tuesday, August 2 through Friday, August 5, 9:30am to 12:30pm. Thank you for your support of this important project.
---
Come to the Annual Summer Club Picnic August 3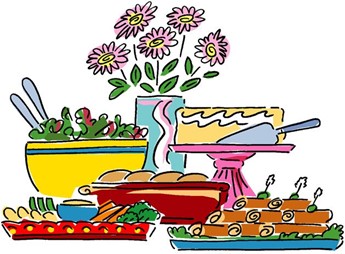 Everyone is invited to the annual Montreat Adult Summer Club Picnic on Wednesday, August 3rd, at 6:00 pm in Gaither Fellowship Hall. Please bring your favorite covered dish to add to the fun and wonderful food. Enjoy seeing old Montreat friends and meeting new ones in the beautiful chestnut-paneled Fellowship Hall room. We look forward to seeing you there!
---
Mark Your Calendar for the PHC Tour of Homes August 13 & 14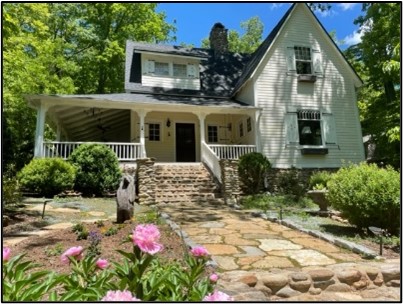 The Presbyterian Heritage Center is happy to announce the reprise of the very popular Tour of Homes on Saturday and Sunday, August 13 and 14, from 2:00 to 5:00pm. Tour eight historic homes and buildings including the Billy Graham Evangelical Association office. A general brochure listing the homes is available with ticket purchase.
Tickets are a suggested donation of $15/person, cash or check made payable to the Presbyterian Heritage Center.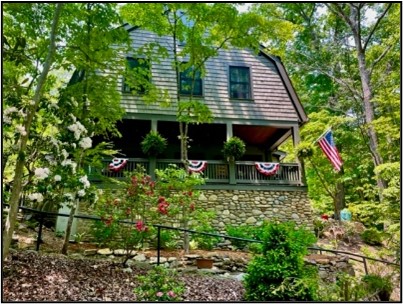 Tickets are being pre-sold and are available at the PHC Front Desk (318 Georgia Terrace in Montreat), Monday & Saturday, noon-4:00 pm, or Tuesday-Friday, 10:00-4:00 pm or at the Montreat Post Office, Monday-Friday, August 1-5, 10:30am – 2:00 PM. Come see some historic Montreat homes and support the Presbyterian Heritage Center.
---
Updates and Reminders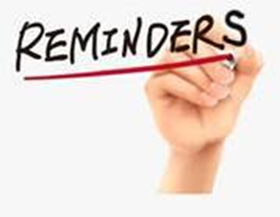 The Montreat Landcare Committee will meet on Wednesday, August 3rd, at 9:00am in the Community Room of the Town Hall. For details of the meeting, including streaming information, go to theLandcare website.
 The Montreat Board of Adjustment will meet on Thursday, August 4th, at 5:00pm in the Community Room of the Town Hall to continue their meeting from last night. For details of the meeting and streaming information, CLICK HERE.
Support our Montreat Post Office by buying stamps. Our Post Office is very dependent upon income from stamps and package postage. Even if you are not a full time resident, please buy your stamps from the Montreat Post Office. We don't want our Post Office to go away due to lack of business.
The Town Sanitation Staff has been overwhelmed by the volume of trash this summer. Please remember several important facts about sanitation pick up:

Do not put any bags out that are not in bear proof containers except on the morning of pickup. If you rent your house out, please make sure renters know about this policy. Sanitation staff should not have to pick up residents'/renters' trash strewn by bears and other wildlife.

No matter your location, please have your trash out by 8:00am on pick up day

Please tie trash bags to facilitate removal by the sanitation team

If you have cardboard boxes or other cardboard, please break down the boxes and lay all cardboard together
Questions?
Do you have Town-related questions you would like answered? If so, please send them to Angela Murphy at info@townofmontreat.org and we will get back to you as soon as possible.
Have a great weekend!