Mayor's Summary of the July 14, 2022 Town Council Meeting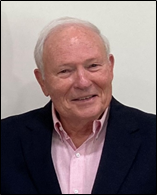 Hello Montreaters,
The Council and staff and approximately 6 attendees for the Public Forum and 12 for the Council meeting convened while others joined by Zoom. If you would like to view the recording, CLICK HERE. Here is my summary of tonight's meetings. Remember you can read the complete, official summary in the meeting minutes that will be published next month.
Public Forum
Laurie Morgan asked for an update on the amount the Town has spent thus far on the Hotel/Lodge issue and appeal. Interim Town Manager, Ben Blackburn, stated that as of this date, the total is approximately $140,000.
CLICK HERE to read the complete meeting summary
---
Comprehensive Plan Community Workshop July 26

The Comprehensive Plan Committee has rescheduled the Community Workshop that was postponed from early June. The new schedule provides two different sessions in which you may participate. The first session will be on Tuesday, July 26th, from 10:00am to Noon. The second session will be that evening from 6:00pm to 8:00pm. Both sessions will be in the Community Room at the Town Hall and will be identical agendas, so select the session most convenient for you. They will begin with a short presentation followed by group idea activities afterward. Please stop by to give your thoughts about Montreat Tomorrow.
About the Comprehensive Plan Project: "Montreat Tomorrow" is an updated comprehensive plan for the town of Montreat. The future inevitably brings change, but Montreat can ensure that growth is careful and responsible, while preserving the tranquility that makes the community a beloved place today. The plan will be broad and include topics like land use, environment, transportation, and recreation. Montreat Tomorrow will result in short-term actions that respond to current challenges while also preparing for the future with long-term strategies designed to reflect the community's desires.
---
Coming soon! Montreat's First All Persons Trail FLAT CREEK CROSSING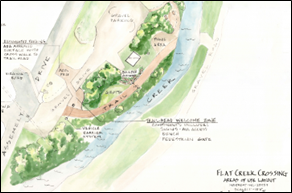 The Montreat Landcare Committee has announced plans to create Montreat's first fully accessible trail. Designed to provide wheelchair access to Flat Creek, the new trail is located just inside the gate on the right side, south of the Memorial Garden. Flat Creek Crossing will have designated parking, easy drop off, hard surface, and a
gently-sloped route, which will make Flat Creek Crossing a great destination for anyone with mobility or sensory challenges. A picnic area with accessible table will add to the enjoyment of creekside recreation at this lovely site. Nearby Elizabeth's Path and the Rainbow Mountain trailhead provide options for able-bodied
companions. Educational signage will highlight not only nature education, but also guide us to better understand how to be helpful to those who live with disabilities.

Your help is needed to bring the dream of this trail to reality. Excavation and surface materials will be expensive! Please consider a donation to Landcare earmarked for "Flat Creek Crossing." If you are interested in putting in some sweat equity, we'd love your help moving debris and eradicating invasive plants. Please contact Grace Nichols, Landcare Chair, grace5cents@gmail.com, or text Patti Pyle at: 262-573-8242. See the Montreat Landcare website for additional information.
---
Cottagers Annual Meeting

The Montreat Cottagers will hold its annual meeting on Saturday, July 23, 2022, at 10:00 a.m., in Upper Anderson. Please come meet your friends and neighbors and hear updates from the leaders of the four main Montreat institutions — Town of Montreat, Montreat Conference Center, Montreat College, and the Presbyterian Heritage Center. Information will also be presented concerning Cottagers' business, and Cottagers' officers for the new year will be elected. Please join us!
---
PHC Ice Cream Social Also on July 23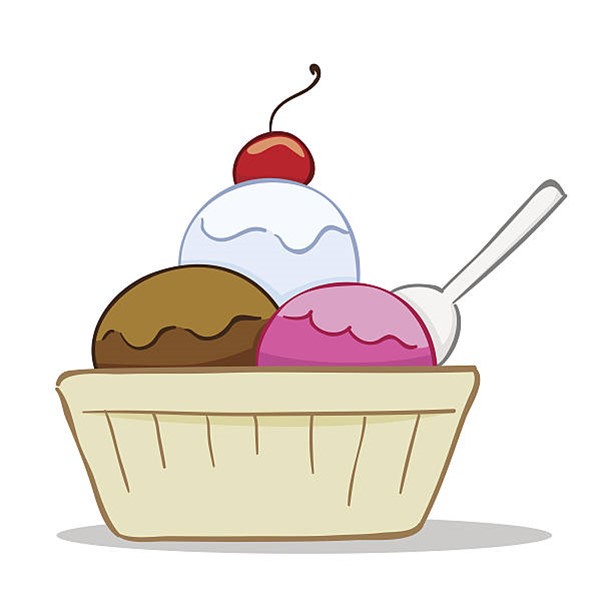 "You Scream, I Scream, We All Scream for Ice Cream!" Here's the scoop! Come to an old-fashioned Ice Cream Social at the Presbyterian Heritage Center on Saturday, July 23rd, from 2:00 to 4:00pm. Come for a sweet and delicious summer treat. All ages are welcome! Much of the ice cream and all of the fun will be homemade. It will be a great opportunity to visit with old Montreat friends and meet new ones. Take this opportunity to check out the current exhibits in the PHC. Discover all the PHC has to offer, including the new replica of the Mt. Mitchell railroad. The ice cream and the fun are free! See you at the PHC!
---
Montreat Adult Summer Club Hosts Astronaut John Casper July 20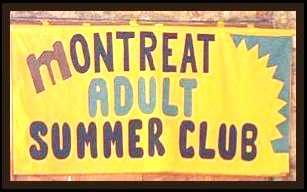 The Montreat Adult Summer Club invites you to its second Wednesday program this Wednesday, July 20, featuring Montreat's own astronaut, John Casper. John will discuss and sign copies of his recently published memoir, The Sky Above.
As a 10 year old boy, John dreamed of being an astronaut and did everything to achieve that goal. Starting at the Air Force Academy, then flying fighter jets in Vietnam began his time in the air. He then moved to being a test pilot, including testing new models of US aircraft and foreign countries' aircraft like a Russian MiG.
He applied to be an astronaut but was turned down. After additional Air Force assignments including Pentagon duty, Col. Casper reapplied to NASA at age 40 and was accepted. His dream had come true. He went on to be a part of four shuttle missions, including one as Shuttle Pilot and three as Shuttle Commander.
His story is one of perseverance and strong faith, both of which are clearly seen in his book.
The program will be held at 2:30pm in Upper Anderson. Admission is free, but donations are appreciated. Refreshments will follow the program.
---
Metropolitan Sewerage District Raises Fees
Earlier this week, we received word from the Metropolitan Sewerage District, the institution that provides sewer service, that sewer service rates will increase 3% beginning with July bills. For the typical residential customer, the increase will add $1.06 to your bill. Sewer service fees are included in your Montreat water bill. As you may have read in last week's Montreat Minute, there is no increase in water fees.
---
Updates and Reminders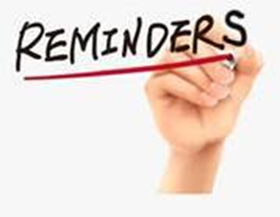 The Montreat Tree Board will meet on Tuesday, July 26, at 9:30am in the Community Room of the Town Hall. For details of the meeting, including agenda and streaming information, CLICK HERE.
Support our Montreat Post Office by buying stamps. Our Post Office is very dependent upon income from stamps and package postage. Even if you are not a full time resident, please buy your stamps from the Montreat Post Office. We don't want our Post Office to go away due to lack of business.
With more visitors coming to Montreat this summer, please remember several important facts about sanitation pick up:

Do not put any bags out that are not in bear proof containers except on the morning of pickup. If you rent your house out, please make sure renters know about this policy. The Town levies fines if sanitation staff has to pick up trash strewn by bears and other wildlife.

No matter your location, please have your trash out by 8:00am on pick up day

Please tie trash bags to facilitate removal by the sanitation team

If you have cardboard boxes or other cardboard, please break down the boxes and lay all cardboard together
---
Questions?
Do you have Town-related questions you would like answered? If so, please send them to Angela Murphy at info@townofmontreat.org and we will get back to you as soon as possible.
Have a great weekend!