Montreat Minute 06/24/2022
Gate Race Coming July 4th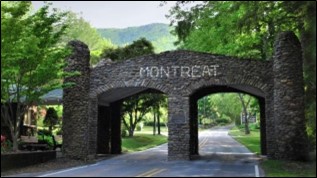 After a pandemic hiatus, the Montreat Annual Gate Race is returning! It is a 5K race beginning and ending, of course, at the Montreat gate. The mayor will start the race at 7:00am, with the runners taking off on Assembly Drive up to West Virginia Terrace, connecting to Virginia and returning to the gate finish line. The route will be clearly marked.
"We're excited to bring the Gate Race back to Montreat", stated Town Commissioner Kent Otto, co-organizer of the event along with resident Matt Ashley. "As usual, this is a no frills race- no medals, no t-shirts, no registration. Just show up for good fellowship. It's a fun way to kick-off the 4th of July holiday."
---
4th of July Barbeque Also Making a Comeback

Is there anything more American than barbeque?? No Montreat 4th of July is complete without enjoying some tasty southern barbeque with your family and friends! Plan to chow down on our annual Montreat Cottagers' 4th of July barbeque picnic lunches right after the July 4th Parade. The lunches will be distributed at the Walkup Building on Community Circle.
Treat yourself to your choice of a delicious barbeque pork or chicken sandwich, baked beans, cole slaw, a delicious dessert bar, a bag of chips and bottled water. Tickets for these mouthwatering, all-American meals, prepared by Red Radish and Little Sprout Carryout of Black Mountain, are only $15.00.
Tickets are on sale now through Saturday July 2nd at the Montreat Store and Red Radish, and at the Montreat Post Office from 9:00 to 12:00 in the morning. Tickets must be purchased in advance, by cash or check made payable to Montreat Cottagers, Inc.
---
4th of July Book Sale Also Returns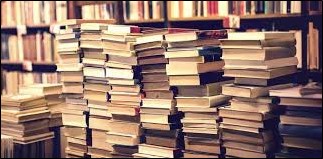 Montreat College's L. Nelson Bell Library will again be hosting a July 4th Book Sale open to the public. The book sale will be held on the porch of the library from 11am-3pm on Monday, July 4, and all are invited to come see the wide selection available. Additionally, anyone interested in helping to contribute to the sale is welcome to donate their books now through Friday, July 1. For more information, please email reference@montreat.edu.
---
Don't Miss Bulk Pickup Wednesday, July 6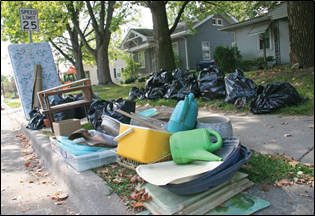 Remember to place your bulk Items/white goods curbside for pick up on Wednesday, July 6th.  For more information about items for bulk pick up, CLICK HERE. Take advantage of this free service (except mattresses and box springs- $5 each) offered by the Town. The next bulk pick up will be October 25, 2022.
---

It is so good to see all those paper bags filled with leaves and other flammable debris. Your Montreat Firewise Committee thanks you for removing potential fuel from your property! Please send Nancy Midgette (midgette@elon.edu) a quick email reporting about how many hours you spent removing this debris, along with your Montreat street address. This information is important each year when we apply for recertification as a Firewise community. Many thanks!
---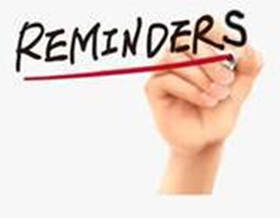 Updates and Reminders
The upcoming November election also includes the election of three Town Commissioners. If you are interested in running, you must file for candidacy between July 1 at noon and July 15 at noon at the Buncombe County Election Offices in Asheville.
The Montreat Tree Board will meet virtually and in person on Tuesday, June 28th at 9:30 a.m. Visit www.townofmontreat.org for streaming information.
Mark your calendars for the last three Wednesdays in July. Montreat Summer Club is back!! For more information click here!
---
Questions?
Do you have Town-related questions you would like answered? If so, please send them to Angela Murphy at info@townofmontreat.org and we will get back to you as soon as possible.