Montreat Minute for March 19, 2021
Town Council Planning Retreat Day 2 Follow-up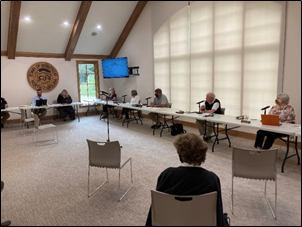 The Town Council and staff met on Wednesday afternoon for the second of two planning retreat sessions. Three guests from the Planning & Zoning Commission were also present. Two primary items were on the agenda:


Review and discussion of the results from the Community Assessment Survey. The survey was conducted a year ago in preparation for beginning work on the Montreat Comprehensive Plan update. Due to COVID induced budget constraints in this current budget year, no action was taken on the Comprehensive Plan update and the Council did not review the survey results. In the hopes of launching the update in the 2021-2022 budget year, the Council went ahead and reviewed the survey results. The purpose of the survey was to better understand the opinions of residents and others regarding key issues facing the Town in the next five to ten years. When the Comprehensive Plan update is initiated, the results will be turned over to the Planning Committee as background for their process.

For a copy of the short summary report, CLICK HERE. For the complete survey results, including all question summaries and comments, CLICK HERE.


Joint discussion with Planning & Zoning Commission members regarding the proposed changes to the Town's Zoning Ordinances. The P&Z Commission began reviewing the ordinances two years ago this month. Their perseverance and steadfastness resulted in thoughtful recommendations for changes. P&Z Chair Bill Scheu and members Dan Dean and Mason Blake characterized their work as trying to clean up organization and language and making the ordinances "more friendly" by offering options and opportunities. Dan further stated that the Commission attempted to use practicality and common sense in their proposed revisions. No action was taken by the Council- they simply listened as the P&Z members described the significant changes and rationale. Action on the recommendations began with the Town posting the original zoning ordinances and the recommendations to the website earlier today for Montreaters' review. CLICK HERE for copies. There is also an announcement of the public hearing, which will be on April 8 preceding the April Town Council meeting. Townspeople are encouraged write in public comment for the hearing and express your opinions. The Town Council will vote on the changes in the same meeting, or prior to July 1.

On multiple occasions, Town Council members thanked, applauded, and expressed gratitude to the entire Planning & Zoning Commission for their extraordinary effort and dedication over the past 24 months. It was a "Herculean" effort and we are so grateful for their work. If you see any of the following P&Z members, please express your appreciation as well:


Mason Blake
Wade Burns
Allen Crawford
Dan Dean
David Holcomb
Bill Roberts
Bill Scheu
Sally Stansill
To view a recording of the retreat, CLICK HERE.
---
Meet Michael "Mike" Harrison, Public Works Department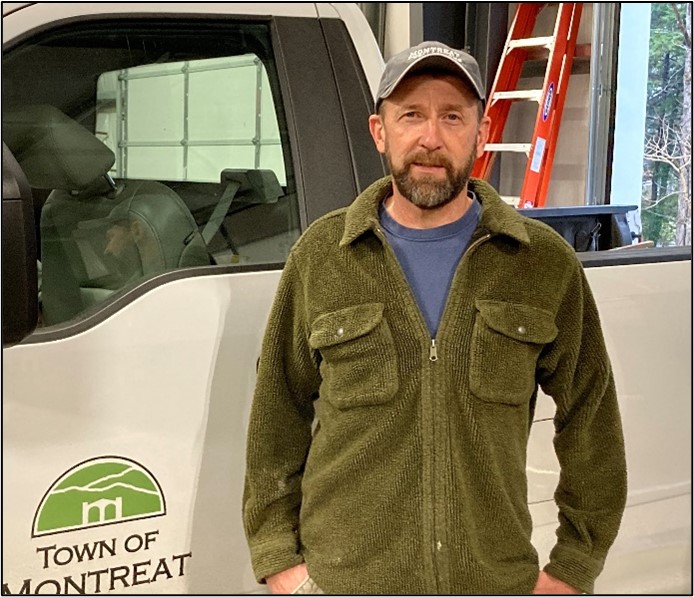 Each month we feature a Montreat Town staff member or Town Council member. This month we are featuring Public Works team member, Mike Harrison.
Although he is quiet and always working, everyone knows Public Works Utility Worker Mike Harrison. You see him quite often on Assembly Drive and other Town roads keeping Montreat clean and beautiful. For Mike, it is his passion. "I take pride in keeping this town looking good," Mike stated. "There's nothing better than someone coming along and saying, 'Mike, it looks really good!'"
Although Mike was born in Knoxville, his family moved to Black Mountain when he was a baby—and he never left! He graduated from Owen High School and began working at the former Woodcock Ford in Black Mountain. He detailed cars and worked in the parts department for about 20 years. As much as he liked working for owner Frank Polk, "I didn't like being inside all the time." He ran into former classmate and friend, Barry Creasman, who told him about an opening in Public Works at the Town of Montreat. Mike got the job and has been here for the past 17 years- working outdoors of course!
Mike's primary Town duties focus on groundskeeping and making Montreat look good. You no doubt have seen him mowing, weed whacking, blowing streets and sidewalks, trimming low hanging trees and vines and lately painting the backs of traffic signs. He wants to make sure the Town leaves a wonderful impression with Montreaters and guests. And that is not an easy job. With 27 miles of roads and caring for both sides of every road, Mike is responsible for 54 miles of weeding, then doing it over again to blow the streets/walks clean. From the Spring to Fall season, Mike primps Assembly Drive five times. When he isn't focused on groundskeeping, he works with other Streets Department colleagues fixing roads and potholes, clearing storm drains, keeping ditches clean and much more. As Mike says, "the work is never-ending, and I love it. I love to work- I've always been 'high octane'."
Sometimes the work can be a bit challenging and hazardous. First, he has to be very careful of the road traffic, which he says has increased in volume and speed over the years. But he also has to watch out for the "flora and fauna". There is poison ivy everywhere as well as falling limbs. The terrain doesn't help either. "One time I was weeding the bank on the creek side of Assembly between Lookout and the dam," Mike explained. "You know how steep it is. Well, I lost my footing and slid all the way to the creek below!" Not to be outdone by the flora, the fauna can be worse. "I've had bears snap their teeth at me," Mike calmly stated. "And then there are the yellow jackets. I get into swarms quite often." He 'dusted' 82 yellow jacket nests last year and fortunately his efforts took care of them.
When Mike is not outdoors here in Montreat, he's outdoors with his wife Barbara and their 12 year old son, Graham. They fish, camp and go to Barbara's mother's lake house just to hang out. He also works with Graham on antique cars and other vehicles.
Two years ago, Mike hurt his back in a work related injury. It has slowed him down a bit, but his dedication and determination helped him push through the pain. He extends himself because he deeply cares for and loves the people in Montreat. As he sincerely stated, "I love the relationships I've built with the townspeople."
And Mike, the feeling is mutual. Thank you for your service.
---
Updates and Reminders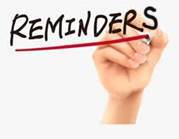 The Montreat Tree Board will meet on Tuesday, March 23, at 9:30am via Zoom. Watch this space and the website for streaming information.
The Montreat Landcare Committee will meet on Wednesday, April 7 at 9:00am via Zoom. Watch this space and the website for streaming information.
---
Questions?
Do you have Town-related questions you would like answered? If so, please send them to Angela Murphy at info@townofmontreat.org and we will get back to you as soon as possible.
Stay well and have a great weekend.