Montreat Minute April 17, 2020
Mayor's Meeting Summary of Last Night's Town Council Meeting
Greetings Montreaters,
Here we are in the midst of the coronavirus pandemic, and it has changed our lives significantly. Life here in Montreat is different—very quiet and somewhat secluded. But it is even more changed outside of the gate.
However, we are not letting the virus stop the work of the Town. After checking with state and local authorities, we were able to organize a "virtual" Town Council meeting. That means the meeting was closed to the public, but folks could log on to the meeting via Zoom or on the phone. We also set up a system for people to send in their comments for the Public Comments section in advance, and those comments were read by Town Clerk Angie Murphy during the meeting. We struggled a bit with the technology but are grateful to Alex for setting up this first virtual meeting. Here's a summary of the meeting:
I called the meeting to order with Commissioners Fouche, Otto and Widmer and myself present to create a quorum. Commissioners Alexander and Lentz "Zoomed" into the meeting from their homes. In addition to the participants, there were 17 others logged in to view the meeting.
Read more by CLICKING HERE
COVID-19 Update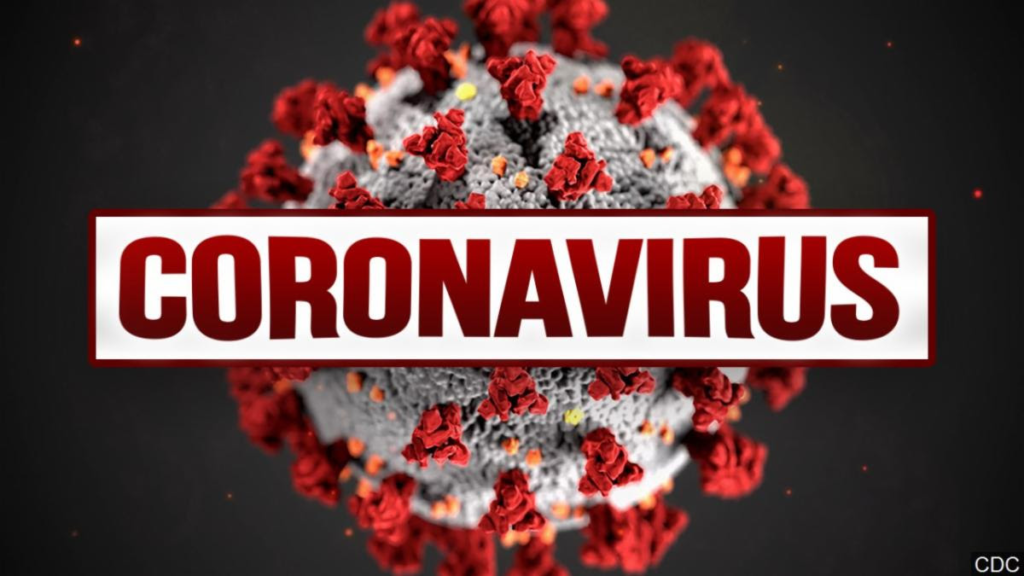 Once again, here are several COVID-19 updates pertinent to the Montreat community:
Have You Joined the Mayor's Chalk Art Challenge? Have You Voted?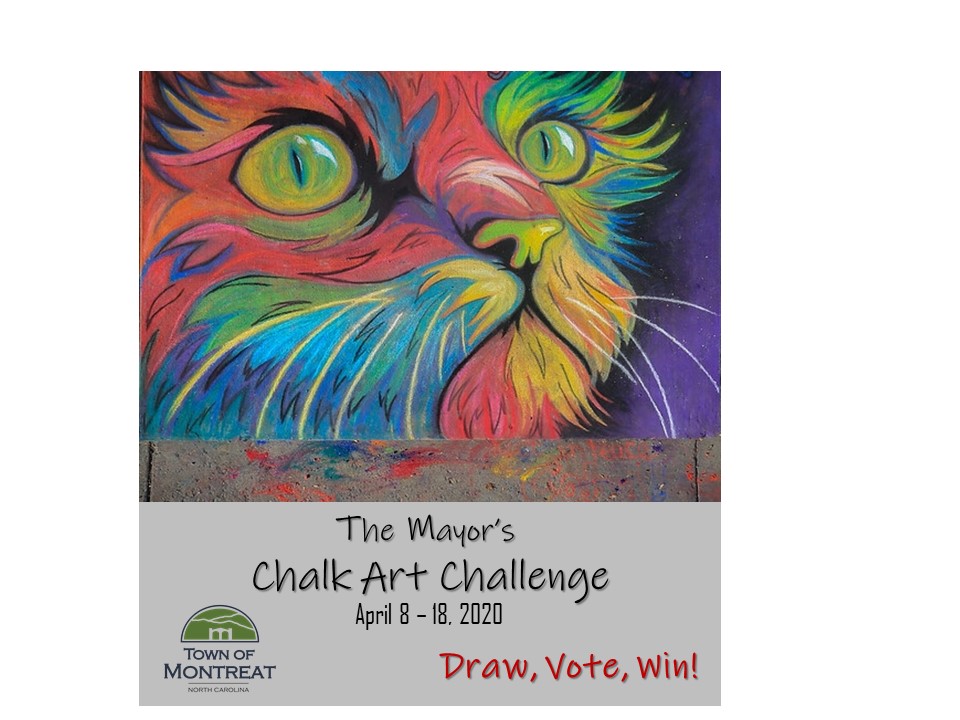 You have just one day left to create your chalk art masterpiece. And, you have only three days left to vote on your favorite artwork. To submit an entry, create a chalk art masterpiece, take a picture of it, and send it to the Town. We will post it to the Montreat Town Facebook page. To learn more and read about the Guidelines, CLICK HERE. Entries must be emailed to info@townofmontreat.org by Saturday midnight.
To vote, go to the Town's Facebook page (CLICK HERE) then vote on your favorite by "Liking" it. Voting ceases on Monday night.
Mayor Tim will announce the winner next week.
2020 Census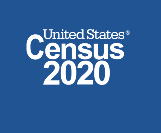 As you may know, the 2020 Census officially kicked off on April 1. Unfortunately (and this will frustrate you!), no Montreaters received a card announcing the Census and providing you with your unique registration number to conduct your census form online. The reason is all the cards were sent to street addresses and never made it to our PO boxes (not the fault of our own Post Office, they would have delivered them had they received them). However, Commissioners Fouche and Widmer have been in contact with our local Census Bureau representative and would like to share how you can "be counted". No registration number is needed to complete it online. Here is what you should do: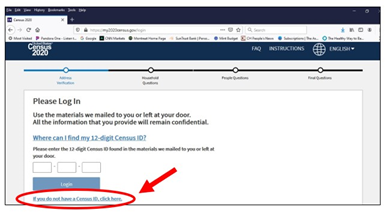 Notice at the bottom of the page a link entitled "If you do not have a Census ID, click here."


Then, follow the registration questions, which will in turn lead you to the actual census form. It will take less than 8 minutes to complete the census online.
If you do not have online access or don't wish to complete the census in that manner, you may do it over the phone by calling 844-330-2020 and completing by phone. Note that the Census Bureau has had to reduce staff so the wait may be long.
It is extremely important that you participate in the census. Not only does it provide an accurate accounting of our population, but it also provides Federal funding locally. The Census Bureau estimates that each person counted represents $1,200 in funding for local municipalities. So, please take the time to complete your census.
If you have any questions, please contact Commissioner Kitty Fouche at 828/357-8488 or Commissioner Tom Widmer at 828/357-5247. Please encourage others to participate. It's important for our community and our country.
Burning Questions?
Do you have Town-related questions you would like answered? If so, please send them to Angela Murphy at info@townofmontreat.org and we will get back to you as soon as possible.
Have a safe and distanced weekend.