Montreat Minute for October 18, 2019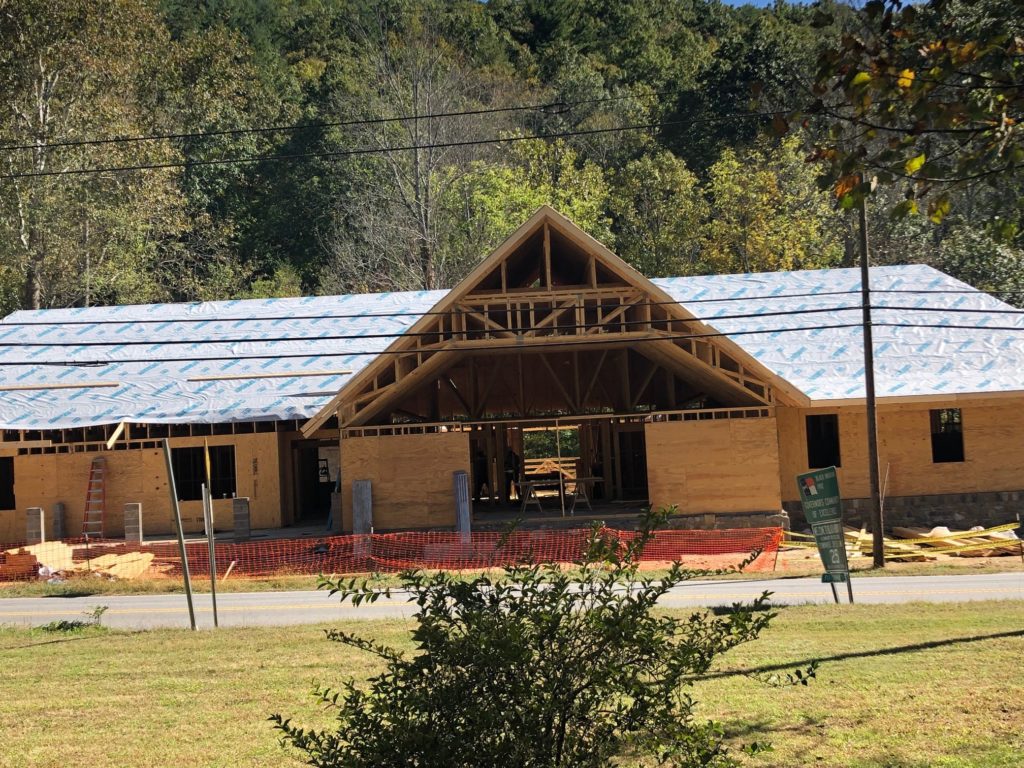 Town Hall Update
Passersby the new Town Hall construction site have been seeing some significant progress in the last several weeks. The roof trusses were in place last week. This week the framers have been busy completing the soffit overhangs and laying roof sheathing, while electricians have been doing "rough in" work on the interior. The same type of work will continue next week, with the plumbers doing their "rough in" work as well. We're still on schedule, perhaps a bit ahead, for a summer completion date. Thanks for your encouragement!
Last Call!
We've been publishing the Montreat Minute for a year now, and we would like your opinion about it– what you like/dislike, suggestions for improvement and general comments. Please take three minutes (honestly, that's all it will take!) to complete the Montreat Minute readership survey. CLICK HERE to take the survey. And thanks to those of you who have already completed the survey. Your input is extremely valuable.
Speaking of the Readership Survey…
One suggestion we received on the survey was to feature Town staff and Commissioners. In response to the suggestion, we're introducing the first and possibly best known staff member:
Meet Angela Murphy, Town Clerk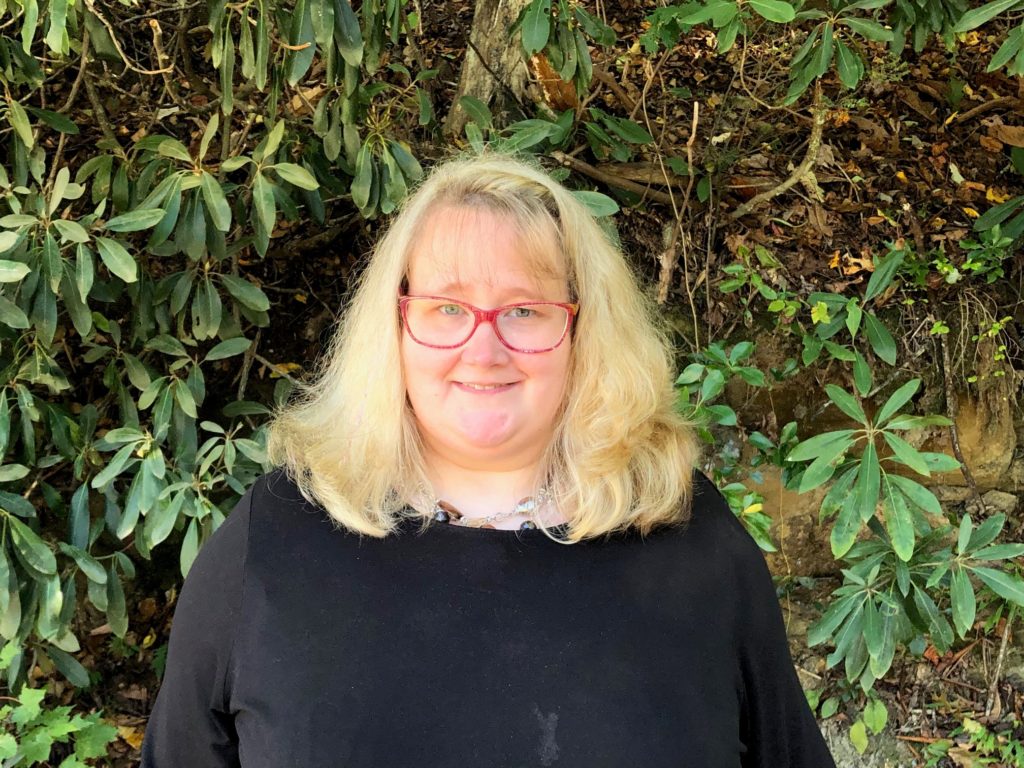 Angie (as she likes to be known) has worked as Montreat Town Clerk since November 2015. Prior to her coming to Montreat, Angie was in the banking and insurance business– two service industries that have been very helpful in her position as Town Clerk. She received her certification as a town clerk in 2017 after attending four weeks of classes including topics such as finance, zoning, leadership and management, parliamentary procedure and functions of government.
So, what does a Town Clerk do? As Angie herself stated, "A town clerk is like the hub of the wheel, working to keep everything running smoothly." Every day is different, but often includes answering questions of callers and drop ins, researching information for residents and staff, processing water bills, handling accounts payable and receivable, writing meeting minutes, handling public records requests, and processing building permits and scheduling building inspections.
Angie was born and raised in Black Mountain and graduated from Owen High School. In fact, she's attending her 25th high school reunion this weekend! In her spare time, she enjoys arts and crafts, attending craft classes, shopping and playing with her yellow lab, Scout.
When asked an unusual situation that has occurred, she related that she recently received a call from a resident who had a squirrel stuck in her house. The squirrel had chewed a hole in her couch arm as well as her oriental rug. She was frantic and asked Angie what to do. Angie contacted the NC Wildlife Commission, and the squirrel was safely removed to everyone's relief, including the squirrel!
One thing Angie would like you to know: "I'm here to help. No question is too small or inappropriate. I'll figure it out."
Reminder about Bulk Items/White Goods Pick Up
Remember that the second and final bulk pick up of the year is on Tuesday, October 29. For more information about items for bulk pick up, CLICK HERE. Take advantage of this free service (except mattresses and box springs- $5 each!) offered by the Town.
Be Bearwise
Come learn how to co-exist safely with our black bear population at a "bearwise" presentation sponsored by the Montreat Landcare Committee and the North Carolina Wildlife Resources Commission. The presentation will be held on Tuesday, October 22 at 5:00 in Upper Anderson.
Upcoming Meetings
Montreat Tree Board; Tuesday, October 22, at 9:30am in the Town Services Building
Bearwise Presentation; Tuesday, October 22, at 5:00pm in Upper Anderson
Board of Adjustment; Thursday, October 24, at 7:00pm in the Walkup Building
Board of Commissioners Special Meeting; Monday, October 28, at 4:00pm in the Town Services Building
Planning and Zoning Committee; Thursday, October 31, 10:30am in the Walkup Building
Have a question?
Do you have a question or topic you would like addressed in the Montreat Minute? If so, please email Angie Murphy at amurphy@townofmontreat.org with the subject line "Montreat Minute". We'll do our best to research and answer your questions.
Have a great weekend!