Montreat Minute for September 13, 2019
Montreat Minute for September 13, 2019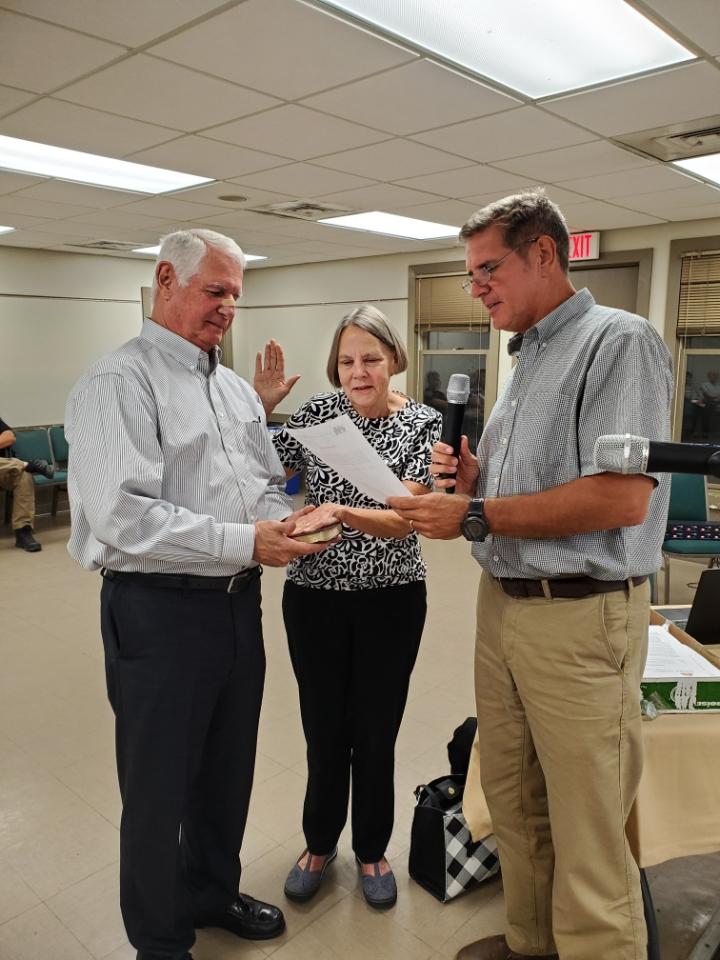 Hello Montreaters,
This is Mayor Pro Tem Kent Otto writing you with a summary of our meeting last night. Mayor Helms was not able to be at the meeting, so I presided. Here's a summary of the meeting highlights. Don't forget that a full summary will be in the official meeting minutes in next month's agenda packet.
Public Forum questions/comments included:

Nancy Fletcher asked about the status of the Arbor Lane bridge and lower Graybeard Trail repairs. Town Administrator, Alex Carmichael, commented that both projects are in process. An engineered design is complete on the Graybeard project and he expects construction to begin sometime in the fall. The Arbor Lane bridge is in the queue along with other Tropical Storm Alberto projects, and was recently closed for safety reasons.
CLICK HERE to read more…
Welcome Jane Alexander, Our New Town Commissioner
If you read the Town Council meeting summary above, you saw that Jane Alexander was elected to fill the unexpired Commission seat vacated by Bill Gilliland. We're excited to have Jane on the Commission and thought you might like to get to know Jane.
Jane was raised in Virginia and North Carolina and was introduced to Montreat more than 50 years ago by her then fiancé, Hugh. Hugh's family owned "Barn Loft" at the end of Texas Road, as they still do. She learned to love Montreat, perhaps in part because she and Hugh honeymooned here!
They lived in Greenville where Jane was a speech pathologist and elementary school teacher. They moved permanently to Montreat in 2014 after Jane retired. Since the move, Jane has been actively involved in church activities and leadership, Friends of the Library, Cottagers, the Native Plant Sale and is active on the Summer Club planning team and the Auction.
They have two children, a son in Black Mountain and daughter in Columbia (who also owns a house in Montreat!) and five grandchildren.
We're grateful for Jane's willingness to serve. Her term expires in December, 2020. Please welcome Jane to her new responsibilities when you see her around Town.
Bulk Pick Up
At last evening's Town Council meeting, a question was asked about bulk pick up. The second of the Town's two bulk pick ups will be Tuesday, October 29. For more information about the bulk pickup, CLICK HERE then go to Trash Pick Up Information.
Have a great weekend!