Water Outage on Georgia Terrace- UPDATE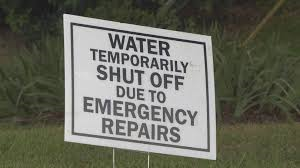 Due to a water line break on Georgia Terrace there will be an interruption of service on Monday, August 5th for approximately two hours beginning at 2:00 p.m.  Thank you for your patience!  If you have discoloration when water comes back on flush an outside spigot. 
Water is still out of service at 5;00 p.m.  Crews continue to work.