Montreat Minute for February 8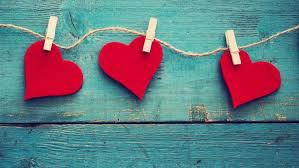 Town Council Meeting on Thursday
Just a reminder that the February Town council meeting will be this Thursday, February 14, at 7:00pm in the Walkup Building. The Public Forum will precede the Council meeting, and all are invited to both. Special Valentine refreshments will be provided by the Commissioners to show their appreciation for Montreaters. Come and enjoy! To view the agenda in advance, CLICK HERE.
Town Hall News
The February 7 issue of the Black Mountain News included a cover story on the plans for Montreat's new Town Hall. The architect, contractor and Commissioner Fouche were interviewed for this positive, informative story. Click the link to read the story: https://www.blackmountainnews.com/story/news/2019/02/06/commissioners-approve-plans-new-montreat-town-hall/2766648002/
Special Commission Meeting
The Montreat Board of Commissioners will hold a Special Meeting to interview candidates for the Planning & Zoning Commission on February 14th at 5:00 p.m. in the Town Services Building. The public is welcome to attend.
Have a great weekend!