Mayor's Summary of the September 14, 2023 Town Council Meeting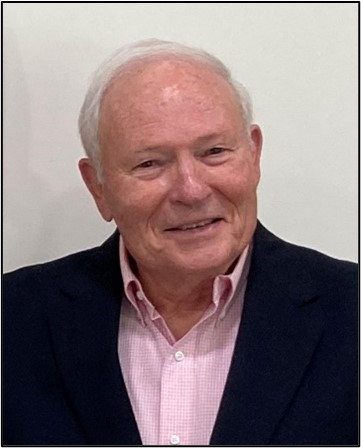 Hello Montreaters,
A small but engaged crowd joined the Council and staff for our September meeting, and we were glad they came to participate.
My summary follows below. The official minutes will be in next month's agenda packet. Please remember you can view tonight's meeting recording by CLICKING HERE.
Public Forum
Peter Williams shared about the dramatic increase in vehicular traffic near the Wynne-Lithia spring. He is concerned for people getting injured due to the traffic. Although he stated there is no easy solution, he noted that the spring is now a public nuisance. I told him we will continue to monitor the situation and work to resolve it.
To read more, CLICK HERE
Mayor Helms Takes Over at BM Chamber of Commerce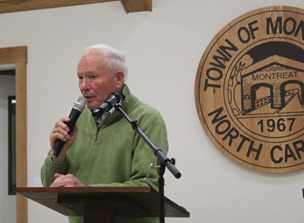 Montreat Mayor Tim Helms was recently asked to be Interim Executive Director of the Black Mountain Chamber of Commerce. Tim will serve in that capacity through December.
Tim is well equipped for this interim assignment, having served as President and CEO of the Gaston County Chamber for ten years. He is also a certified chamber executive. In the Chamber Board's announcement on September 1, the Board stated, ""Our shared vision is for Tim to serve in our transition while also to helping to guide us strategically as we look to improve services to you, our partners, and the great community we serve in the Swannanoa Valley."
The mayor said he is excited to be in this role, as he hopes it will help bring Montreat and Black Mountain even closer together. It is certainly an honor for our mayor to be named to such an important responsibility.
---
Other Town Hall News
Two other notable occurrences happened at last night's Town Council meeting: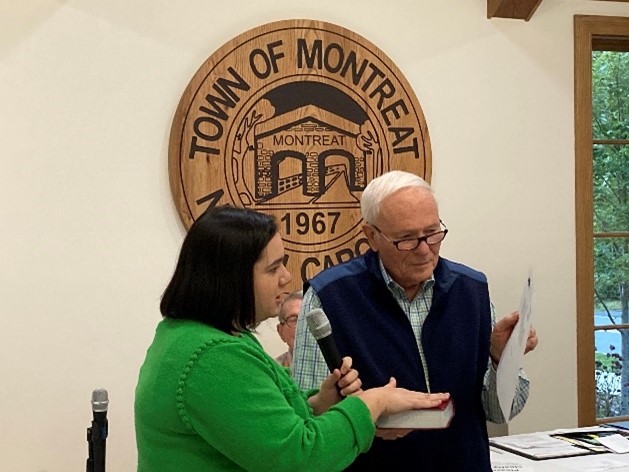 Savannah Parrish was given the Oath of Office by Mayor Tim Helms. She is the town's first Town Manager since the Council switched to a Council-Manager form of government a year ago. Ben Blackburn served as Interim Town Manager.
Kent Otto resigned his position on the Town Council at last night's Council meeting. Kent and his wife, Nickie, bought a house in Black Mountain. A requirement of Commissioners is that they be full-time and reside in Montreat. Kent and Nickie will be missed. The Council will name a replacement for Kent at an upcoming Council meeting.
---
Get Ready for Made in Montreat, October 14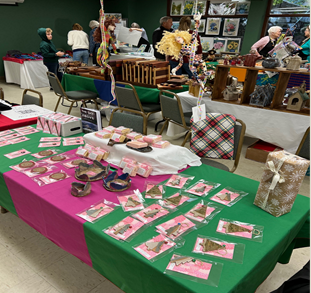 Made in Montreat, the highly anticipated craft show and sale, is returning to the Moore Center on Saturday, October 14th, from 9:00am to 2:30pm. Beth Casper, coordinator of this year's event, said the show will feature 20 artisans, all from Montreat.
This is the fourth Made in Montreat, which made its debut in Frank and Mitzi Cooper's garage in 2018, then moved to the lower level of the Moore Center to accommodate more participants. Artisans will be offering a wide variety of items, including soaps, stained glass, jewelry, wood items, art, pottery and more.
---
Meet Savannah Parrish, Town Manager
We regularly profile a Montreat Town staff member or Town Council member. This month we are featuring our newest employee, Savannah Parrish, Town Manager.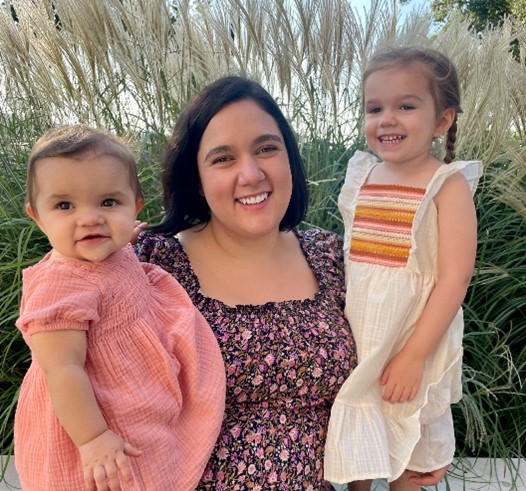 Savannah with Emilia (L) and Eleanor (R)
The Town welcomed Savannah Parrish on August 16th when she began her responsibilities as Montreat Town Manager.
Savannah is truly a "local". She was born in Asheville and lived there until she was nine. She attended Asheville Christian Academy. However, she is also "international", as her parents were missionaries. She and her family lived in Mexico and Costa Rica. They returned to Leicester, where Savannah finished up her high schooling. Her parents are still located in Leicester.
She ventured off to Lee University in Cleveland, Tenn. for undergraduate school, returning to the area for her first job out of college. She worked as a staffer for Congressman Mark Meadows in the Hendersonville office. During her time with the Congressman, she began work on her Masters of Public Administration (MPA) at Western Carolina University. She left the Congressman's office to go to Christ School, where she worked in the fund-raising office for five years.
After earning her MPA, she put it to work by joining Black Mountain's town government as Town Clerk and assistant to the Town Manager. While there, she facilitated Town Council meetings. She also wrote a grant request for electric vehicle (EV) charging stations. The town won that grant, and Savannah was responsible for the implementation of the program at Lake Tomahawk and the BM Library.
When Savannah isn't at the office, she is busy with her two girls, Eleanor (3 years) and Emilia (8 months). Eleanor loves to dance and "is really into friendships now", Savannah quipped. Emilia is equally busy, having recently learned to crawl all over the house! Fortunately, both sets of grandparents are local and provide significant help. As Savannah said, "we have a strong family support system." When there is time, Savannah loves to hike, swim, travel and read.
In her month on the job, Savannah's impressions of Montreat are all positive. She is extremely impressed with the degree of community involvement. She also has been impressed with the friendliness of the Town. "Everyone has been so welcoming and kind", she said. "I really appreciate that." She is also impressed with the Town staff, saying, "The staff is great. It blew me away with how much they get done. Weve got a lot of good people here."
Savannah looks forward to a long tenure at Montreat and meeting more of the residents. In fact, she wants everyone to know that "I like an open-door policy. I'm here for questions, comments, and suggestions. I want everyone to know I'm accessible. And if I don't know an answer, I'll find out and get back to them."
Next time you are driving by, stop in the Town Hall and introduce yourself to our new Town Manager. We are glad she is here.
---
Updates and Reminders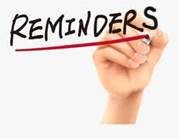 Have you noticed the recently refurbished Town Hall sign? Thanks to Mary Soyanova who originally constructed the sign, she noticed it was dirty and needed some repair. She graciously offered to refurbish it free of charge. Many thanks to Mary.
Do you receive your own copy of the Montreat Minute or know someone who doesn't? Sign up for the Sunshine List to receive the Montreat Minute and stay "in the know" about the Town's happenings. CLICK HERE to sign up for the list!
Questions or Comments?
Do you have Town-related questions or comments to offer? If so, please send them to Angie Murphy at info@townofmontreat.org and we will get back to you as soon as possible.
Have a great weekend!