Friends Say "Welcome" and "Goodbye"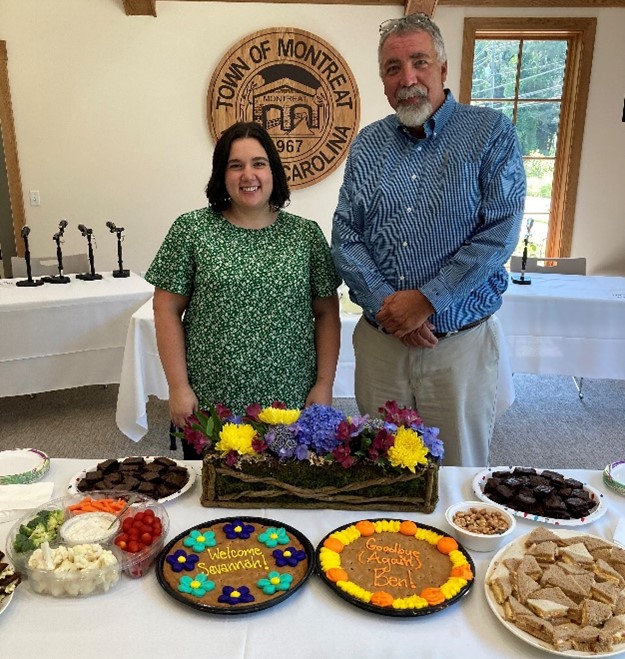 On Wednesday, more than 50 Town residents, staff and friends convened at the Town Hall to welcome new Town Manager, Savannah Parrish, and wish Interim Town Manager, Ben Blackburn, well as he returned to retirement. The reception, hosted by the Town Council, featured food and special cookies for Savannah and Ben.
Ben began as Montreat Interim Town Manager more than a year ago and served faithfully and effectively as the Council searched for a permanent Town Manager. He returns to Cherryville, NC, to be with his wife, Robin, and enjoy a well deserved retirement. Savannah began her new role in Montreat last week and works Monday through Friday from 8:00am to 5:00pm. More on Savannah in a future Montreat Minute.
Enjoy other photos from the reception…
Tree Board Chair Brad Hestir, Town Manager Savannah Parrish, P&Z Commission Chair Bill Scheu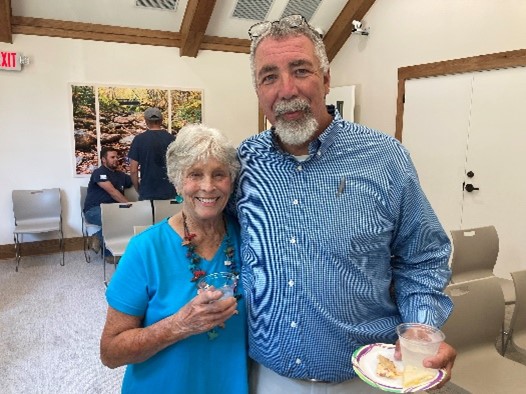 Landcare Chair Arrington Cox & Interim Town Manager Ben Blackburn
---
Town Fee Schedule Changes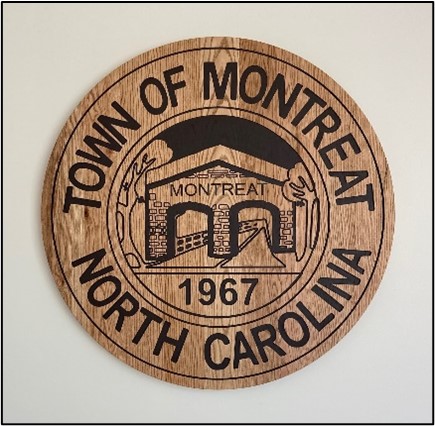 At the August Town Council meeting, various changes were made to the Town's Fee Schedule, effective September 1st. The increases were necessitated by the Town's rising cost of providing the services and the fact there has been no increase in fees in a number of years. Here is a summary of the changes: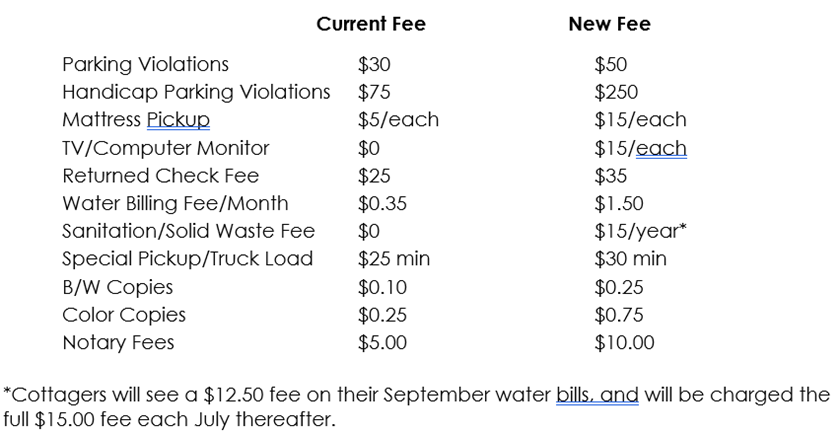 ---
Flat Creek Crossing Gains Momentum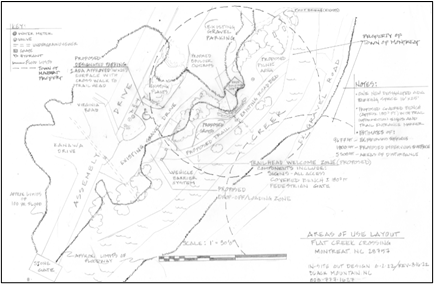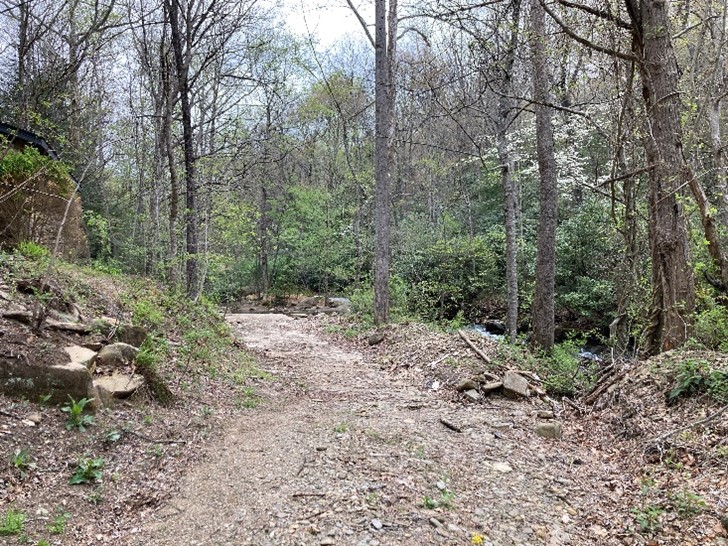 After a summer of activity and visitors, Montreat Landcare Committee's latest project, Flat Creek Crossing, is picking up momentum. The project is a welcome initiative for Montreaters and guests. Flat Creek Crossing will transform an unused road near the gate into an accessible "all persons" trail. In addition to creating an accessible trail to the creek, it will improve stormwater control measures and habitat protection on Flat Creek. There will be education stations along the trail highlighting natural features and educating about stormwater management.
The project was approved by the Town Council, and Landcare submitted a grant application to the state for a portion of the funds to build the trail. They expect to hear about the grant next month.
You can help by making a donation for Flat Creek Crossing. Make checks out to Town of Montreat with Flat Creek Crossing in the memo line. Mail to Town of Montreat, PO Box 423, Montreat, NC 28757. For more details, contact George Sawyer at 803/371-2524 or Patti Pyle at 262/573-8242.
---
Updates and Reminders
Do you receive your own copy of the Montreat Minute or know someone who doesn't? Sign up for the Sunshine List to receive the Montreat Minute and stay "in the know" about the Town's happenings. CLICK HERE to sign up for the list!
Questions or Comments?
Do you have Town-related questions or comments to offer? If so, please send them to Angie Murphy at info@townofmontreat.org and we will get back to you as soon as possible.
Have a great weekend!