Mayor's Meeting Summary of the March 9th, 2023 Town Council Meeting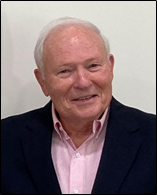 Hello Montreaters,
The Council, staff, and approximately 11 guests convened for the Public Forum and Council meeting. My summary follows below. The complete official meeting minutes will be in next month's agenda packet. You can view the meeting recording by CLICKING HERE.
Public Forum
Ed Kramer announced that he is the new chair of the Democratic Party for Precinct 36.1, the precinct that covers Montreat and Black Mountain. He stated there are 525 registered voters in Montreat. He had the opportunity to meet with some of our legislative delegation, who offered to support the Town in our endeavors. We thank Ed for his public service.
Council Meeting
After I opened the meeting, I thanked Police Chief David Arrant andhis officers for their work on the parking issues we've been dealing with for the past several months. I also had a special "shout out" for Public Works' Mike Harrison for his ceaseless effort with the leaf blower and weed whacker in keeping Montreat's roadsides looking great throughout the year. We want Mike to know how much he is appreciated.
Under Town Manager's Communications, interim Town Manager Ben Blackburn summarized a proposal the Town received from Mattern & Craig regarding alternatives for Texas Road Bridge solutions. He asked that Council members give him feedback on the proposal so staff will know how to proceed.

He then announced that Town Clerk Angie Murphy recently earned designation as a Master Municipal Clerk. The designation acknowledges proficiency in her position and "mastery of administrative skills critical to effective government". We are proud of Angie for achieving this important designation. The room broke into applause and gave Angie a standing ovation.
There were no Public Comments or Old Business. At this point, we uncharacteristically adjourned for Closed Session to discuss a personnel matter. After a short session, we re-convened and passed a motion to hire Mr. Jason Burrell as Town Manager at a salary of $90,000 per year. I then had the honor of introducing Jason. Jason will begin on March 27th. We are excited about Jason joining the Montreat team.
Under New Business, there was quite a bit:

The Council appointed Ed Kramer to the Tree Board

The Council appointed Kathy Putnam to the Landcare Committee

The Council appointed Jean Norris to the Landcare Committee

The Council reappointed Danny Sharpe to the Board of Adjustment

The Council reappointed Philip Arnold to the Audit Committee

The Council reappointed Bill Scheu to the Open Space Conservation Committee

The Council approved a contract with Liquid Engineering Corporation to inspect and clean the two water tanks at a cost of $5,770 plus repairs to the float levels at an estimated cost of $3,000. Commissioner Widmer noted that the capital budget for this project was $32,200. Public Works Director Barry Creasman saved the town more than $21,000 with his contract negotiations.

After discussion with Barry Creasman, The Council approved a road paving project of Oklahoma Road from its inception at Appalachian Way up to where it joins Lookout Road. The contract for this project is $214,219. Barry expects the project to be complete prior to summer season.

The Council approved on second reading ordinance revisions for qualifications as a BearWise community.

Under Public Comments, Tom Frist took a moment to thank Interim Town Manager Ben Blackburn for his work at Montreat. He commented, "You treated us with kindness, competence and humor and we thank you for it. We will miss you." We all concur with Tom.
In Commissioners' Communications:

Commissioner Fouche:

Reminded everyone that the Presbyterian Heritage Center (PHC) is hosting their final "neighborhood party" to introduce Montreaters to the work of the PHC. Backstage tours will be provided and wine and refreshments will be served at the PHC's offices from 4:00-5:00pm Friday, March 10.

Commissioner Otto:

Thanked everyone involved, including MPD, Town staff, MRA, and Montreat College, in the parking solution on Lookout Road. It appears the situation has improved with the new parking regulations.

Reminded everyone that the bears are awake! Watch your trash storage and bring your bird seed in at night.

Offered appreciation to Ben for his work with the Town, as did all the Council.
As I always say, thank you for your encouragement in the Council's work. It means a great deal to us.
If you have any questions, comments or suggestions, please write me at thelms@townofmontreat.org or call me at 828/669-3852.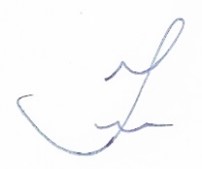 Mayor Tim Helms on behalf of the Town Council