Mayor's Summary of the December 8, 2022 Town Council Meeting
Hello Montreaters,
On this rainy December evening, the Council, staff, and a handful of visitors convened for the Public Forum and Council meeting. The summary follows below. You can read the complete official meeting minutes published next month. Or if you would like to view the recording, CLICK HERE.
Public Forum
Tom Frist expressed appreciation to the Council for our service. He commented about the positive things that are happening and reflected he knows it's not easy. In his final remark to the Council, he stated, "I'm glad it's you and not me!"
CLICK HERE to continue reading the meeting summary…..
---
Montreat College Offers Second Town Forum to Review Master Planning Process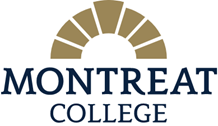 Montreat College initiated a comprehensive master planning process this summer and will host a second public session to share information with and hear from the Montreat community. Through this process, the college leadership team seeks to understand how space is utilized and plan for future needs of the growing college community. The master plan development will continue into early 2023 and focuses on the college's campuses in Montreat and Black Mountain.
College President Paul J. Maurer will lead the discussion along with a representative from the consulting firm which is facilitating the college's master planning process. Information will be provided regarding the master plan as well as opportunity for public comments and questions. The Master Plan information session will be held on Tuesday, December 13, from6:30-7:30 p.m. in Gaither Fellowship Hall at 310 Gaither Circle. Those who attended the first session commented as to how valuable the information was to them.
Please Note: If you would like to attend the information session either in person or virtually, CLICK HERE to RSVP online to allow the college to plan accordingly.
Don't miss this unique and important opportunity.
---
Bear Initiative Tips and Reminders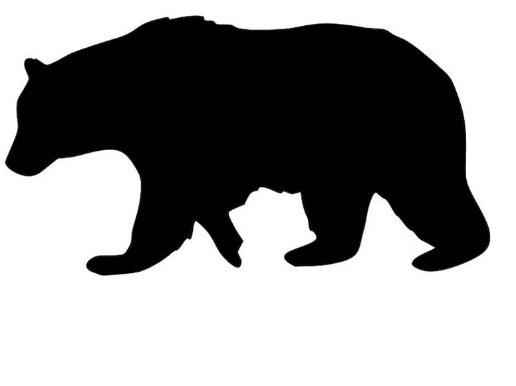 As you know, the Town has been busy writing and rewriting ordinances involving bears and bear hunting. Periodically until bear season concludes on January 2, 2023, we will be providing tips and reminders on dealing with this situation.
A reminder that the second phase of bear hunting season begins on Monday, December 12 and continues through January 2, 2023. Please be careful while hiking and report any illegal activity you observe by calling police dispatch at 828/250-6670.
---
Watch Night Service in Montreat

Please join the Montreat Cottagers for a brief New Year's Eve Watch Night vespers service to give thanks for God's love and care during the past year and to consider the many ways in which we may watch for God in the coming year.
The service will be led by Rev. Drs. Wanda and William Neely on Saturday, December 31, at 5:00 p.m. in Graham Chapel in Gaither Hall. An offering will be received for the benefit of three local charities.
---
Did You Know?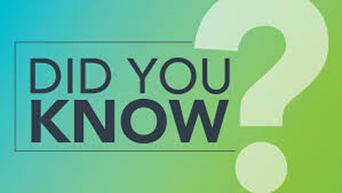 A note to readers: This story is a reprise about the Montreat Gate, as it seemed fitting with the beauty of the gate lit up for the Christmas season.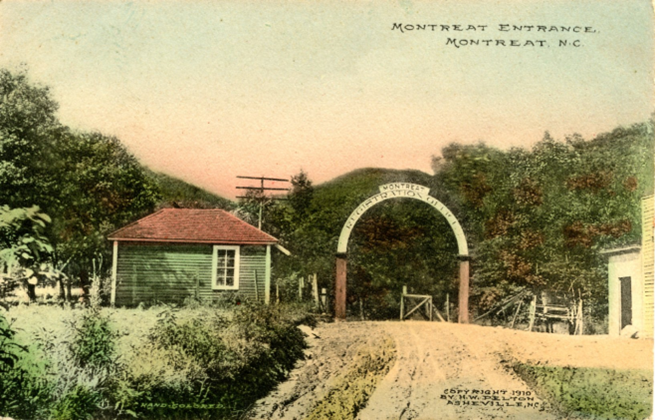 Montreat's first gate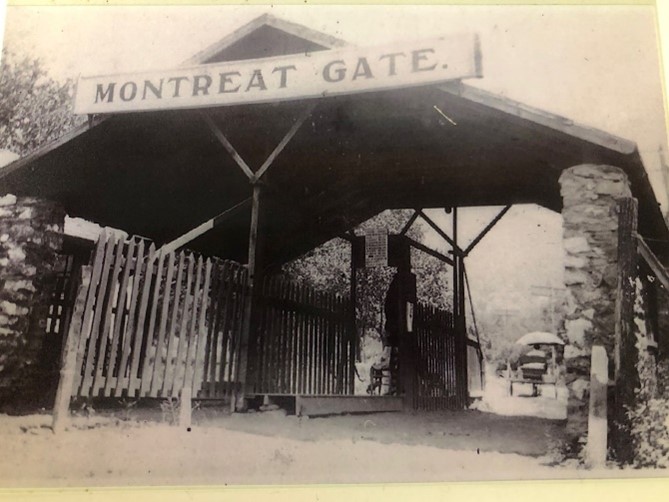 The second gate, approx. 1910
The third and current gate, built 1923
Shortly after its founding in 1897, Montreat attracted both summer and permanent residents and became a location for summer conferences. By 1903 a simple wooden sign marked the entrance. Always in need of revenue, Montreat began to charge a small entrance fee to support conferences and grounds upkeep. The simple sign was replaced by a wooden archway gate entrance and small office where fees were collected. About 1910 the archway was replaced by a somewhat more substantial structure that controlled the passage of vehicles with wooden picket gates. Shortly thereafter, in 1913, the original charter was amended to formally allow for the collection of fees. In 1922 the Woman's Auxiliary of the Presbyterian Church celebrated its tenth anniversary with a gift to Montreat for the construction of a more permanent entrance. The following year the stone gate that still stands was constructed. While the gate has been damaged many times through the years, it has always been rebuilt.
One of the most coveted Montreat summer jobs was that of Gateboy, a position that existed from 1913-1969. Gateboys monitored traffic and collected gate fees. The collection of fees ended shortly after Montreat incorporated as a town in 1967. Today, the closable metal gates are gone but the stone archway, forever known as the Montreat Gate, remains an iconic symbol of this restful place.
Want to know more? See Montreat, in the Postcard History Series, by Mary McPhail Standaert and Joseph Standaert; and The Montreat Gateboys and Their Stories, by Mary McPhail Standaert. Both volumes are available in the Presbyterian Heritage Center.
Photos courtesy of Mary McPhail Standaert, Joseph Standaert, and the Presbyterian Heritage Center.
Thanks to the Presbyterian Heritage Center, especially Nancy Midgette, for this glimpse from the past. Stop by the PHC for even more Montreat history and so much more.
---
Speaking of Decorating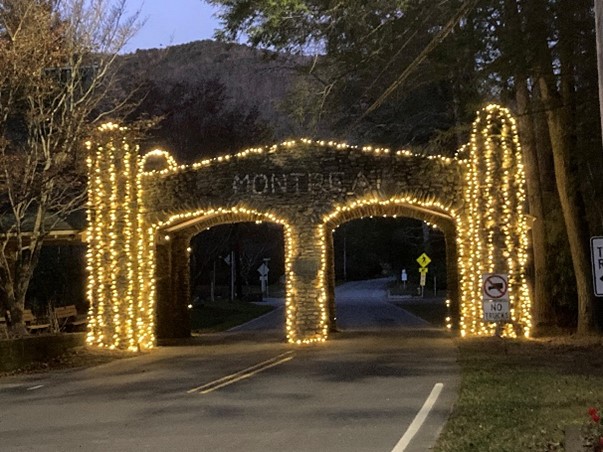 For many in our community, there is a growing desire to add festive decorations in Montreat for the advent season. In response, a few Montreaters have pitched in to purchase garland and ribbon for part of the railing around Lake Susan. If you are interested in joining in on the early stages of planning and funding, your help is welcomed. The goal this year is to purchase more garland and ribbon for Lake Susan.
We would also like to collect enough money so we can budget for lighting, possibly a large tree, and more next year. Donations may be mailed and made payable to Robin Melvin, P.O. Box 866, Montreat, NC 28757.
---
Updates and Reminders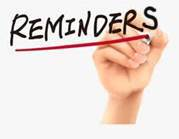 The Board of Adjustment and Montreat Tree Board will not be meeting in December.
Don't forget: if you have too much trash for your bear proof trash cans or you're leaving town before normal trash pick up, the Town's trash and recycle convenience center is available 24/7. The dumpsters are located behind the Town Hall, across the Flat Creek bridge. Security is insured, as there are surveillance cameras in place.
Know someone who doesn't receive the Montreat Minute? Tell them to email info@townofmontreat.org and ask to be put on the Sunshine/Montreat Minute list.
Questions?
Do you have Town-related questions you would like answered? If so, please send them to Angela Murphy at info@townofmontreat.org and we will get back to you as soon as possible.
Have a great weekend!