A Few Tips About Leaf Pickup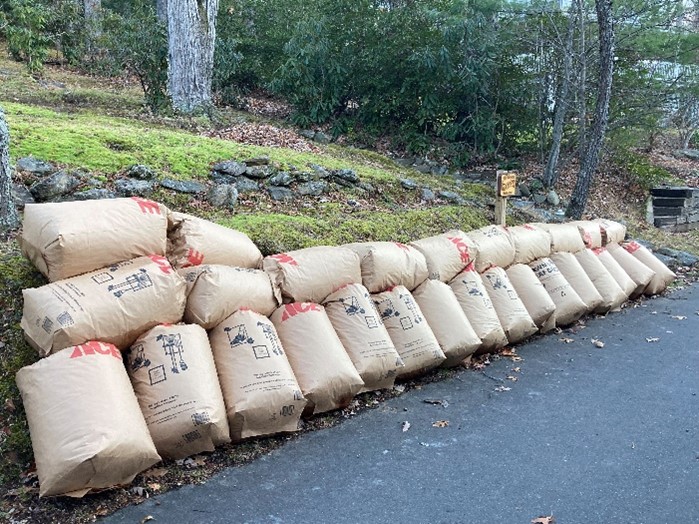 It appears that we are at the height of falling leaves. As soon as you finish gathering them up, it looks like you never started! Here are some tips and reminders about leaf removal:
The Town picks up leaves left at curbside every other Wednesday. Place leaves in compostable paper bags available at local hardware stores.
Please do not pile leaves in the street. The Town does not have leaf vacuuming equipment to remove them.
If you hire a leaf removal firm, please make sure they do not dump leaves in the street, culverts, or streambeds. Leaves clog stormwater pathways and cause flooding.


---
Don't Forget to Report Your Hours in Cleaning Up the Leaves

Did you know Montreat receives credit for the hours you spend collecting leaves and cleaning up your yard? Every year, we report total community hours worked in order to qualify for our Firewise Renewal Report. So, please report the time that you spend working to clear leaves and debris from your yard to Nancy Midgette (midgette@elon.edu). If you need information about how to reduce the risk of wildfire in your yard or how to prune bushes, ask Nancy. She has that information as well. Thanks to Nancy for the excellent and important work she does.
---
What to Know About the New Bear, Hunting Dogs, Bear Hunters Initiative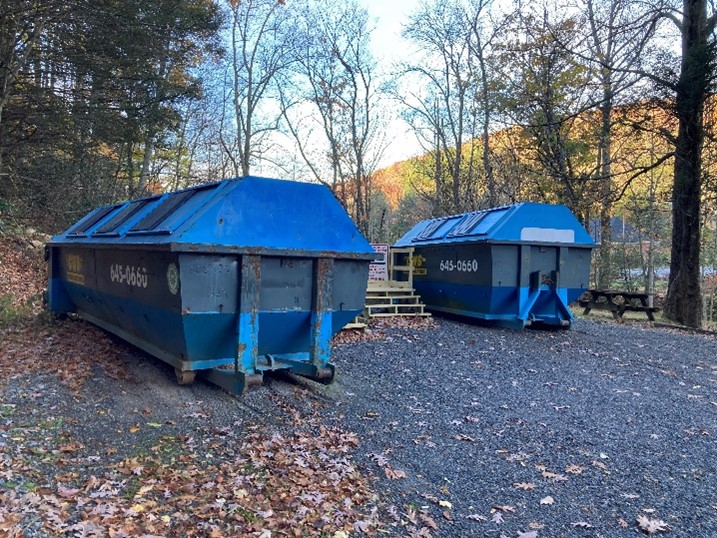 As you know, the Town has been busy writing and rewriting ordinances involving bears and bear hunting. Periodically until bear season concludes on January 2, 2023, we will be providing tips and reminders on dealing with this situation.
One of the biggest bear issues we all deal with is trash. Bears are incredibly strong and easily get into trash left outside in bags and even "bear proof" containers. As part of bear trash control, the Town has made a trash "convenience center" available 24/7 for residents, renters and guests to dispose of their trash and recyclables. The convenience center is located across the creek from the Town Hall on Rainbow Terrace. Bagged household trash goes in the dumpster on the right, bagged recycling on the left.
Previously, trash/recycling had to be place in special bags purchased from the Town. That policy has been eliminated, and there are no restrictions other than only trash and recycle bags may be deposited in the dumpsters. Free trash and recycle bags are available at the Town Hall for your convenience while supplies last.
Please remember that fines will be levied when bears get into unsecured trash that is not disposed of in accordance with Town. Property owners, including those who rent their homes, will be held responsible– even for the actions of renters. For further information on this ordinance, CLICK HERE.
---
Updates and Reminders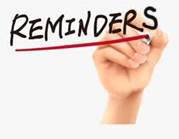 Montreat Landcare Committee will meet on Wednesday, November 2, at 9:00am in the Town Hall Community Room. The meeting will be live streamed and recorded. CLICK HERE for details of the meeting and streaming instructions.
Be on the lookout late next week or early the following for a mailing from the Town providing plenty of information about the bears/hunting dogs/bear hunters initiative. It includes a magnet with "what to do" information to put on your Montreat refrigerator. For questions, write bears@townofmontreat.org.
Know someone who doesn't receive the Montreat Minute? Tell them to email info@townofmontreat.org and ask to be put on the Sunshine/Montreat Minute list.


---
Questions?
Do you have Town-related questions you would like answered? If so, please send them to Angela Murphy at info@townofmontreat.org and we will get back to you as soon as possible.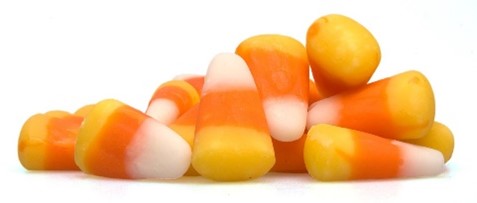 Have a great weekend and don't eat too much Halloween candy!