Be Bear Aware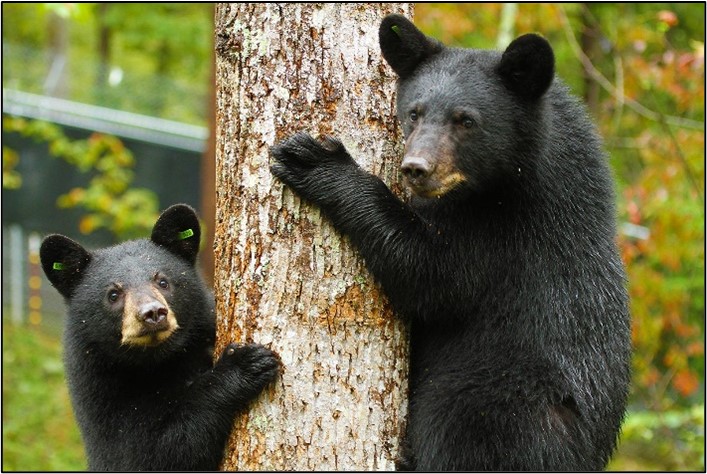 Fall traditionally brings more activity in our bear population as they actively forage and eat in preparation for their winter "nap", called turpor. This means they will be out and about more than usual, although they were quite active during the summer.
Everyone can benefit by improving bear awareness. Join the Montreat Landcare Committee on Tuesday, September 27, at 5:30 pm in the Montreat Town Hall for a Bearwise presentation. Landcare sponsored the Bearwise presentation a few years ago and it was extremely popular. It will be led by Ashley Hobbs, a bear biologist with the NC Wildlife Resources Commission. Ashley will share facts about bear behavior, tips on staying safe, and ways we can live in harmony with our bear neighbors. So, mark your calendars for Tuesday, September 27, at 5:30.
---
Note Your Calendar for Made in Montreat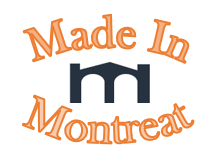 Made in Montreat returns! Mark your calendar for October 15, 2022, from 9am-2pm on the ground floor of the Moore Center. The craft show and sale will showcase local artisans in a variety of categories including pottery, woodworking, stained glass, wood carving, jewelry, scarves (felted and silk), paintings, handknitted winter accessories, baked goods, ornaments, dolls, stitchwork, pine needle baskets, Christmas cookies, sewing, and more. Join in this great community event.
---
Did You Know?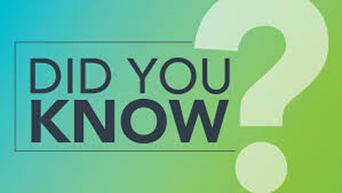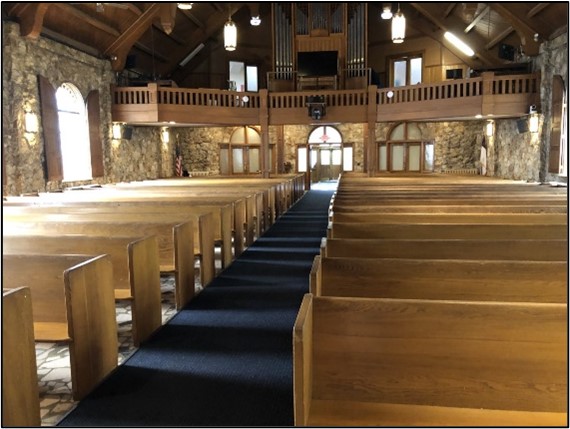 Montreat Normal School became accredited as a junior college in 1934 and formally changed its name to Montreat College.  Thereafter the college grew rapidly and almost immediately needed another building.  The Mountain Retreat Association provided land and Mrs. Sadie Gaither Anderson funded much of the building to honor her parents, Thomas Hall Gaither and Bettie Kelly Gaither.  When built, Gaither Hall housed a laboratory, library, classrooms, offices, a fire-proof vault, and a chapel. The building was in use by 1936 although furnishings were not complete for several years. 
As with Anderson Auditorium and Assembly Inn, Gaither Hall was constructed almost entirely by local labor and with local products, including Montreat stone. The pews in the chapel (named Graham Chapel in 2015) were designed by Dr. Anderson and were constructed of Chestnut wood harvested within Montreat. This building remains a focal point of Montreat College for administrative and academic functions and is the meeting location for Christ Community Church.
Thanks to the Presbyterian Heritage Center, especially Nancy Midgette, for this glimpse from the past. Stop by the PHC for additional Montreat history and so much more.
---
Updates and Reminders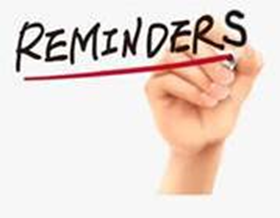 The Tree Board will meet on Tuesday, September 27th, at 9:30am in the Town Hall Community Room. Streaming instructions to come.
A virtual meeting of the Montreat Comprehensive Plan Steering Committee will be held on Monday, October 3rd, from 6:00 to 7:30pm. Streaming instructions to come.
The Board of Adjustment has postponed its regularly scheduled September 22nd meeting and will not meet on that date.
However, the Board of Adjustment will have a special called meeting on October 5th , at 5:00pm in the Town Hall Community room. Streaming instructions to come.
Questions?
Do you have Town-related questions you would like answered? If so, please send them to Angela Murphy at info@townofmontreat.org and we will get back to you as soon as possible.
Have a great weekend!