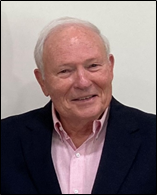 Mayor's Summary of the September 8, 2022 Town Council Meeting
Hello Montreaters,
Tonight seemed like "unofficial fall" as the Council, staff and a handful of visitors convened for the Public Forum and Council meeting. Read on for my summary of tonight's meetings. You can read the complete, official summary in the meeting minutes that will be published next month. Or if you would like to view the recording, CLICK HERE.
Public Forum
Jean Norris stated that she has had a growing conviction that the Town sewer needs to be extended to the Extra Territorial Jurisdiction (ETJ) on upper Greybeard. She is concerned about septic systems being used in new
CLICK HERE to read the entire meeting summary
---
Fall Firewise Facts

September is here and the leaves are beginning to fall! While we welcome the cooler temperatures and the beauty that is the autumn season in Montreat, we will also have a lot of dead leaves on the ground. Did you know that leaves are the #1 accelerant for wildfires? They are highly flammable and of course in Montreat they are everywhere! Please take care to remove the leaves and other yard debris from around your house. Also, be sure to report your work hours to Nancy Midgette (midgette@elon.edu). We want to be sure that we are eligible to have our FireWise status renewed!
By the way, if you spent time in the yard and garden over the summer, estimate your hours and send them to Nancy to help with our Firewise renewal.
---
Note Your Calendar for Made in Montreat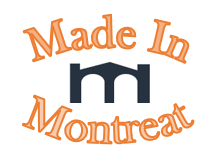 Made in Montreat returns! Mark your calendar for October 15, 2022, from 9am-2pm on the ground floor of the Moore Center. The craft show and sale will showcase local artisans in a variety of categories including pottery, woodworking, stained glass, wood carving, jewelry, scarves (felted and silk), paintings, handknitted winter accessories, baked goods, ornaments, dolls, stitchwork, pine needle baskets, Christmas cookies, sewing, and more. Join in this great community event.
---
Updates and Reminders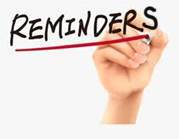 The Tree Board will meet for a Special Meeting on Wednesday, September 14th, at 9:30am in the Town Hall Community Room.
The Board of Adjustment has postponed its regularly scheduled September 22nd meeting and will not meet on that date.
Questions?
Do you have Town-related questions you would like answered? If so, please send them to Angela Murphy at info@townofmontreat.org and we will get back to you as soon as possible.
Have a great weekend!