Montreat Minute for August 19, 2022
Volunteer Opportunities on Board of Adjustment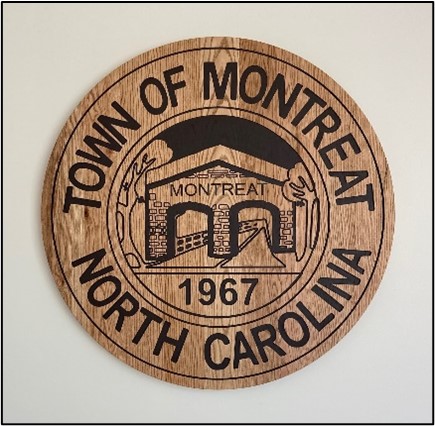 The Town has several openings on the Board of Adjustment, an extremely important Board in the Town of Montreat. Board positions are open to all residents, full and part-time, as long as there is a commitment by the member to attend the monthly scheduled meetings in person. To learn more about the work of the Board of Adjustment, CLICK HERE. To apply for a position, CLICK HERE for an application or stop by the Town Hall for a paper copy. As the Mayor reminds everyone, the Town depends on volunteers. There are more than 70 volunteer opportunities on nine different boards and committees of the Town. We need your help!
---
New Bear Ordinances Passed by Town Council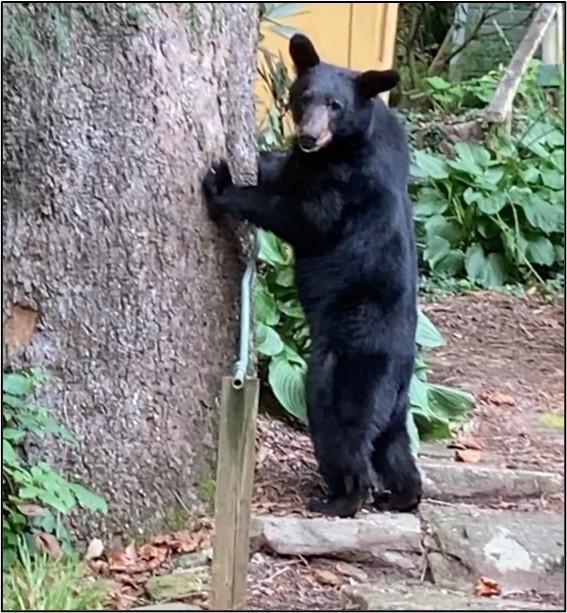 At the August meeting last week, the Montreat Town Council passed a series of new and revised ordinances involving bears, hunting dogs and bear hunters. The purpose of the new ordinances is to protect Montreaters and maintain high levels of public safety, especially during bear hunting season. The new ordinances include:
A public communications campaign will begin in early fall to inform Montreaters about:
Watch for information on the communications campaign. Contact the Town staff (828-669-8002 or [email protected]) for additional information about the ordinances.
---
Pay-As-You-Throw Trash Location Moved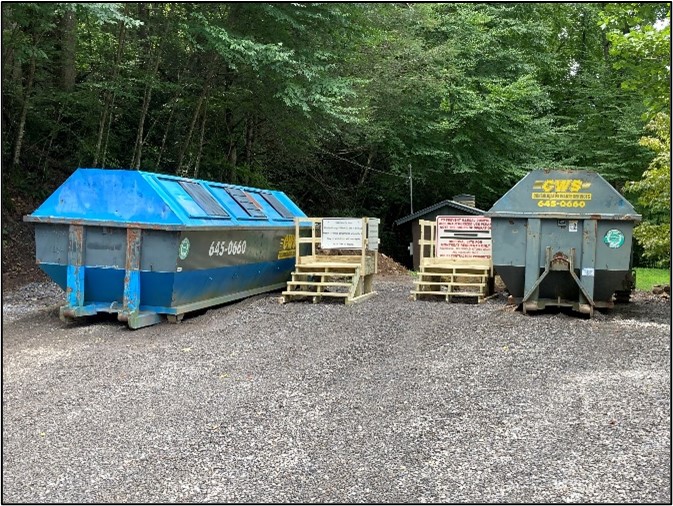 Due to overwhelming volume, the town's "Pay-As-You-Throw" Trash program has changed the drop off location and increased the size of the receptacles. It has moved across the driveway from the old Town Services Building on Rainbow Terrace. Both recycle (blue) and regular (green) trash dumpsters are available.
The Town's convenient "Pay-As-You-Throw" trash program is an addendum to Monday sanitation pickup. Specially printed green trash bags and blue recycling bags are available for purchase at the Town Hall. A roll of five bags is $5.00. Should you or someone staying at your home need to dispose of kitchen or household trash or recyclables outside of the regular Monday pickup schedule, trash and recycling in the Town pre-printed bags can be deposited in the dumpsters 24/7.
Please Note: Only pre-printed bags purchased from the Town Hall may be used. Security cameras are in place to ensure that only residents (and renters) using the Pay-As-You-Throw bags are utilizing the service.
A special note to property owners who rent their homes: Please ensure renter instructions about sanitation disposal are updated with the Monday only pick up information and the Pay-As-You-Throw option. We recommend home owners provide the special pre-printed bags for renters. The recently adopted ordinance prohibiting feeding bears includes fines for improper garbage disposal. Fines will be levied against home owners/renters if bears get into improperly stored garbage bags.
---
Updates and Reminders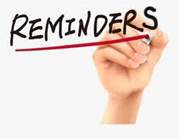 The Montreat Tree Board will meet on Tuesday, August 23rd, at 9:30 a.m. in the Town Hall Community Room. CLICK HERE for streaming instructions.
The Board of Adjustment will meet on Thursday, August 25th, at 5:00 p.m. in the Town Hall Community Room. CLICK HERE for more information and streaming instructions.
Questions?
Do you have Town-related questions you would like answered? If so, please send them to Angela Murphy at [email protected] and we will get back to you as soon as possible.
Have a great weekend!