Montreat Minute 06/17/2022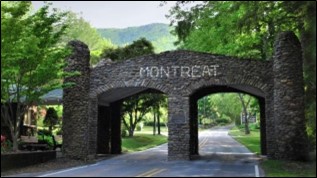 Gate Race Coming July 4th
After a pandemic hiatus, the Montreat Annual Gate Race is returning! It is a 5K race beginning and ending, of course, at the Montreat gate. The mayor will start the race at 7:00am, with the runners taking off on Assembly Drive up to West Virginia Terrace, connecting to Virginia and returning to the gate finish line. The route will be clearly marked.
"We're excited to bring the Gate Race back to Montreat", stated Town Commissioner Kent Otto, co-organizer of the event along with resident Matt Ashley. "As usual, this is a no frills race- no medals, no t-shirts, no registration. Just show up for good fellowship. It's a fun way to kick-off the 4th of July holiday."
---
4th of July Barbeque Also Making a Comeback

No Montreat 4th of July is complete without enjoying some tasty southern barbeque with family and friends! Plan to chow down on the annual Montreat Cottagers' 4th of July barbeque picnic lunches immediately following the July 4th Parade and flag raising. Pick up your meals at the front entrance of the Walkup building.
Treat yourself to your choice of barbeque pork or chicken sandwich, baked beans, cole slaw, a delicious dessert bar, a bag of chips and bottled water. Tickets for these mouthwatering, all-American meals, prepared by Red Radish and Little Sprout Carryout of Black Mountain, are only $15.00.
Tickets must be purchased in advance and will be on sale from Monday June 20th through Saturday July 2nd during business hours at the Montreat Store and Red Radish, and from Thursday, June 23rd through Saturday, July 2nd from 9:00 to 12:00 pm at the Montreat Post Office. Tickets must be purchased by cash or check made payable to Montreat Cottagers, Inc.
---
4th of July Book Sale Also Returns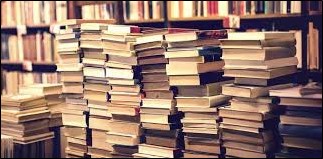 Montreat College's L. Nelson Bell Library will again be hosting a July 4th Book Sale open to the public. The book sale will be held on the porch of the library from 11am-3pm on Monday, July 4, and all are invited to come see the wide selection available. Additionally, anyone interested in helping to contribute to the sale is welcome to donate their books now through Friday, July 1. For more information, please email [email protected].
---
Town Council Organizational Assignments
You may not be aware that the Mayor assigns Commissioners to committees, boards and organizations to represent the Town, provide support, and stay informed. The listing below shows the assignments at the current time.
| | |
| --- | --- |
| Board/Committee/Organization | Assignment |
| Environment | Mason Blake |
| Sanitation/Public Works | Kent Otto |
| Finance | Kitty Fouche |
| Communications | Tom Widmer |
| Planning & Zoning/Public Safety | Jane Alexander |
| Metropolitan Planning Organization | Tom Widmer |
| Land of Sky Regional Council | Mason Blake |
| Land of Sky Regional Council Alternate | Kitty Fouche |
| Montreat Cottagers | Kent Otto |
| Montreat Cottagers Wilderness & Open Space | Kent Otto |
| Montreat Landcare Committee | Kitty Fouche |
| Open Space Conservation Committee | Mason Blake |
| Presbyterian Heritage Center | Kitty Fouche |
| Audit Committee | Jane Alexander |
| Audit Committee | Tom Widmer |
| Audit Committee | Kitty Fouche |
| Tree Board | Jane Alexander |
---
Did You Know?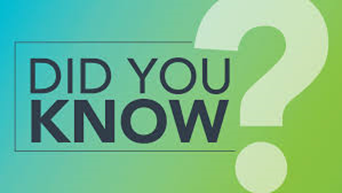 Ed. Note: This is the third and final part of the Camp Montreat story series. If you missed the first two, they are in the May 20th and June 3rd editions of the Montreat Minute on the website.
Despite almost always operating at full capacity, Camp Montreat experienced considerable financial difficulties throughout its operation. By 1960 the break-even point was sixty-five campers. The additional campers did not provide much of a financial cushion to attend to the infrastructure needs and MRA did not have adequate funds to invest in the camp. Each year the camp director reported problems that ranged from broken refrigeration in the kitchen to bathrooms not up to state standards to rotting floor boards and unsafe porches.
In 1964, Dr. C. Grier Davis, President of MRA, appointed a committee to examine the feasibility of continuing Camp Montreat. That committee concluded that while the camp had always provided a fine program with very capable leadership, financing to bring the aging infrastructure up to par with similar camps was not available. Moreover, the property was actually part of Montreat College, then embarking on significant expansion. The land on which Camp Montreat was situated would be an ideal location for a new athletic field, concluded the landscape architect. Dr. Davis accepted the recommendation of the committee that the camp be closed. Campers who had planned to return for the 1967 season were disheartened. Camp Merri Mac on Montreat Road, rescued from near-extinction in 1949 by Alice McBride, the long-time director of Camp Montreat, reached out to them and many girls thus returned to these mountains and found a camp not unlike Camp Montreat.
Thanks to the Presbyterian Heritage Center, especially Nancy Midgette, for this glimpse from the past. Stop by the PHC for additional Montreat history and so much more.
---
Updates and Reminders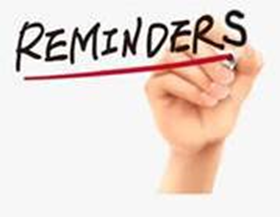 Get ready for Bulk Pickup on Wednesday, July 6th. Place bulk items on your curbside by 8:00am. This is a very special and unique service provided by the Town, so take advantage of it. See the Town Calendar for restricted items.
The upcoming November election also includes the election of three Town Commissioners. If you are interested in running, you must file for candidacy between July 1 at noon and July 15 at noon at the Buncombe County Election Offices in Asheville.
The Montreat Comprehensive Plan Steering Committee will hold a virtual meeting on Tuesday, June 21st at 6:00pm. For instructions on how to view the meeting, CLICK HERE
The Montreat Board of Adjustment will not be meeting in June
Questions?
Do you have Town-related questions you would like answered? If so, please send them to Angela Murphy at [email protected] and we will get back to you as soon as possible.
Have a great weekend!