Mayor's Summary of the June 9, 2022 Town Council Meeting
Hello Montreaters,
The Council, staff and approximately 14 attendees convened for the meeting while others joined us by Zoom. If you would like to view the recording, CLICK HERE. Here is my summary of the Public Forum and Council meeting. Remember you can read the complete, official summary in the meeting minutes that will be published next month.
Public Forum
Letta Jean Taylor, former Montreat mayor, asked several budget/finance related questions:
CLICK HERE to read the complete meeting summary
---
Comprehensive Plan Saturday Workshop Postponed

Unfortunately, the Montreat Tomorrow community workshop scheduled for tomorrow, June 11, is postponed due to COVID cases with the out-of-town project team. A new date and time will be posted online as soon as it has been determined. We apologize for the inconvenience! Please check the website for an announcement of a new date soon. We look forward to your meaningful role and participation in the planning process.
One way to participate immediately is to complete the Community Survey. The Committee is seeking your opinions on important subjects regarding the future of Montreat. Please take the survey and complete it by June 15. CLICK HERE to take the survey.
---
Town Council Organizational Assignments
You may not be aware that the Mayor assigns Commissioners to committees, boards and organizations to represent the Town, provide support, and stay informed. The listing below shows the assignments at the current time.
| | |
| --- | --- |
| Board/Committee/Organization | Assignment |
| Environment | Mason Blake |
| Sanitation/Public Works | Kent Otto |
| Finance | Kitty Fouche |
| Communications | Tom Widmer |
| Planning & Zoning/Public Safety | Jane Alexander |
| Metropolitan Planning Organization | Tom Widmer |
| Land of Sky Regional Council | Mason Blake |
| Land of Sky Regional Council Alternate | Kitty Fouche |
| Montreat Cottagers | Kent Otto |
| Montreat Cottagers Wilderness & Open Space | Kent Otto |
| Montreat Landcare Committee | Kitty Fouche |
| Open Space Conservation Committee | Mason Blake |
| Presbyterian Heritage Center | Kitty Fouche |
| Audit Committee | Jane Alexander |
| Audit Committee | Tom Widmer |
| Audit Committee | Kitty Fouche |
| Tree Board | Jane Alexander |
---
What's Montreat's Population?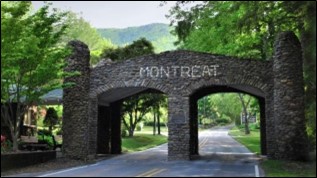 Results of the 2020 Federal Census are available and Montreat has grown! In 2010, Montreat's population from the Census was 723 including college students. In 2015, population was estimated to be 767. The 2020 Census puts Montreat's population at 939, a 29% increase since 2010. Of the 550 municipalities in North Carolina, Montreat ranks 349th in terms of population size. However, in terms of growth, Montreat ranks 180th due to our increase.
As a point of reference, Census Bureau rules are that your residence is where you spend at least six months and one day. Of course, the Montreat College academic schedule runs nearly nine months. Therefore, many of the College students are counted in our Town population. How many? We're not sure, as some of the students may have been counted in their home town. But we will keep digging. Based on college estimates in 2018 and looking at the state population estimate for Montreat, there were an estimated 435 people who call Montreat their permanent home.
---
Updates and Reminders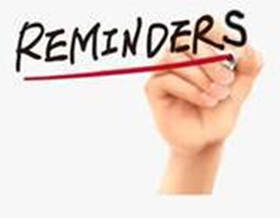 Get ready for Bulk Pickup on Wednesday, July 6th. Place bulk items on your curbside by 8:00am. This is a very special and unique service provided by the Town, so take advantage of it. See the Town Calendar for restricted items.
The upcoming November election also includes the election of three Town Commissioners. If you are interested in running, you must file for candidacy between July 1 at noon and July 15 at noon at the Buncombe County Election Offices in Asheville.
The Texas Road Bridge Aesthetics Committee will meet on Tuesday, June 14th at 2:00pm in the Town Hall Community Room
The Montreat Audit Committee will meet on Thursday, June 16th at 2:00pm in the Town Hall Conference Room
Questions?
Do you have Town-related questions you would like answered? If so, please send them to Angela Murphy at info@townofmontreat.org and we will get back to you as soon as possible.
Have a great weekend!