Comprehensive Plan Committee Needs Your Input

The Comprehensive Plan Committee has been meeting regularly and expects to complete their update of the Montreat Comprehensive Plan, called "Montreat Tomorrow", in December. But they need your thoughts and ideas now. There are two important opportunities for which they are seeking Montreater input:
A Community Survey—the Committee is seeking your opinions on important subjects regarding the future of Montreat. Please take the survey and complete it by June 15. CLICK HERE to take the survey.
A Community Workshop—the Committee is holding a community workshop on Saturday, June 11th, from 11:00am to 1:00pm in the Community Room at the Town Hall. It will begin with a short presentation followed by group idea activities afterward. Please stop by to give your thoughts about Montreat Tomorrow.
About the Comprehensive Plan Project: "Montreat Tomorrow" is an updated comprehensive plan for the town of Montreat. The future inevitably brings change, but Montreat can ensure that growth is careful and responsible, while preserving the tranquility that makes the community a beloved place today. The plan will be broad and include topics like land use, environment, transportation, and recreation. Montreat Tomorrow will result in short-term actions that respond to current challenges while also preparing for the future with long-term strategies designed to reflect the community's desires.
---
Enjoy Your Memorial Day Weekend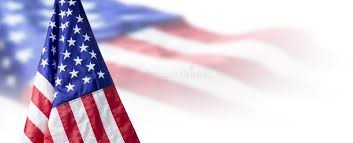 After our more than 3" of rain this week, the weather forecast looks promising for a sunny and dry Memorial Day weekend. Please remember the Town Offices will be closed on Monday, May 30, for the Memorial Day holiday. Trash pickup will be delayed to Tuesday, May 31. Of course, the Montreat Police Department will be working 24/7 as usual.
---
Be Aware: It's Snake Season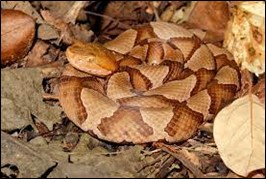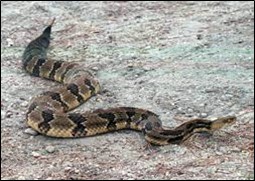 Ed. Note: Thanks to John Welker at Laurel Ridge for this story
Spring, Summer, and Early Fall is snake season in our mountains. We are fortunate compared to other areas in the Southeastern United States in that we only have two poisonous snakes in our area: Copperheads and Timber Rattlesnakes. Copperhead snakes are more prevalent here and are generally more aggressive than timber rattlers. Their bite is seldom lethal but does require medical treatment and can be painful.

Timber rattlers tend to be larger and therefore can generally deliver more venom with a bite that can be lethal. Depending on the situation and the individual snake, a timber rattlesnake may or may not strike with prior warning from using his rattles.
Some best practices with respect to minimizing the probability of snake bites (whether the snake is poisonous or not):
Look around you and before you put your hands or feet somewhere, such as when gardening
If you are walking in the woods and stepping over a rock or log, step on top of the rock or log and look down to see if there is a snake on the other side
Wear adequate clothing to protect your body and minimize exposed skin. This does not guarantee that the fangs of a snake will not penetrate your clothing and contact your skin, but it does reduce the depth of the bite.
Know what to do if you get bitten by a poisonous or non-poisonous snake. There is much information on the internet to learn best practices when bitten by a snake.
Recognize that snakes are cold-blooded and are more active at higher temperatures with their activity focused on finding food and food sources (mice, chipmunks, insects, other snakes, young birds or bird eggs, etc.). They seek habitat that supports increasing the probability of food.
Snakes of the same species may be found in close proximity to one another when the habitat and food sources are good. When you see one snake, be aware that others may be close by.
The list above does not list all best practices.  Nor is the intention to have people be fearful when enjoying the outdoors.  The number of non-poisonous snakes far-outnumber the number of poisonous snakes.  All snakes play a role in maintaining healthy ecosystems.  There are numerous sources of information and photos on the internet regarding the snakes in our environment.
---
FY 2022-2023 Budget Drafted
Montreat's fiscal year 2022-2023 budget has been drafted by staff and was reviewed last night in a budget workshop session with the Town Council. Staff did an excellent job preparing the budget and it was a very productive meeting. A few changes were made and the final draft budget will be available to Montreaters prior to the budget public hearing on June 9. Several important facts about the 2022-2023 draft budget:
There is no proposed increase in the tax rate
There will be no use of reserve funds (our savings account) to finance Town operations
One of the capital projects included in the budget is the Texas Road pedestrian bridge, phase 1.
We will inform you when the revised final budget draft is available. Thank you to all property owners for your contribution to the fiscal welfare of our Town.
---
Updates and Reminders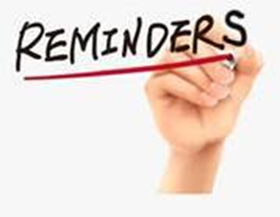 Check out the Presbyterian Heritage Center's special Montreat 125th Anniversary display about the Community Center (now the Post Office) and its storied past. It is in the lobby of the Post Office and is the first of several anniversary displays that the PHC will be placing around our Town to commemorate the anniversary.
The Town Council will be considering a vote on the proposed change in form of government at its June 9th meeting. To learn more about the proposed change, CLICK HERE or contact a Town Council member.
The Montreat Landcare Committee will meet on Wednesday, June 1st, at 9:00am, in the Community Room of the Town Hall. Check the Landcare website for streaming instructions.
Questions?
Do you have Town-related questions you would like answered? If so, please send them to Angela Murphy at [email protected] and we will get back to you as soon as possible.
Have a great Memorial Day weekend!