Montreat Minute for September 3, 2021
Labor Day Reminder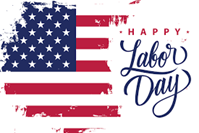 On Monday, we celebrate Labor Day, the unofficial end of summer. With good weather forecast, enjoy the day with a hike, picnic or other outdoor activity. And please be aware that the Town offices will be closed on Monday and trash pickup will be delayed until Tuesday. Of course, the Montreat Police Department will be patrolling and protecting our Town.
---
Arbor Day Celebration Canceled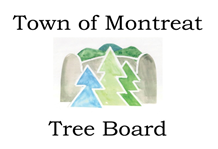 Due to the rise in Covid cases, the Tree Board and The American Chestnut Foundation have cancelled the Arbor Day Celebration on September 4. Watch for smaller celebratory events during the fall and mark Saturday April 23, 2022, for the Native Plant Sale and Arbor Day Celebration.
---
News from Montreat Boards and Commissions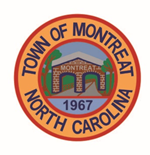 The Montreat Town Council will meet for its monthly meeting on Thursday, September 9, at 7:00pm in the Town Hall. For a copy of the agenda, CLICK HERE. It is an open meeting but please wear a mask, which will be available. The meeting will be live streamed and recorded. For information about streaming the meeting, CLICK HERE. The Public Forum will precede the Council meeting at 6:30pm. Everyone is invited.


The Planning & Zoning Commission met Wednesday. To view a recording of the meeting, CLICK HERE (part 1) and HERE (part 2.) They will be meeting again next Thursday, September 9, at 10:30am in the Town Hall. It is an open meeting but everyone is asked to wear a mask. The meeting will be live streamed and recorded. For information about streaming the meeting, CLICK HERE.


The Board of Adjustment will meet on Thursday, September 23, at 4:00pm to consider the application for a Special Use Permit for the construction of a lodge by the Montreat Retreat Association. The meeting will be live streamed and recorded. Details will follow.


---
Meet Barry Creasman, Public Works Director
Each month we feature a Montreat Town staff member or Town Council member. This month we are featuring our Public Works Director, Barry Creasman.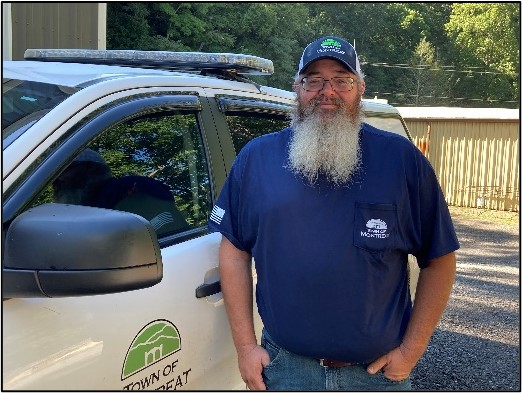 For Barry Creasman, Montreat has always been a family thing. It started with his grandfather, who was one of the first two Town employees back in the late 60's. His "Pappy" was responsible for maintaining the water system. In fact, Barry remembers as a small child being with his grandfather checking the reservoirs and wells. His other early memories of Montreat include playing in the park and the July 4th parade and fireworks. Although having grown up in Black Mountain and Ridgecrest, Montreat has always been a significant part of his life.
After graduating from Owen High School and marrying his sweetheart, Christina, he began work at a body shop in Ridgecrest where he honed his eye for detail. Five years later, he got a call from Charlie Caldwell, Montreat's head of Public Works. Charlie asked Barry to come work for him cutting grass and blowing leaves. For Barry, it was a dream come true- to work at Montreat in the same department that "Pappy" had worked in. For six years, he kept the public spaces of Montreat in pristine condition. Then, he had another dream come true- to take over the water department just as his "Pappy" had done years earlier. During his 14 years as head of the water department, Montreat ceased using the two water reservoirs and dug six additional wells to meet the water needs of the Town. Barry became the expert of the water system. As a result of his excellent work, he was tapped to be the Director of Public Works in 2018 when Steve Freeman retired.
Strengthening the Montreat "family thing", his Uncle Bill Creasman came to Public Works and was responsible for sanitation services for 14 years, retiring earlier this year.
Barry loves his job as director even though it brings pressures. His 24/7 responsibilities keep him at the ready constantly. "I don't mind the 24/7 job," he said. "Honestly, I like it. I did it when I had the water department job. But now it's a little different since I'm responsible for everything." He shows up whenever needed, whether it is a well getting struck by lightning or a downpour testing the Town's stormwater system. It is very easy to do, Barry says, because he has a great team in Public Works. "In my 23 years in the department, this is the best crew ever," Barry proudly exclaimed.
When not working (which doesn't happen often!), Barry enjoys being with Christina and his two children, Hunter and Hannah. A "perfect" day for Barry is kayaking on the Catawba River with the family or going on special family excursions to places like Cades Cove or Cataloochee- and the phone NOT ringing!
For Barry, the best part of his job is the people. "I love the people I work with," he offered. "I also love dealing with the public, talking to people. To me, it's like my extended family." Indeed, we're happy to be part of Barry's "family".
---
Questions?
Do you have Town-related questions you would like answered? If so, please send them to Angela Murphy at info@townofmontreat.org and we will get back to you as soon as possible.
Have a great Labor Day weekend!