Montreat Minute June 18, 2021
Bears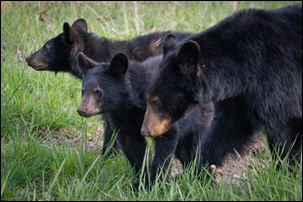 'Tis the season for bears in Montreat. They seem to be more prolific than ever and have been seen frequently during the day. One of the reasons for their activity is they are hungry. All the nuts (one of their favorite foods) from last fall are gone and berries (another of their favorite foods) won't be ripe until next month. So, they are scrounging for food, bringing them down from the mountains and into civilization to see what they can find.
Please take precautions with them:
NEVER feed a bear
Keep your trash in a bear proof container. If you don't have a bear proof container, keep trash and recycle indoors until Monday morning trash pick up
Remove bird feeders during this time of year. They love sunflower seed, suet and other fatty seed.
Don't leave pet food outdoors
Clean and store your grill after each use
Don't run if you encounter a bear. Act "BIG" by waving your arms and yelling.
Alert your neighbors if you see a bear in your neighborhood
For more tips and information on bears, click BEARWISE
---
Volunteer Gardeners Needed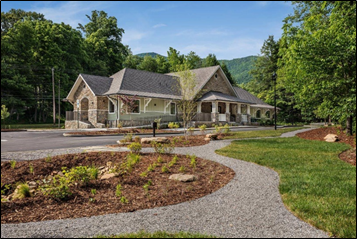 Last fall, Susan Holcomb organized a group of Montreaters to prune, weed, plant and maintain the new Town Hall landscaping. Called the "Gardeners of Weedin'", the group worked hard to weed, plant flower bulbs and decorate the outside of the Town Hall for harvest season and Christmas. We are very grateful to Susan along with her team of volunteers, including Cinci Aughinbaugh, Beth Casper, John Casper, Jacqueline Clark, Kitty Fouche, Meredith Greene, Katie Widmer and Peggy Williamson for their wonderful work.
Unfortunately (for us), the Holcombs left Montreat for warmer climes in Central America and the group has not been very active. The "Gardeners" could use some new leadership and additional volunteers. If you are interested in volunteering or learning more about the "Gardeners", please contact Katie Widmer at 828/357-5247 or katwid@icloud.com. Thanks for helping make the Town Hall gardens a special place for us.
---
Trash and Recycle Update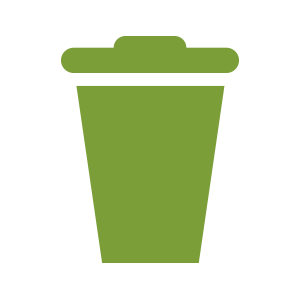 With "unofficial" summer here, conferences beginning and an influx of guests and visitors, we'd like to offer several reminders about trash pick up/recycling:
Sanitation pick up is on Mondays. Please have your bags at curbside by 8:00am on Monday mornings. There is no pick up on Fridays.
Please do not put trash bags at curbside prior to Monday morning unless they are in a bear proof container. Bears are extremely active this season and would love to dine on your trash.
No sorting is needed for recycling. Glass, metal, paper and numbered plastic items can all be placed in the same bag. Please rinse out any food containers and do not recycle your pizza boxes.
Please tie all bags before placing them in your containers or at curbside.
If you have need to dispose of trash or recycleables at times other than Monday pick up, stop by the Town Hall and purchase specially printed green trash bags and blue recycle bags at $1.00 each. When you pick up the bags, you'll be told where you can dispose of them when filled, for which there is no additional charge.
---
A Reminder about Yard Signs
Please be aware that although yard signs are permitted, they must be placed on the cottager's own property and not in the Town right-of-way. This applies to all types of signs including for sale signs, political signs, event signs, protest signs, announcements and others. We have recently noticed a large number of signs in the right-of-way. Please move them off the right-of-way and onto private property.
To determine boundaries of the right-of-way, as a general rule of thumb the right-of-way is 30 feet from the middle of the road toward your house. For a more detailed determination, CLICK HERE for a map of Town right-of ways.
Additionally, this applies to private parking signs cottagers have put up to reserve on-street parking in front of/near their homes. No parking spaces on town right-of-way property can be reserved. We ask those cottagers with such signs to please remove them.
---
Support our Montreat Post Office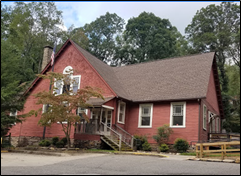 Support our Montreat Post Office by buying stamps. Our Post Office is very dependent upon income from stamps and package postage. Even if you are not a full time resident, please buy your stamps from the Montreat Post Office. We don't want our Post Office to go away due to lack of business.
---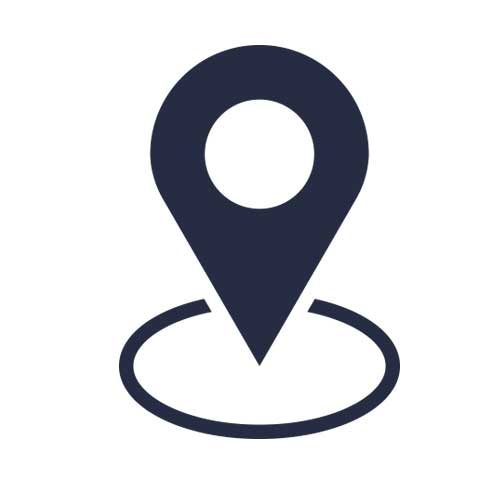 As of Friday, June 18th, a new updated Zoning Ordinance is in effect. The Planning and Zoning Commission has been working on the updates for nearly two years and the Board of Commissioners adopted the recommendations earlier this month. You can find the new Ordinance by clicking HERE.
---
Updates and Reminders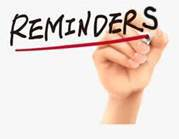 The summer bulk pickup will occur on Tuesday, July 6. Simply place your bulk items at curbside for this free service from the Town. There will be a $5 charge per item for mattresses and box springs. No hazardous materials such as paint and oil will be picked up. Another pick up will occur October 26.
The Montreat Tree Board will meet on Wednesday, June 22, at 9:30am in the Montreat Town Hall. The meeting will also be live streamed. CLICK HERE for instructions.
---
Questions?
Do you have Town-related questions you would like answered? If so, please send them to Angela Murphy at info@townofmontreat.org and we will get back to you as soon as possible.
Stay well and have a great weekend