Montreat Minute 04/01/2021
April Fools? Not This Time
Even though it is April Fool's Day, we are not "fooling" you by putting out the Montreat Minute a day early! The Town Offices will be closed tomorrow in observance of Good Friday, so we are publishing a day early. Police services, as usual, will not be affected by the day off and Monday sanitation pick up will be as normal.
---
Public Hearing Postponed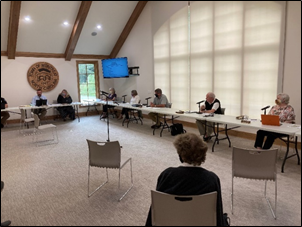 As mentioned in last week's Montreat Minute, the Public Hearing that was originally scheduled for April 8 to hear residents' thoughts on the Planning & Zoning Commission's proposed changes to Zoning Ordinances has been postponed. The Commission is reviewing some of the changes and looking at additional changes, which they will discuss at upcoming P&Z meetings. Once finalized, they will re-present it to the Town Council, and a new Public Hearing will be scheduled. We will let you know when it is scheduled.
---
Good News about Spring Yard Clean-Up

Just in time for springtime yard clean-up, the Firewise Committee, Montreat Tree Board, Montreat Landcare Committee and the Town Council have some good news to share:
Nancy Midgette, chair of the Firewise Committee, recently won an award from the National Fire Protection Association to help property owners cover the cost of Montreat College student assistance in spring yard cleanup. Funds are limited (and so is time), so contact Nancy Midgette at midgette@elon.edu for further information.
As you may know, if landscape firms and other private contractors clean up your yard, they must remove the leaves and brush per Town regulations. Previously, college students and "handymen" were included in that regulation. But at the recommendation of Firewise, the Tree Board and the Landcare Committee, the Town Council recently excluded students and handymen from the regulation, allowing them to bag leaves and leave them at the roadside. Professionals are still required to remove leaves and brush from the residence.
Both the Tree Board and the Town Council remind residents of the importance of using leaf bags for leaves only and being careful not to capture gravel, dirt, metal and plastic objects in the bags. It is dangerous for the Town Public Works staff as well as incompatible for composting.
Here are some other Spring Clean-Up reminders:

Rake, blow and bag leaves appropriately and place bags at your driveway for pick-up.

If possible, rake, blow and/or mulch your leaves and keep them in your yard for natural composting. But they must be at an appropriate, safe distance from your home- at least 30'. Leaves are a good source of mulch and leaf mold for your gardens.

As always, keep leaves out of storm drains and the creek as much as possible.
---
Montreat College Music Festival Coming April 24

Montreat College will be sponsoring its CODA Music Festival on Saturday, April 24, 2021 from 1:00-8:00pm on Gaither Circle. There will be music performances from five live groups, activities such as Gellyball and cornhole, a BBQ food truck (maybe others) and more. The CODA music festival is a project by the Montreat College Music Business students to gain experience creating a fun family-friendly event that celebrates art and culture. For more information, CLICK HERE.
---
Town Council Meeting Next Thursday, April 8
The Montreat Town Council will meet Thursday, April 8, 2021 at 7:00pm. Given the Governor's easing of COVID restrictions, the public will be allowed to attend in person. However, due to capacity limitations, only seven people will be allowed in the meeting room in addition to Council and staff. However, as is now the custom, the meeting will be live streamed. For streaming instructions, CLICK HERE. A video recording of the meeting will be available afterward. The agenda packet is available by CLICKING HERE.
For the first time since last summer, there will be a Public Forum preceding the meeting. Public Forum comments and questions as well as comments for the Council meeting will be accepted by email (info@townofmontreat.org) until noon on Thursday. When emailing, please indicate "Public Forum Comment/Question" or "Council Meeting Comment" in the subject line.
---
Updates and Reminders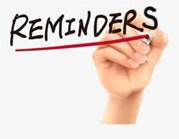 Police Chief David Arrant reminds everyone to keep car and house doors locked. Over the past several weeks, there were several incidents of an individual getting into unlocked automobiles. Although the perpetrator has been apprehended, Chief Arrant still recommends ensuring doors are locked.
The Montreat Landcare Committee will meet on Wednesday, April 7 at 9:00am via Zoom. Go to the Landcare website for streaming information.
The Planning & Zoning Commission will meet on Thursday, April 8 at 10:30am. The public is invited, with a limit of 8 persons in addition to the Commission members. The meeting will also be available by Zoom. CLICK HERE for instructions.
---
Questions?
Do you have Town-related questions you would like answered? If so, please send them to Angela Murphy at info@townofmontreat.org and we will get back to you as soon as possible.
Stay well and happy Easter.