Mayor's Summary of the March 11, 2021 Town Council Meeting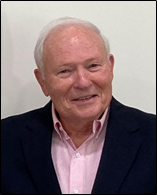 Hello fellow Montreaters,
Our Council meeting, hopefully for one of the last times, was virtual with the Council and staff in the Town Hall but citizens having to participate on Zoom. If you missed it, we recorded it and posted it to our FaceBook page. CLICK HERE to watch the recording.
Here's a summary of tonight's meeting:
I called the meeting to order with all Commissionersexcept Commissioner Fouche present. We approved the minutes of the February meeting with no changes.


In my communications, I reiterated something I mentioned last month. Council members have been receiving communiques recently asking them to take action on various subjects. The Town has a long history of transparent processes and ordinances, particularly related to planning and zoning issues. I reminded residents that the Council cannot take action on any issue unless it comes before us as an actual agenda action item based on the rules and regulations of our Town. We appreciate being informed, but I just ask everyone to please let the process play out.

I also urged everyone to stay COVID aware: get your shots, maintain social distancing, wear your masks, wash your hands. And soon, we'll be able to be together once again.


Town Administrator Alex Carmichael told us that he heard from the Land of Sky Regional Council this afternoon that the Town may be receiving a Federal payment as part of the Stimulus package the President signed earlier today. He was told that we may receive $250,000. But we are not getting too excited yet, as the amount and use stipulations must be verified.


We appreciated the staff's Administrative reports. Commissioner Lentz asked Public Works Director, Barry Creasman, why the department's fuel costs were so much lower this year than last year. The major reason was due to one of the PW staff being on light duty and being confined to working at the PW building last month. Additionally, overall use of vehicles was down for the month.


We received 16 public comments. All 16 were related to protests/objections to the proposed plans the Montreat Retreat Association has developed for construction of a lodge at the current location of the Galax House, Lord Apartments and Chestnut Lodge. All comments were read into the record and were received from: G. Wayne Drummond, Kyle Kirk, Marji Hayner, Anne Hayner, Priscilla Hayner, Kate Hayner, Jeff Richey, Robert Warner, Emmie Hay Alexander Hancock, Paige Webb, David Kirk, Jane Frith Warner, Bryant McIntyre, Irena Hayner, and Heather Williams. I thanked Angie Murphy for reading every comment aloud, which took her more than one hour. I did ask that in the future, please restrict your comments to one page that can be read in several minutes. If you are interested in hearing all comments, go to the meeting recording by CLICKING HERE.


Under Old Business, there was one information item. Public Works Director Barry Creasman gave an update on the Texas Road bank remediation project, up near the entrance to the pool. Last month, after he gave the Council a report on the contractor's suggested plan, we asked him to pursue more aesthetic designs and report back. After reconsideration, the contractor suggested a preformed block wall, sometimes called Redi-Rock or Verti-Block, that has the appearance of stone. Barry showed us several photographs of the product. We thanked him for his work and told him to proceed on this course.
Under New Business:

We approved a number of appointments to boards, committees and commissions, including:

Philip Arnold to Audit Committee

Hugh Alexander to Audit Committee

Eleanor James to Board of Adjustment

Bill Scheu to Open Space Conservation Committee

Mason Blake to Planning and Zoning Commission

Mark Spence to the Board of Adjustment

Mary Nell Todd to Open Space Conservation Committee
On behalf of the Council, I thanked each one for their willingness to serve and their spirit of volunteerism. We are so fortunate to have individuals like these seven working to make Montreat a better place.


The Council also approved a budget amendment transferring $615 from the Police budget to Public Works. The best part of this action is that the funds are to purchase two dog waste stations to be installed by staff. We will monitor their use and add additional stations in the future if they are effective. The other good news is that Alex worked with MRA on this project and they will be installing waste stations at key trail heads. I thanked resident John Hinkle for his comment several months ago urging us to take action on this challenging issue. I also did a fact check: Did you know it takes nine weeks for dog waste to decompose and break down? So please, pick up after your dog.


In Commissioner Communications, Commissioner Otto offered comments on our Comprehensive Plan. Although there is much in the 2008 Comprehensive Plan (CLICK HERE for a copy) about residents' desires for our town, it is time to go deeper in conversations with our neighbors and institutions of what we want for our Town in the future. It will take hard conversations, and we must have them.
Please stay well and safe. We're getting much closer to a return to some form of normalcy, and we're looking forward to it.
If you have any questions about this meeting summary or any topic, please write me at thelms@townofmontreat.org or call me at 828/669-3852.


Mayor Tim Helms on behalf of the Town Council