Montreat Minute for January 15, 2021
Mayor's Meeting Summary of Last Night's Town Council Meeting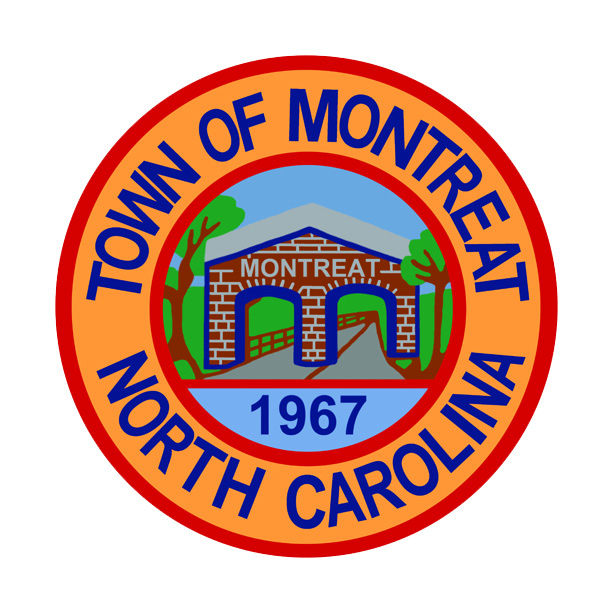 Hello Montreaters,
Our first meeting of the new year was without most staff and no members of the public due to COVID restrictions. We're looking forward to everyone having the vaccine so we can meet together again. But for tonight, we streamed the meeting. Additionally, we recorded it and posted it to our Facebook page. CLICK HERE to watch the recording.
Because there was no Public Forum, comments and questions were made a part of the Public Comments section of the Council meeting.
Here's a summary of tonight's meeting:
Please CLICK HERE to read more…
COVID-19 Update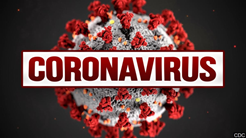 We have fielded several questions inquiring if vaccines will be administered at the Town Hall. No vaccines will be available in Montreat. Currently, the only agency administering the vaccines is the Buncombe County Health Department at their Asheville location and AB Tech.
Yesterday, the state and county announced that starting February 1, all citizens 65 and over will be eligible for the Coronavirus vaccine. However, due to a shortage of supplies, appointments are not currently available. The Health Department will notify the public when shipments are received. No information is currently available about second dose vaccines.
To stay on top of the latest information from the Health Department, sign up for automatic updates. There are two ways of doing so:

Go to the special Health Department COVID website by CLICKING HERE. On the right side of the page is a link for GET VACCINE NOTIFICATIONS, which will provide newsletter alerts. The website also provides the latest information about vaccinations.

The fastest way to receive information about vaccine appointments is to receive text alerts. To receive the text alerts, text BCALERT to 888-777 on your smart phone. Alerts will be delivered directly to your phone.

A nationwide memorial event to remember those who have lost their lives to COVID-19, organized by the National League of Cities, will occur on Tuesday, January 19, 2021. In Washington, D.C., a ceremony will feature a lighting around the Lincoln Memorial Reflecting Pool. Montreaters may be a part of the remembrance by lighting candles or putting a small light in a window, and taking time to pray, meditate or reflect.
Montreat 2020 Highlights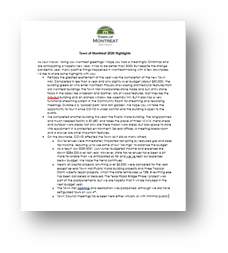 Did you receive the Mayor's Montreat 2020 Highlights letter which was mailed in late December/early January? Tim summarized key events and accomplishments last year in Montreat. If you didn't, or want to reread it, CLICK HERE. Good things happened despite the pandemic.
MLK Holiday Closing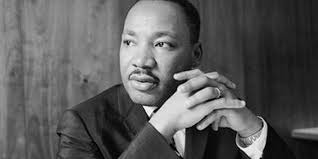 Monday, January 18, is the Martin Luther King holiday. Town offices and services will be closed. No trash pickup will occur on Monday. However, all services, including trash pickup, will resume at 8:00am on Tuesday morning.
Updates and Reminders
We are grateful to our Public Works team for their excellent response to the snow last Friday. They were plowing and treating our roads in the early hours of the morning. We are fortunate to have such a dedicated crew.
The Montreat Tree Board will meet on Tuesday, January 26, 2021 at 9:30am. The location/method of meeting will be announced at a later time.
The Montreat Landcare Committee will meet on Wednesday, February 3 at 9:00am. The location/method of meeting will be announced at a later time.
The Planning & Zoning Commission will meet on Thursday, February 4 at 10:30am. The location/method of meeting will be announced at a later time.
Questions?
Do you have Town-related questions you would like answered? If so, please send them to Angela Murphy at info@townofmontreat.org and we will get back to you as soon as possible.
Stay well and have a great weekend.