Special Meeting – Bid Opening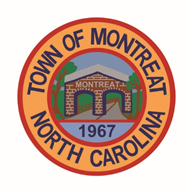 Town of Montreat
P.O. Box 423, Montreat, North Carolina 28757
Phone: (828) 669-8002 • Fax: (828) 669-3810
www.townofmontreat.org
PUBLIC NOTICE
SPECIAL MEETING
Tuesday, October 13, 2020– 11:00 a.m.
The Town Staff Montreat will hold a Special Meeting on Tuesday, October 13, 2020 at 11:00 a.m. in the Town Hall, 1210 Montreat Road, Black Mountain, NC. The purpose of this meeting will be as follows:
To open bids for Project #2020-001 Texas Road Wall/Stabilization Project
The Town of Montreat will comply with the American Disabilities Act (ADA), which prohibits discrimination on the basis of disability. Anyone needing special accommodations when attending this meeting and/or if this information is needed in alternative format because of a disability, please contact Town Clerk Angie Murphy at (828) 669-8002 or [email protected], or the North Carolina Division of Services for the Deaf and Hard of Hearing – Asheville Regional Office at (800) 681-7998 or TTY (800)-681-8035.
This meeting is open to the public.
____________________________
Angie Murphy
Town Clerk