Montreat Minute 10/02/2020
COVID-19 Update
NC moves to Phase 3.0 Today

The Governor has announced that NC will be moving into phase 3.0 of Coronavirus restrictions as of 5:00pm this afternoon. For us here in Montreat, there is not a significant impact. Mass gathering limits remain the same as in the previous Phase 2.5: 25 people indoors, 50 people outdoors. Face masks are still required for anyone above the age of five.

Beyond the gate, Phase 3.0 has a primary impact of reopening bars, theaters, and entertainment venues.

In an effort to keep the public informed, Montreat College has added a COVID-19 dashboard on their website. On the dashboard, they are tracking active and total COVID cases for both students and faculty/staff. To access the dashboard, go to www.montreat.edu and click on COVID-19 at the top of the homepage or CLICK HERE. We thank the College for keeping us informed.
---
Wanted: Volunteers for Town Hall Gardens Upkeep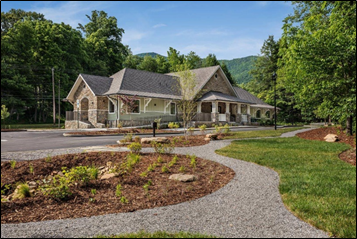 One of the great features of the new Town Hall is the landscaping around the building as well as the pocket park and rain garden. The grounds are packed with native species resplendent of our area. The plantings are growing and looking less like a new project.
In our desire to keep things looking wonderful, we would like to organize a group of volunteers to prune, weed, plant and maintain the grounds. If you are interested in being a part of this important effort, please contact Susan Holcomb at 828/231-0653 or dsholcomb@gmail.com. Susan will be having an organizational meeting, so be sure to contact her soon. We are grateful for everyone's help.
---
Town Council Meeting Next Thursday, October 8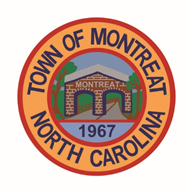 The Montreat Town Council will meet Thursday, October 8, 2020 at 7:00pm in the Town Hall Community Room. The Council meeting will be preceded by the Public Forum at 6:30. Due to COVID restrictions, only 10 will be allowed to participate in addition to the Council and staff.
The meeting and Public Forum will be live streamed. For streaming instructions, CLICK HERE. The agenda is available by CLICKING HERE.
---
Bike Lane Reminder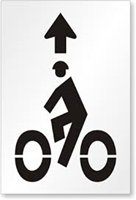 We are fortunate to have a designated bike lane on Assembly Drive to protect bikers. Although there are no regulations about only bikers using the lane, we recommend that walkers and runners use the paved walking path running from the gate to Anderson Auditorium. The lane is narrow and not wide enough for bikers and pedestrians to use together. Thanks for helping keep yourself and others safe.
---
Other Important Information
The Montreat Landcare Committee will meet Wednesday, October 7, 2020 at 9:00am. Check the Landcare website (www.montreatlandcare.org) for details.
The Planning and Zoning Commission will meet on Thursday, October 22, at 10:30am. More details to come in a future Montreat Minute.
---
Questions?
Do you have Town-related questions you would like answered? If so, please send them to Angela Murphy at info@townofmontreat.org and we will get back to you as soon as possible.
Have a safe weekend!