Last Call to be Counted!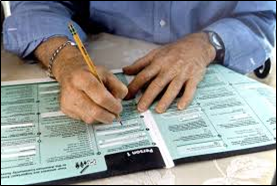 The Constitutionally mandated 2020 Census will remain available for being counted until September 30. Currently, more than 40% of all North Carolina households have not yet filled out the 2020 Census, representing more than 4 million North Carolinians not currently included in the Census. And here in Buncombe County, our specific census tract is in the bottom five of the county for response rate.
Why is it important? There are many reasons, but two primary ones are:
The census directly affects the allocation of $43.8 billion annually in federal funds to North Carolina for critical public services such as hospitals, schools, road repairs and emergency response services for the next 10 years in North Carolina. We will lose Federal funding if our population is not accurately counted.
A proper census count ensures that communities are appropriately represented in the statehouse and in Congress.
For more information on why the Census is important, CLICK HERE.
If you have not yet been counted, either by responding on your own or being counted by a Census field worker, there is still time. You can be counted online (my2020census.gov), by phone (844-330-2020), or by paper questionnaire until September 30. Completing your Census form at home reduces the need for a Census worker visit. The Census workers going door-to-door will have COVID protection (ie masks and gloves), and they will maintain social distance.
Please be counted today!
Thank You Public Works!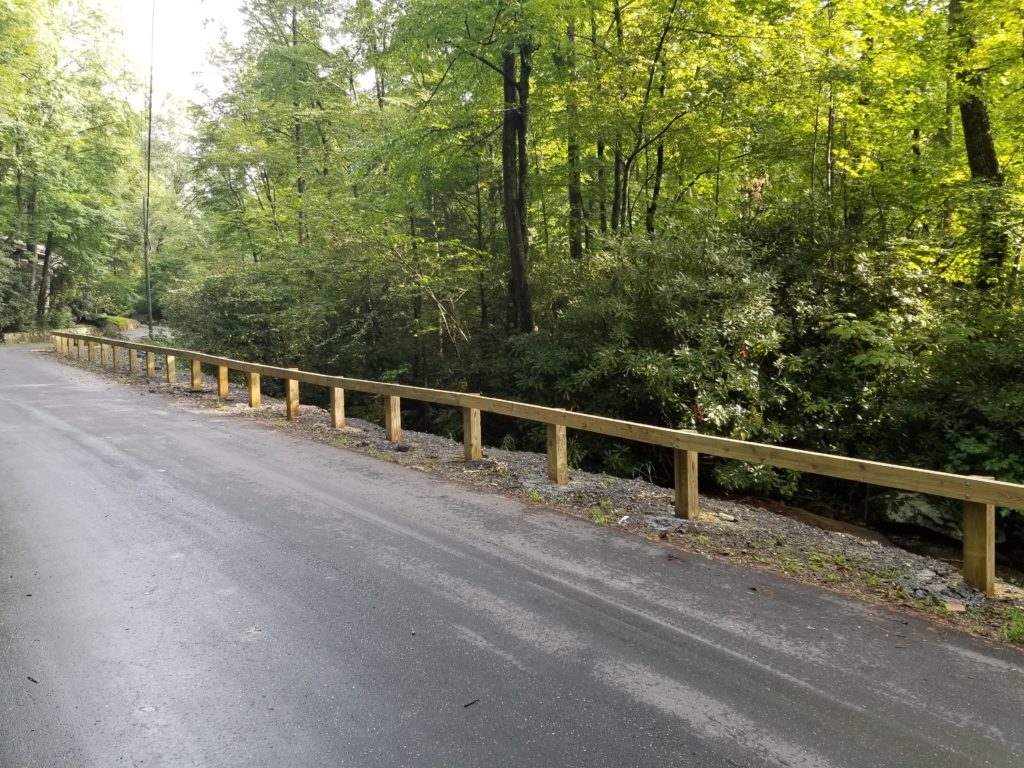 Public Works staff has been busy on the Greybeard Trail guardrail this week, and it is completed. The work was necessitated by damage done by Tropical Storm Alberto in May 2018. Now that the creek work is completed, PW staff were able to replace the guardrail. Further work will be done to control water in the area, but the guardrail is fully functional. Thank you Barry, Daniel, Jarod and Mike.
Other Important Information
The Montreat Tree Board will meet on Tuesday, September 22, 2020, at 9:30 a.m. virtually via Zoom. CLICK HERE for information on joining the virtual meeting.
The Planning & Zoning Commission will meet on Thursday, September 24, 2020, at 10:30 a.m. virtually via Zoom in its continuing effort to review Town Zoning Ordinances. Their work is nearly complete, at which time they will pass on their findings and recommendations to the Town Council for action. CLICK HERE for information on joining the virtual meeting.
The Board of Adjustment will also meet on Thursday, September 24, at 5:00 p.m. virtually via Zoom. CLICK HERE for information on joining the virtual meeting.
The Town Hall remains closed to the public. Staff are working in the building and may be reached by calling 828-669-8002. Green and blue Town trash bags are available by calling before picking up at the Town Hall. Water bills may be paid by dropping payment in the drive-by payment box adjacent to the new Town Hall driveway by the pocket park.
Questions?
Do you have Town-related questions you would like answered? If so, please send them to Angela Murphy at [email protected] and we will get back to you as soon as possible.
Stay well and have a good weekend.