Don't Forget to be Counted!
The Constitutionally mandated 2020 Census will remain available for being counted until September 30. Currently, more than 40% of all North Carolina households have not yet filled out the 2020 Census, representing more than 4 million North Carolinians not currently included in the Census. And here in Buncombe County, our specific census tract is in the bottom five of the county for response rate.
Why is it important? There are many reasons, but two primary ones are:
The census directly affects the allocation of $43.8 billion annually in federal funds to North Carolina for critical public services such as hospitals, schools, road repairs and emergency response services for the next 10 years in North Carolina. We will lose Federal funding if our population is not accurately counted.
A proper census count ensures that communities are appropriately represented in the statehouse and in Congress.
For more information on why the Census is important, CLICK HERE.
If you have not yet been counted, either by responding on your own or being counted by a Census field worker, there is still time. You can be counted online (my2020census.gov), by phone (844-330-2020), or by paper questionnaire until September 30. Completing your Census form at home reduces the need for a Census worker visit. The Census workers going door-to-door will have COVID protection (ie masks and gloves), and they will maintain social distance.
Please be counted today!
Meet Bill Creasman, Public Works Utility Maintenance Worker
Each month we feature a Montreat Town staff member or Town Council member. This month we are featuring Town staff member Bill Creasman.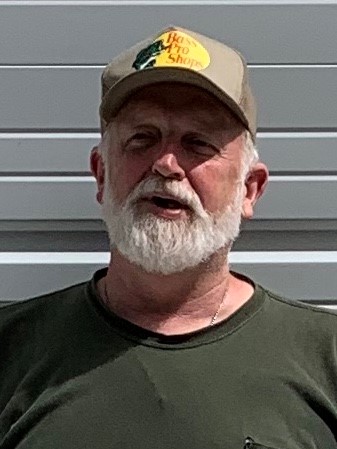 If it weren't for Bill, Montreat would be awash in trash, limbs and leaves. Weekly, Bill quietly but effectively leads the effort in collecting residents' refuse, bagged leaves and limbs and branches, a service he has been providing Montreaters since 2007.
Bill is a native Western North Carolinian, raised in the Azalea section of Asheville and a graduate of Owen High School. After working as a welder in a steel mill and a truck/auto mechanic for a number of years. Bill learned of the sanitation worker job at Montreat from his nephew, Barry Creasman. Bill applied, was awarded the job, and has been taking care of us for 14 years. Unfortunately for us, he will be retiring next year.
What has changed in 14 years? "Well, there are more people," Bill answered. "There are more year rounders. It's good for the town to grow, as long as not too much. We don't want to lose the small town feel of Montreat." One of the things Bill likes most about his job is the people. "I love working with the other Public Works guys," Bill said. "We're like a big family and take care of each other. If I need something, they are there for me. We all look out for one another." Bill also enjoys his interactions with the residents. He likes driving around and knowing almost everyone, either by name or face. "I learn a lot listening to residents' tales and stories."
Being responsible for sanitation pickup for 14 years has brought some memorable moments. "I'll never forget the time I lifted the top off a can and a racoon jumped out at me," Bill quipped. "He was as eager to get out as I was to get away! Then there was the time a bear got caught in a container. As he climbed in, the door closed and latched and locked him in. It took two people to attach a rope with a hook on the latch and step back far enough to safely pull the latch open and allow the bear to get out of the container." Then, there are the frequent smaller varmints like squirrels and snakes Bill finds in trash containers. Although smaller than racoons and bears, they nonetheless create big surprises! Bill offered, "They can make a grown man scream."
Bill has been with his wife for 22 years. He has a step daughter and a 17 year old grandson, Tyler, who is Bill's hunting and fishing partner. They hunt rabbit and deer together and fish for trout. "I taught Tyler how to shoot and he's almost as good a shot now as me."
Asked about his retirement, Bill said, "I'm looking forward to retiring in May of 2021. We'll do some traveling, spend more time with family and I'll start remodeling the house," which is something he is not necessarily looking forward to!
We will all miss Bill when he retires and the very special way he takes care of Montreaters.
Questions or Comments?
Do you have Town-related questions you would like answered? If so, please send them to Angela Murphy at info@townofmontreat.org and we will get back to you as soon as possible.
Stay well and have a good weekend.