COVID-19 Update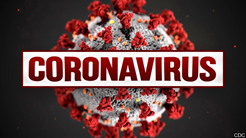 A reminder that COVID-19 restrictions are still in effect here in Montreat. Particularly, the staff and Town Council urge residents and guests to social distance and wear masks when social distancing is not possible. Given the open environment here, it is easy to forget to social distance and wear masks when gathering outdoors in groups. Please do so.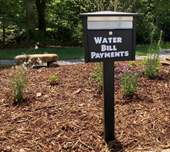 The Town Hall remains closed to the public. Staff are working in the building and may be reached by calling 828-669-8002. Green and blue Town trash bags are available by calling before picking up at the Town Hall. Water bills may be paid by dropping payment in the drive-by payment box adjacent to the new Town Hall driveway by the pocket park.
Last Chance for Cottager Directories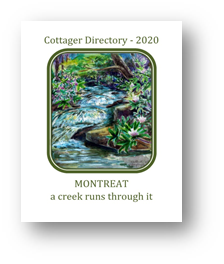 Cottager directories will be offered for the final week at the Montreat Post Office from 9:30 to noon on Wednesday, Thursday, and Friday, July 29-31. Directories are $25.00 a copy. A check made payable to Montreat Cottagers' Inc. or exact change will be appreciated. Sorry, no credit cards. Social distancing, wearing masks, using hand sanitizer and other precautions will be employed as prescribed by the governor. Follow the signs.
If you are unable to order in person, send an order to:
Montreat Cottagers', Inc
PO Box 111
Montreat, NC 28757
ATTN: Directory Committee
Include the number of copies you would like; whether or not you will be able to pick-up your order in person or need to have it shipped; and a check in the exact amount. If your order is to be shipped, please include your address and phone number.
Also Available: By popular demand, the directory cover image has been reproduced on tee-shirts, sweatshirts and aprons! Tee-shirts are available in short sleeve ($25.00) and long sleeve ($30.00) styles; sweatshirts are $40.00; and aprons are $30.00. Some aprons are available now; all other items need to be pre-ordered and will be available the first week of August. Shipping is available at additional cost. Stop by the PO to see samples and place your order!
Many thanks to the Directory team for their hard work. The team includes Beth Barker, Meredith Greene, Laurie Morgan, Grace Nichols and Ann Vinson. Well done!
Grace Period for Water Shut-Offs Set to End
To provide help to Montreaters suffering from COVID-related losses, Mayor Tim Helms suspended the shutting off of water customers for nonpayment in March. Through executive orders 124 and 142, Governor Cooper similarly banned utility shut-offs statewide. Those orders are set to expire at the end of July.
Beginning July 30th, 2020, Montreat water customers will be notified if they are sixty days past due on their water bills. A second letter will be sent if the customer is more than ninety days past due, notifying them that their service will be shut off in fifteen days unless payment is received.
Any Montreater who is behind on water bills is encouraged to contact the Town Administrator (828-669-8002, x5) in order to work out a payment plan and avoid water shut offs.
Planning and Zoning Meeting Tuesday, July 28
The Planning & Zoning Commission will meet Tuesday, July 28 at 10:30am via Zoom. The Commission is winding up their year long review of the Town's Zoning Ordinances. The Agenda is available by CLICKING HERE. Instructions to join the meeting are available by CLICKING HERE.
The Town Council is extremely grateful to the P&Z Commission for their steadfast work in reviewing and recommending changes on the Ordinances.
Meet Alex Carmichael, Montreat Town Administrator
Each month we feature a Montreat staff member or Board of Commission member. This month we are featuring Town Administrator Alex Carmichael.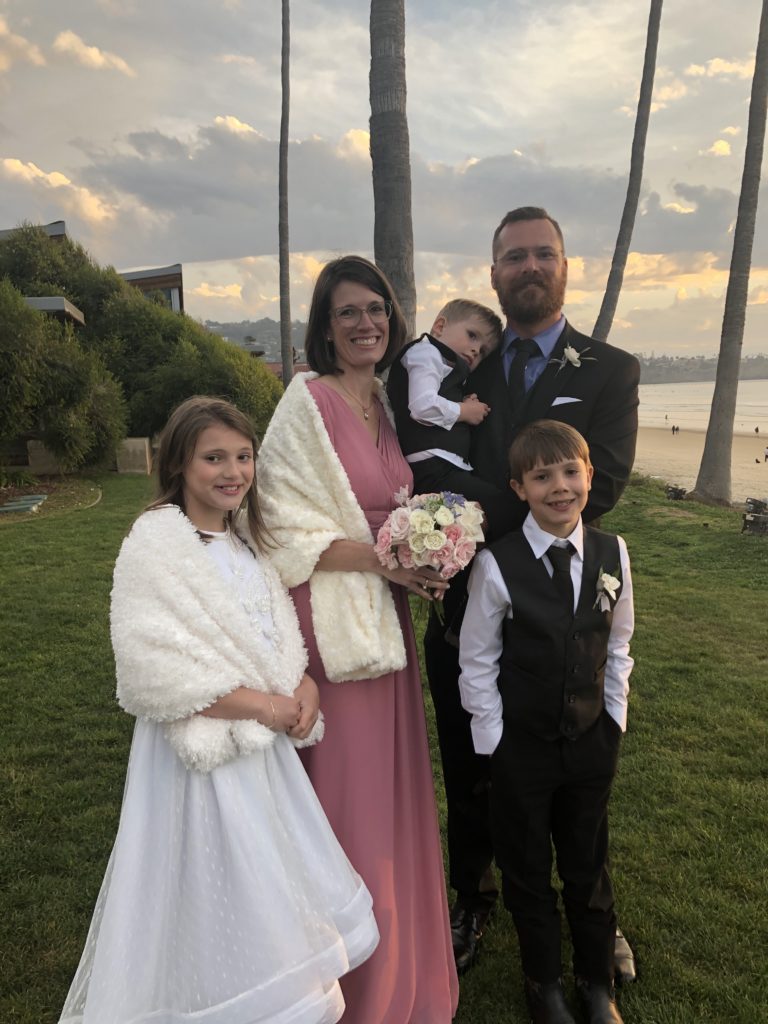 When Alex Carmichael came to Montreat conferences in the 90's with his Chattanooga church youth group, little did he know that one day he would be the Town Administrator of our hamlet.
Born in Fairfax, VA, Alex moved with his family to Atlanta, Lake City (FL) then Chattanooga where he finished high school. From Chattanooga, he enrolled at King College in Bristol, TN, then transferred to ETSU in Johnson City to be able to major in political science. But, he stayed at King College long enough to meet a "California girl", Loren, from San Diego. Alex got to know the 25 mile route between Johnson City and Bristol extremely well during their courtship. Love could not keep them apart. So, after Loren graduated, she and Alex married. They moved to Boone after Alex's graduation, where Alex eventually enrolled in App State's graduate program in Political Science. Loren, whose love for children drew her to teaching, began teaching elementary school. They moved to Lenoir, TN, where Loren continued to teach while Alex finished his graduate studies. During Alex's studies and after a three month internship, he realized his passion was not political science, but public administration. He changed his educational focus, which has ended up being a blessing for Montreat.
They left Lenoir in 2012 to move to Asheville, along with their 2 year old daughter, Nora and newborn son, Asher. Alex had accepted a position with the City of Asheville as a Special Projects Coordinator in the Parks Department. Several months later, he was offered a job in the City Manager's Office as an Executive Assistant and later a coordinator of legislative affairs at the state level. He particularly enjoyed seeing how the wheels of government moved (or didn't move!). In 2016, two life changing events took place: his third child, Abraham, was born and he had the opportunity to interview for the Montreat Town Administrator position.
Alex was excited about the Montreat opportunity. "I liked the small town orientation, more so than Asheville," Alex commented. "I knew about Montreat through my experience as a conferee when I lived in Chattanooga. I didn't think I had much of a chance for the job because there were others with more experience. But I really wanted it." The Town Council obviously saw Alex's passion and potential and offered him the job, which he began in February 2017.
What does he like about the job? He responded, "I like the people. Even though I'm an introvert, I really like the relationships. The job allows me to have one on one relationships with staff, the Council and the citizens." He went on to say, "I like knowing the issues I work on directly impact the people of Montreat. I can positively impact the residents."
What does Alex do when he is not doing his 24/7 job? "I love backpacking and camping. My mother would drop me off in the woods when I was in middle school and pick me up the next day." What trust! "I began backpacking in high school. I was 14 on my first backpacking trip. We went to North Georgia and it was beautiful. But I fell off a waterfall and fractured my knee cap, had a concussion and got a number of abrasions. Quite a first time experience!" But undaunted, he continued. In fact, he met Loren in the King College Backpacking Club. They have continued to backpack ever since, and soon plan do to take their three children. Alex has section hiked more than 400 miles of the Appalachian trail. "It's getting harder as I get older, especially with all the elevation changes," he quipped. On the home front, Alex enjoys their "homestead" in Weaverville. They raise chickens, even turkeys at one time. But gardening is a real passion. "Loren grows flowers and I grow vegetables," Alex said. "I find a real peace and relaxation from pulling weeds! I grow a lot of peppers, then can them. It's fun to give gifts from my own yard." Church is also a big part of the Carmichael's life.
When asked about how he likes the new Town Hall, he said, "It's clean, beautiful, and size appropriate, calming. It reflects the community in a way that draws from the history of old Montreat. I'm grateful to the people of Montreat for making it possible."
Final comments from Alex: "It's a joy to work here. Montreat isn't like other communities—it has a sense of purpose other places don't. I'm honored to be a part of it. It's also great to watch my children play on the same rocks as I did when I came here as a youth." We are glad you are here also, Alex.
Questions?
Do you have Town-related questions you would like answered? If so, please send them to Angela Murphy at info@townofmontreat.org and we will get back to you as soon as possible.
Have a great Montreat weekend!