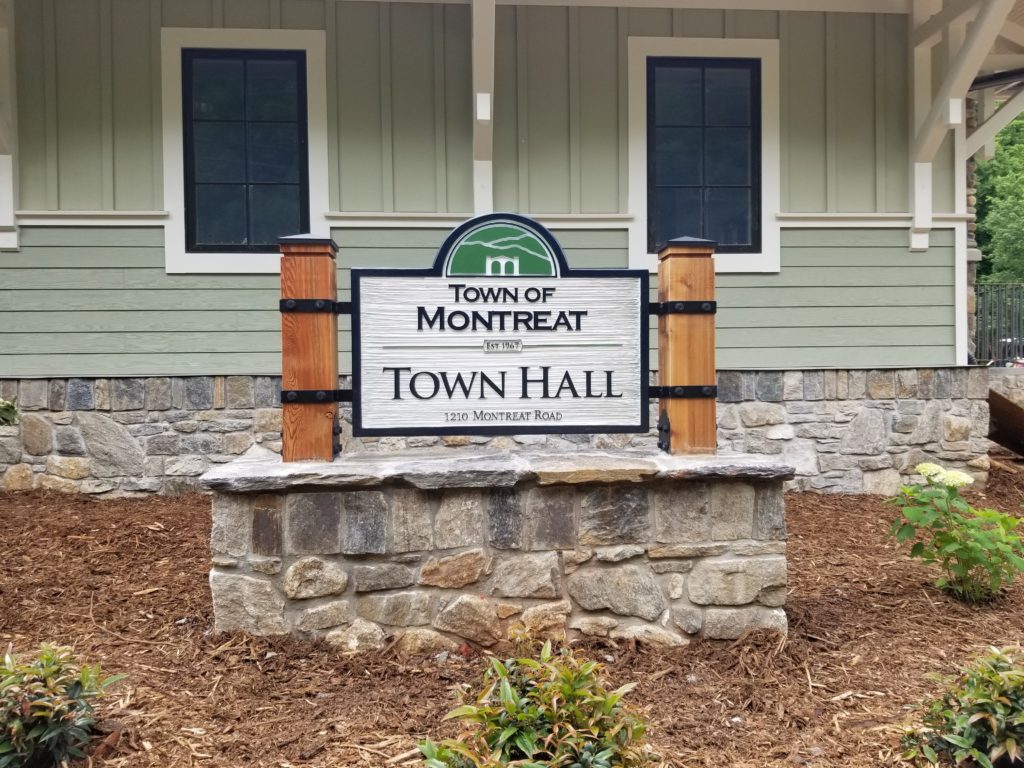 COVID-19 Update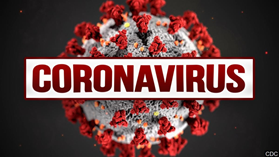 Given the expected increase in visitors and activity here, the Montreat Town Commissioners have prepared a letter for all residents, full and part-time. The letter outlines pertinent information for residents and guests about COVID-19 regulations in place at Montreat. Signs have been posted at the gate informing everyone that COVID-19 regulations are in force at Montreat. Please share this information with your family and guests. CLICK HERE for a copy of the letter.
Town Hall Open House Tour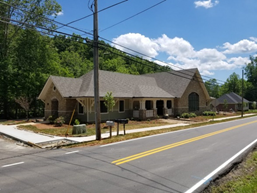 Every day we get closer to the completion of our new Town Hall. The interior is complete and the exterior is nearing completion. The team had a "punch list" walk through for the exterior earlier this week, and it looks like things are on schedule to take possession by the end of June.
To celebrate this special occasion, there will be a Town Hall Open House tour for everyone to visit the new building. Self guided tours will be available from 10:00am to 1:00pm, with a flag raising ceremony at 9:45. Due to pandemic regulations, social distancing precautions will be taken with a proscribed tour route, adequate distance between visitors, and required masks. We will provide a tour route map with details about the building and its furnishings. Town Commissioners will provide commentary throughout the building and park. Tours will include the interior and the exterior pocket park and rain garden. Dedication ceremonies are being delayed pending easing of COVID-19 gathering restrictions. Come and see your new Town Hall!
We Need Your Photos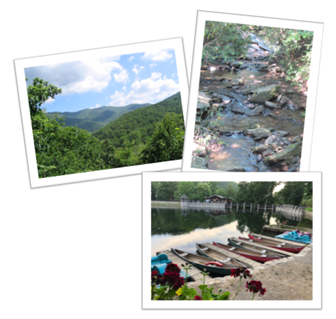 We are preparing a special Montreat photo presentation for the new Town Hall and we need your help! We need your photos. We will have two special presentations on the video screens. One will be Montreat scenes like the ones above. The other will be Montreat activities, like rock hopping, Fourth of July parade, square dancing, and any other typical "Montreat" activities.
We have received many wonderful photos. If you haven't sent yours, please send them to info@townofmontreat.org. By sending your photos, you are giving us permission to use them in a slide presentation for the new Town Hall.
So, dig into your photo files and send us some of your favorite Montreat scenes as well as Montreat activities. We need them by July1, so start sending them today!
Other Important Information
The Planning & Zoning Commission meeting scheduled for June 23rd has been canceled. Beginning on the 30th the Commission will be meeting every Tuesday for the foreseeable future virtually via Zoom. The Commission is intent upon completing its review of and recommendations for Town ordinances in the coming weeks.
Just a reminder that due to cancellation of June conferences and the expected decrease in rentals and other programming, there will be no Friday sanitation pickup. If it appears that we need to go back to two days per week, we will make it happen. Pick up will remain on Mondays as usual.
Another reminder: mark your calendars for the Bulk Items/White Goods curbside pick up on Tuesday, July 7th. There will be another pick up day in October.
Questions?
Do you have Town-related questions you would like answered? If so, please send them to Angela Murphy at info@townofmontreat.org and we will get back to you as soon as possible.
Have a safe weekend and stay well.