Special Montreat Minute 4/7/2020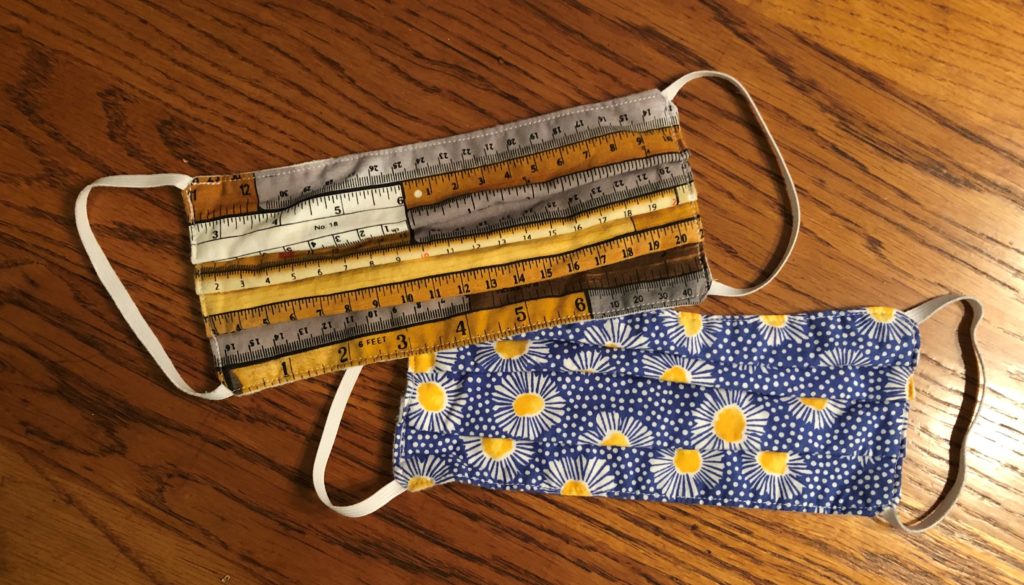 Do You Need a (Free) Cloth Facemask?
In the developing news of the Coronavirus, authorities have changed their position on wearing masks in public and now recommend it. As a result, three benevolent and talented Montreat residents are making cloth facemasks for other Montreat residents.
Jacqueline Clark, Lila Ray and Kitty Fouche have put their sewing skills to work to help their fellow Montreaters. They are making masks for any resident who is in need of one.
To receive your free facemask, email info@townofmontreat.org and provide the following information:
Number of masks you are requesting
Your name (and name of the other parties if you are requesting more than one)
Your email address and phone number
Your gender(s) (because of the fabric designs)
If a child, please indicate for sizing purposes
You will be contacted when your mask(s) is/are ready with instructions for pick up at the Montreat gate parking area. Make sure to wash it first, and after every time you are in public.
Please note: although there are many needs for masks, this initial offer is for Montreat residents only. They hope they will be able to provide masks for friends and others who are not Montreat residents in the future.
One request: although they have adequate supplies of fabric, they are in need of elastic. If you have any, please contact Kitty or Jacqueline.
We're grateful to Jacqueline, Lila and Kitty for their special offer and generosity in helping all of us through the COVID-19 crisis. Stay well.