Montreat Minute for August 16, 2019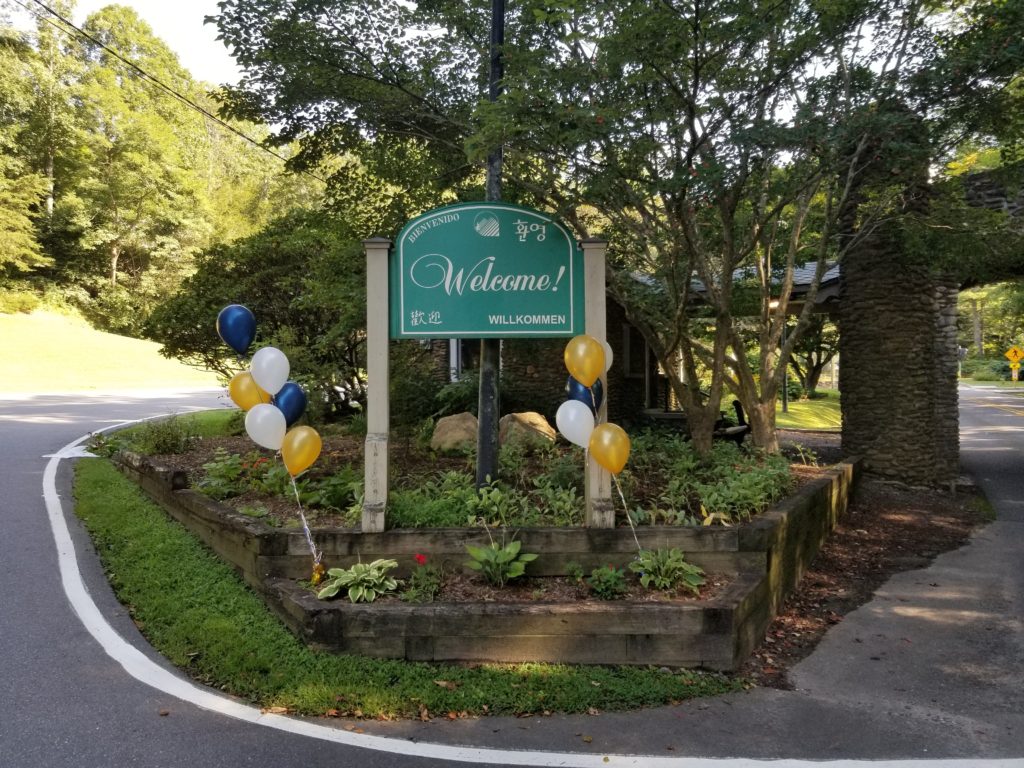 Welcome (Back) Montreat College Students!
You're likely to see much activity on the Montreat College campus starting today. New student move in and orientation happens today. Returning students will be back on campus on Monday, with classes beginning on the 21st. As mentioned in last week's Montreat Minute, the College is setting yet another enrollment record this year, expecting a 10% increase over last year.
Welcome the new and returning students, who help make Montreat the unique place that it is.
Rain Garden Workshop
The Town of Black Mountain is offering a one-day Rain Garden Workshop on Saturday, September 21 at the Carver Community Center in Black Mountain. The workshop, led by experienced installers from NC State University – Cooperative Extension, will familiarize participants with the installation and maintenance of different kinds of stormwater rain gardens.
By attending, you will:
Understand why stormwater needs to be managed
Understand the principles of rain garden location, construction and maintenance
Learn how to properly design and size rain gardens
Be able to select appropriate vegetation
Design, build and plant a small rain garden
Be eligible to take a test at the conclusion of the training to be certified in rain garden design and installation
To learn more about the workshop and to register, CLICK HERE
Track Trails 10th Anniversary
As you probably know, Montreat is fortunate to have a nationally recognized Track Trails program, sponsored by the Montreat Landcare Committee. The Track Trails program was started in 2009 and offered by the Kids in Parks national organization.
Come out with your children and grandchildren and participate in Montreat's Track Trails program, featuring a series of self-guided activities. The program turns visits into fun and exciting outdoor experiences. Start at the Track Trail kiosk near the ranger station by the Moore Center. Enjoy the wonderful opportunities Montreat's outdoors has to offer!
Town Hall Update
There is much excitement in the Town as we watch the new Town Hall construction process. The foundation blocks have been laid and workers have been busy this week backfilling inside the foundation walls. Next week will bring electrical rough in and preparation for the slab to be poured for the floor. The project is on schedule for a mid-2020 completion date.
We are very thankful for our owner's representative, Rick Giles, who on our behalf is overseeing the project and making sure things are proceeding as planned. Rick and his wife, Sally, have a house on Kentucky. Rick owns a construction business. So, he is extremely qualified to lead this effort for our Town.
Sanitation Pickup
Just a reminder that Friday sanitation pick ups will conclude for the season on August 30. Monday pick ups will continue as always. Special Town trash and recycle bags are available at the Town Services building for $1.00 a piece, and may be dropped off 8:00am to 5:00pm Monday through Friday outside the Town Services offices.
That's it for now. Have a great weekend!