Montreat Minute 5/31/2019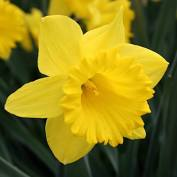 Town Hall Groundbreaking
As announced last week, Tuesday, June 11 marks a very special day in the life of Montreat. We will have the groundbreaking for the new Town Hall. Come to the site of the new Town Hall at 10:00am for the special event. Meet the architect, builder and landscape architect. Review the building and landscape design drawings. Indulge in refreshments. Simply come to celebrate. But bring your own lawn chair if you desire to sit. See you then!
Summertime Welcome Reception
The Town Council invites everyone to a "Welcome to a Montreat Summer" reception in the Walkup Building on June 13 at 6:00pm. prior to the Public Forum and Town Council meeting. Come for refreshments and greet old Montreat friends and meet new ones. Then stay for the Public Forum and Town Council meeting.
Caution: Men at Work Please be aware of roadwork and culvert repair over the next few days. Upper Kentucky at Salem is closed for repair work until Tuesday, June 4. Then, Wyck Road will be closed Wednesday through Friday, June 5 to 7. Besides Graybeard Trail, these are the last of the major road and culvert repairs caused by Tropical Storm Alberto a year ago. Many thanks to our Public Works crew for their fine efforts. Additionally, main roads (Assembly, lower Kentucky, Community Drive, Assembly Circle) will be restriped over the next few days along with nine pedestrian crossing lanes. Please be careful of workers and barriers.
Reminder about Water/Sewer Billing Cycle Changes
As mentioned earlier in May, the Town is changing the water/sewer billing cycle to better align with other financial systems. Instead of meters being read on the first of each month, they will now be read on the 10th. Bills will be mailed on the 15th of the month and payments will be due the 28th of each month. If you pay your water/sewer bill by draft, you do not need to do anything. Angie will take care of it automatically. You will still have the same length of time to pay your bill. Call us if you have any questions: 828/669-8002. Thank you for your flexibility.
Have a great weekend!