Don't forget!!! You are invited to the 2023 Community State Legislative Update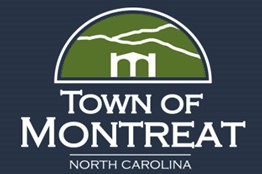 You are invited to the
2023 Community State Legislative Update
Thursday, October 19th, at 4:30 pm
Montreat Town Hall
featuring
Our District Representative Eric Ager
The Town of Montreat is hosting the 2023 Community State Legislative Update to give residents of Montreat the opportunity to learn and ask questions about what has taken place during this year's North Carolina General Assembly session, including the recently passed state budget. Representative Eric Ager represents House District 114, which includes Montreat. Representative Ager will provide the update, summarizing some of the major legislation adopted by the General Assembly during the 2023 state legislative session. He will also share his observations and thoughts about the legislative session. Representative Ager will be available to answer questions from Montreat residents at the conclusion of his presentation. A brief reception will take place from 4:30 to 4:45, at which light refreshments will be served. Representative Ager will begin his remarks at 4:45. Please make plans to attend this event.
About Representative Eric Ager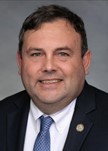 Eric Ager grew up on a working family farm in Fairview–the same farm he works today. Eric earned a commission as an Ensign in the U.S. Navy in 1996 following graduation from the U.S. Naval Academy in Annapolis, MD. For 25 years, Eric Ager served our country as a Naval Aviator (pilot) and Foreign Area Officer (expert in political-military operations). Eric and his wife Rachel have four children. The family was stationed in Guam, Turkey, Germany, Norfolk, VA, Washington, DC, and Monterey, CA. During his career, Eric deployed numerous times to the Middle East, the Pacific, and Europe. In the final years of his career, he served as a military attaché in Turkey and worked with the Ukrainian Ministry of Defense to help transform their military organization and develop their military security strategy. In 2021, Eric retired from the Navy as a Commander and returned to Buncombe County. He was elected to represent District 114 in the North Carolina General Assembly in 2022 and has focused on agriculture, environmental, and healthcare issues during his time in the North Carolina House of Representatives.