Montreat Minute 07/01/2022
Montreat Minute for July 1, 2022
Don't Forget the July 4th Gate Race!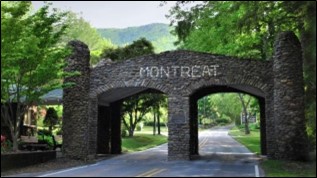 The gate race is a 5K race beginning and ending, of course, at the Montreat gate. The mayor will start the race at 7:00am, with the runners taking off on Assembly Drive up to West Virginia Terrace, connecting to Virginia and returning to the gate finish line. The route will be clearly marked.
"We're excited to bring the Gate Race back to Montreat", stated Town Commissioner Kent Otto, co-organizer of the event along with resident Matt Ashley. "As usual, this is a no frills race- no medals, no t-shirts, no registration. Just show up for good fellowship. It's a fun way to kick-off the 4th of July holiday."
---
4th of July Barbeque Also Making a Comeback

No Montreat 4th of July is complete without enjoying some tasty southern barbeque with family and friends! Plan to chow down on the annual Montreat Cottagers' 4th of July barbeque picnic lunches immediately following the July 4th Parade and flag raising. Pick up your meals at the front entrance of the Walkup building.
Treat yourself to your choice of barbeque pork or chicken sandwich, baked beans, cole slaw, a delicious dessert bar, a bag of chips and bottled water. Tickets for these mouthwatering, all-American meals, prepared by Red Radish and Little Sprout Carryout of Black Mountain, are only $15.00.
Tickets are available today and Saturday July 2nd during business hours at the Montreat Store and Red Radish and from 9:00 to 12:00 pm at the Montreat Post Office. Tickets must be purchased by cash or check made payable to Montreat Cottagers, Inc.
---
4th of July Book Sale Also Returns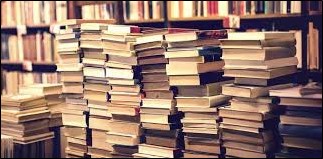 Montreat College's L. Nelson Bell Library will again be hosting a July 4th Book Sale open to the public. The book sale will be held on the porch of the library from 11am-3pm on Monday, July 4, and all are invited to come see the wide selection available. For more information, please email reference@montreat.edu.
---
Texas Road Bridge Gets a Face Lift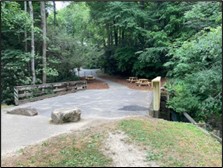 Have you noticed the recent beautification of the Texas Road Pedestrian Bridge? The Public Works team spent several days removing trees, mulching, building a new handrail and for a real treat, adding three picnic tables! Barry Creasman, Public Works Director, is working with engineers to determine the best way to restore the structural portion of the bridge, with phase two in the future to include an aesthetic component. In the meantime, enjoy our lovely pedestrian bridge. No automobile, motorcycle, ATV, golf cart or other motorized vehicles allowed. And, thank Barry, Daniel, Drew, Jarod and Michael when you see them!
---
Did You Know?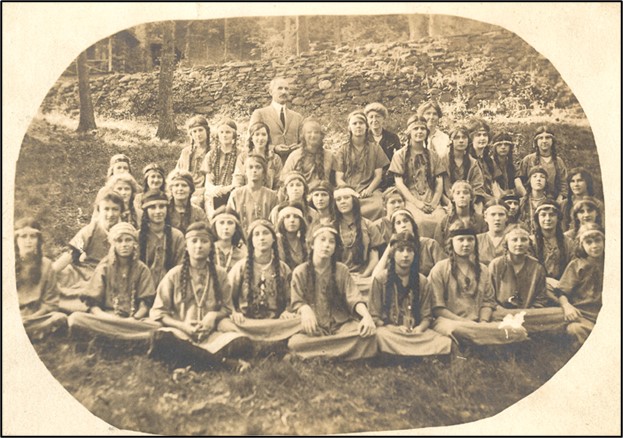 By 1911 Montreat boasted a total of 110 homes, some of which belonged to permanent residents but all of which were filled in the summer. Hotel Montreat, the Alba Hotel, and various boarding houses accommodated the summer conference attendees. Programming for adults was plentiful, but what about the children? As early as 1910, and probably earlier, MRA offered some supervised activities.
By 1914, these activities had become organized into the Camp Fire Girls, the Montreat Athletic Club for the boys, and a kindergarten "for the little folks." Five "trained leaders" (school teachers who were out for the summer) had charge of not only "the religious exercises but also of their outdoor amusements and recreations." Hiking, crafts, singing and storytelling, playing ball, and swimming in Lake Montreat (no, it wasn't Lake Susan just yet) filled their days. The previous year MRA had built a grandstand and club room for the boys at the athletic field. In 1916 the Girls' Club building opened to provide housing for the female leaders and a large open room for use on rainy days and for Sunday school. In 1925 the Boys' Club building was erected.
In continuous operation since its inception and evolving with the times, the Montreat Club Program has been a touchstone for tens of thousands of young people who have made their way through the Gate
Thanks to the Presbyterian Heritage Center, expecially Nancy Midgette, for this glimpse from the past. Stop by the PHC for additional Montreat history and so much more. And, have you seen this photo before or have more like it? Let Nancy know at midgette@elon.edu.
---
Updates and Reminders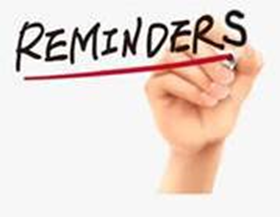 Just a reminder that the Town Offices will be closed on Monday, July 4th in observance of Independence Day. Trash pickup will be delayed until Tuesday. Of course, the Montreat Police will be working as well as other Public Works staff to facilitate the activity traffic.
Get ready for Bulk Pickup on Wednesday, July 6th. Place bulk items on your curbside by 8:00am. This is a very special and unique service provided by the Town, so take advantage of it. See the Town Calendar for restricted items.
With more visitors coming to Montreat this summer, please remember several important facts about sanitation pick up:

No matter your location, please have your trash out by 8:00am on pick up day

Please tie trash bags to facilitate removal by the sanitation team

If you have cardboard boxes or other cardboard, please break down the boxes and lay all cardboard together

Support our Montreat Post Office by buying stamps. Our Post Office is very dependent upon income from stamps and package postage. Even if you are not a full time resident, please buy your stamps from the Montreat Post Office. We don't want our Post Office to go away due to lack of business.
---
Questions?
Do you have Town-related questions you would like answered? If so, please send them to Angela Murphy at info@townofmontreat.org and we will get back to you as soon as possible.
Have a fun and safe 4th of July!