Montreat Minute 09/25/2020
COVID-19 Update
Just a reminder that we are in Phase 2.5 of easing Coronavirus restrictions in North Carolina. The major impacts here in Montreat are as follows:

Mass gatherings indoors have been increased from 10 to 25 persons. Masks and social distancing are still in effect.

Mass gatherings outdoors are now at 50 persons. Likewise, masks and social distancing are still in effect.

Playgrounds will now be open subject to masks, social distancing and local restrictions

In an effort to keep the public informed, Montreat College has added a COVID-19 dashboard on their website. On the dashboard, they are tracking active and total COVID cases for both students and faculty/staff. To access the dashboard, go to www.montreat.edu and click on COVID-19 at the top of the homepage or CLICK HERE. We thank the College for keeping us informed.
---
Thank You, Public Works Department!
As featured in a previous Montreat Minute, the new Public Works (PW) building is complete and the PW staff has moved in. Because Montreaters are so grateful for the hard work the PW staff does, they felt doing something to say "thank you" was in order. The new PW building was the perfect opportunity to tangibly show appreciation. Individual gifts were made and after talking with PW Director Barry Creasman about what was needed for the new building, a new refrigerator and range were purchased. They were delivered on Tuesday, with appreciative PW staff looking on. Because additional funds still remain, other opportunities are being discussed with Barry. If you would like to make a gift, contact Jacqueline Clark at 828/669-5460. Clearly, Montreaters appreciate the work of the Public Works staff and we appreciate Montreaters' appreciation!
---
Planning and Zoning (P&Z) Commission Update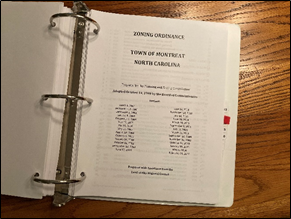 In the spring of 2019, the Town Council asked the P&Z Commission to begin reviewing the Montreat Town Zoning Ordinances and to recommend to the Council any updates and/or changes they feel would be beneficial to the residents of Montreat. After many hours of meetings, including twice monthly meetings for the past six months, the Commission completed its review yesterday of the nearly 100 pages of Zoning ordinances. After review of the recommendations by the Town attorney, their report will be sent to the Town Council for consideration. The Council will take action on the recommendations after public hearings are held.
We are extremely grateful to the P&Z Commission for their dedication and hard work. Members include Bill Scheu, Chairman, Mason Blake, Wade Burns, Allen Crawford, Dan Dean, David Holcomb, Bill Roberts and Sally Stansill. If you see these dedicated people around Town, thank them for their herculean efforts.
---
Board of Adjustment Meeting Summary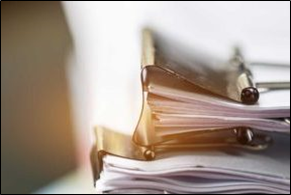 The Montreat Board of Adjustment met yesterday for the first time since last fall. Board Chair Mark Spence welcomed the newest member, Bill Solomon, to the Board. There were two items on the docket:
The meeting was live streamed, as will be future meetings. Watch the Montreat Minute and the Town website for future meeting announcements and streaming information.
---
Meet Jane Alexander, Montreat Town Commissioner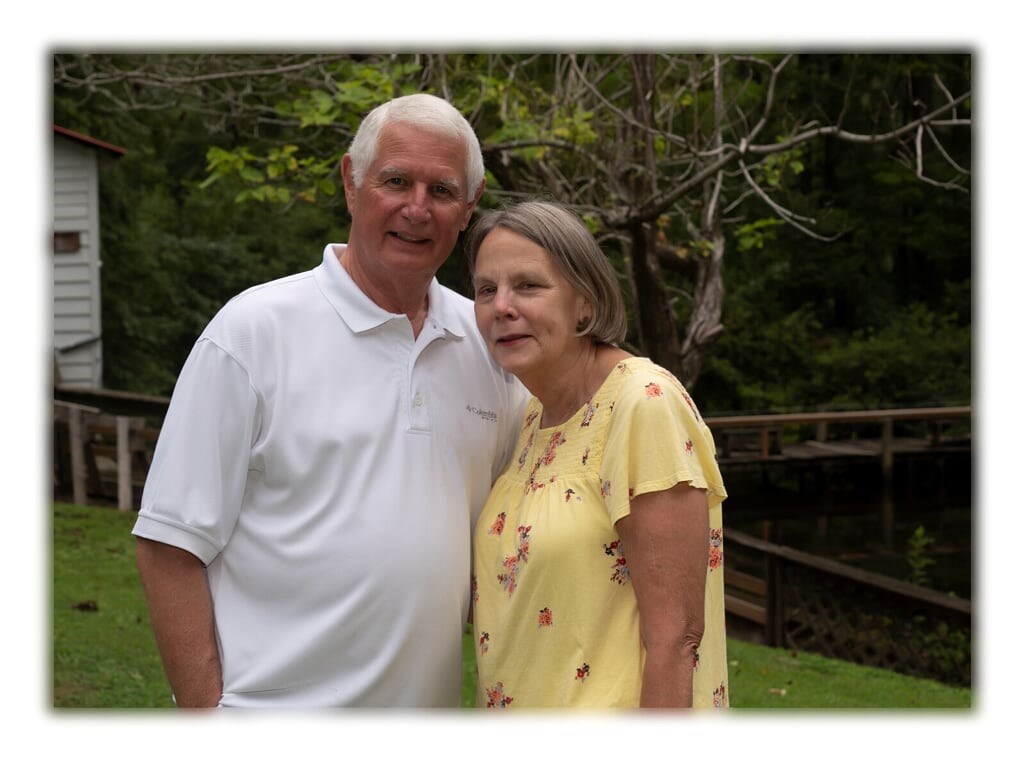 Each month we feature a Montreat Town staff member or Town Council member. This month we are featuring Town Commissioner Jane Alexander.
Jane and Hugh Alexander moved around a great deal after they were married, but the one constant, no matter where they were, was Montreat. It was, and is, the place they could count on, a place of familiar comfort. But, there would be many adventures between the late 60's when Jane first came to Montreat and 2016 when they moved here permanently.
Jane was born in Newark, Ohio, but didn't stay long because her father was transferred to Richmond, VA, almost immediately after her birth. In fact, she moved around many more times through Virginia, and North Carolina due to her father's corporate moves. After graduating from high school in Greensboro, she enrolled at East Carolina University in Greenville, NC, where she met a dashing business major, Hugh Alexander. They were married in their junior year and earned their degrees in 1969. Jane graduated with a degree in Speech Pathology, worked for a year, then pursued her masters in Speech Pathology. In the meantime, Hugh was climbing the banking ladder, necessitating moves to gain greater experience. It was no problem for Jane, she was used to packing and moving!
They landed in North Central Florida where they raised their two children, Quincy and Andrea. Jane shifted careers by obtaining a second masters in elementary education, which she used in teaching second grade in a small country school for 13 years. Actually, due to the size of the school, she had combined classes, sometimes teaching first and third grades as well as second all in the same classroom! Despite the challenges, she loved teaching in the small school setting.
Meanwhile, Hugh's banking career continued, and they eventually returned to Greenville, NC to be closer to family. Jane retired in 2013 from the busy Speech and Language Pathology practice she had started and Hugh retired the following year. So, where to now? Hugh had been coming to Montreat with his family since the early 50's, staying at the family home, The Barnloft, on Texas Road. Despite many years living on or near the coast, their love of the mountains, Montreat in particular, making the decision to become permanent Montreat residents was an easy one.
It didn't take long for Jane to become involved in the community. She was elected to the Session and became Clerk of Session of her church, volunteered with the Montreat Book Club as well as Cottagers and in September 2019, was appointed by the Town Council as a Commissioner, filling the unexpired term vacated by Bill Gilliland. Her term concludes in December, but she is running for the uncontested seat in the November election. As she talked about her Town Council experience, Jane stated, "It's been extremely exciting. I was able to come in and be a part of the wonderful things that were happening such as the new Town Hall and the Public Works building." The COVID impact has also opened her eyes (as it has with all of us!), especially as it relates to Town government. "With the COVID impact, financial and otherwise, we're having to think how to do things differently and with less," Jane commented. Reflecting on her Council experience, Jane said that she enjoys meeting people she didn't know and talking with Montreaters about issues and needs the Town can address.
When she isn't doing Town work and other civic duties, Jane and Hugh enjoy traveling (although less so now!), being with friends and family including her five grandchildren, and running, walking and hiking. But, one of her true passions is birdwatching, especially from her living room viewing birds on the birdfeeder. "We have a wonderful location for migrating birds, and I've been enjoying the grosbeaks and goldfinches passing through." But Jane's greatest anticipation is her new puppy. They have been without a dog for eight years. "I have been asking for a dog for a long time, but I just recently started demanding one!", Jane joked. She picked out a Sheltie puppy, whom she named 'Jack'. He will be ready for his new home the second week of October, so expect to see Jane, Hugh and Jack trekking around the town. We're grateful Jane, Hugh and soon, Jack, have made Montreat home.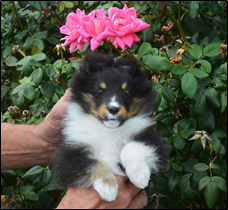 ---
Other Important Information
The Montreat Landcare Committee will meet Wednesday, October 7, 2020 at 9:00am via Zoom. Check the Landcare website (www.montreatlandcare.org) for details.
The Montreat Town Council will meet Thursday, October 8, 2020 at 7:00pm in the Town Hall Community Room. The Council meeting will be preceded by the Public Forum at 6:30. Due to COVID restrictions, a limited number of people will be allowed to attend. The meeting and Public Forum will be live streamed and recorded for later viewing. More information about the meeting and streaming instructions will be in next week's Montreat Minute.
---
Questions?
Do you have Town-related questions you would like answered? If so, please send them to Angela Murphy at info@townofmontreat.org and we will get back to you as soon as possible.
Have a safe weekend!