Montreat Minute for November 15, 2019
Mayor's Meeting Summary of Last Night's Town Council Meeting
Hello fellow Montreaters,
It was a cold Montreat night, but a few hearty souls came out for the meeting. Here's a summary of what was discussed. A full summary will be in the official meeting minutes in next month's agenda packet.
Public Forum questions/comments included:

Sally Stansil asked questions regarding the discussion from last month's meeting about traffic and noise. She asked if there had been any discussion about raising the citation fee for speeding from $5.00, which doesn't appear to be much of a deterrent. Police Chief Arrant clarified that the $5.00 citation fee did not refer to speeding. Speeding tickets are similar to other jurisdictions and are significantly higher than $5. She also asked if plans had been outlined for cameras at the gate. At this point, there has been no discussion about cameras, but will be discussed. She also asked if there were any plans to create a buffer on the Kanawha hill leading up from the gate. No plans have been made for such a buffer, but I told her we would look into it.
CLICK HERE to read more of the meeting summary
Did you Miss the Town Council Meeting?
If you missed the meeting and want more than what's in the Mayor's Summary, you can view the entire meeting on video by going to the Town of Montreat Facebook page (CLICK HERE) and scroll down to videos. Additionally, Town Council meetings are live streamed during the actual meetings. You can "be here" by going to the same link above. Public Forums are also live streamed.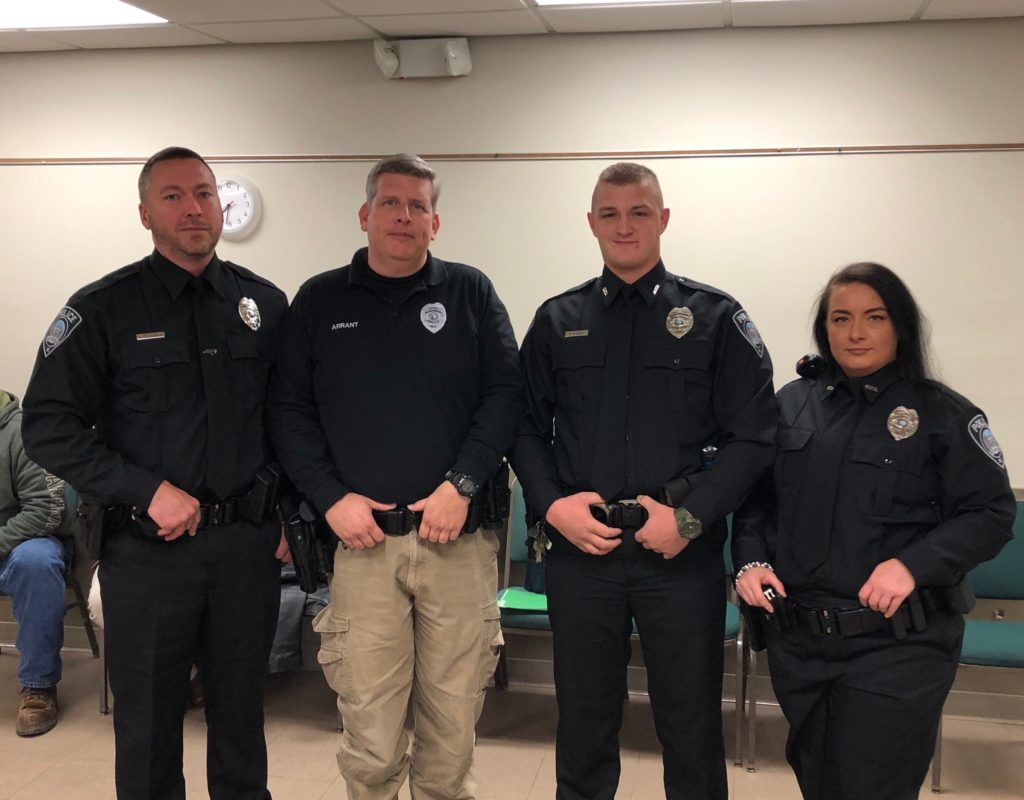 Montreat Police Department at Full Strength +
Three new Montreat Police Department officers were sworn in at last night's Council meeting, bringing the department up to full strength for the first time in quite a while. Mayor Helms swore in Trey McDonald as Captain. Trey comes to us with significant experience in the military and law enforcement. Virginia "Gin" Johnson was also sworn in as a full time patrol officer. Mason Wright was also sworn in last night, with his wife and new baby observing the ceremony. Trey is working days, Gin works nights, and Mason is a reserve officer, called in as needed. Welcome these new officers as you see them around Town.
Water Bills
You may have noticed that you haven't received your November water bill yet. They have been delayed by a few days but will be mailed on Monday the 18th. You will have an extra week to pay the bill due to the delay.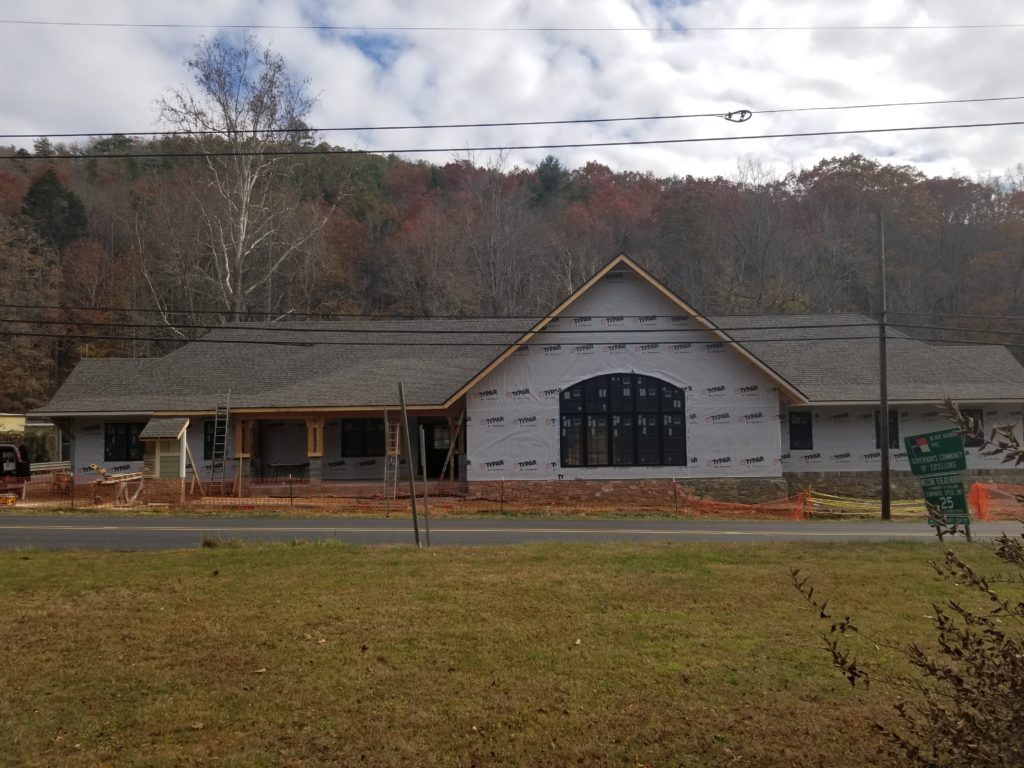 Progress Updates
Much is happening around Montreat if you haven't noticed! Here are a few updates:
Town Hall construction is moving at a fast clip! The main window on the front of the building was installed earlier this week and it looks very nice. Expect to see work on the outside walls, including siding and stone, started next week. The main driveway on the creek side was recently excavated. Inside, tradesmen (electrical, plumbing, HVAC) are working hard so the drywall can be hung.
Work on the Public Works building, to be constructed behind the MRA maintenance building, will begin in several weeks with the pouring of the concrete pad. The metal building will be erected after the concrete has cured.
Street work proceeds. Texas Road Spur was paved earlier this week, and weather permitting, Kentucky, South Carolina and Wyck Roads will be paved next week. The Mayor talks about construction work on Graybeard Trail in his meeting summary, so check it out.
Did You Know?
We dug back into the archives to give you some information about Montreat that you may not have known:
Since the Town was incorporated in 1967, there have been 10 mayors, including (in order) C. Grier Davis, Andy Andrews, Charles Hardie, Frances "Chick" Foreman, Elizabeth Maxwell, John K. Abernethy, George Morrison, Letta Jean Taylor and Tim Helms.
For those counting, only nine names are listed. That's because Andy Andrews served two non-consecutive terms: 1969-1970 then 1985-1989
Charles Hardie was the shortest term mayor, serving only two months to fulfill a term vacated by Andy Andrews in 1970; Letta Jean Taylor was the longest term mayor, serving 18 years
The first Montreat police car was purchased in 1968, a Chevrolet; another was purchased in 1979 (Chevrolet Nova); the third was purchased in 1981, this one equipped with a radio, siren and blue light!
Beloved Susan Neville was elected Tax Collector in 1970
More to come…
We Need Your Opinion Again
As noted in the Mayor's Meeting Summary, there has been quite a discussion over the past several months about traffic, noise, speeders and how to resolve some of these issues. The Montreat Police Department created a traffic calming plan, which they are in the process of implementing. However, we are seeking your opinion on one idea that was suggested. In an attempt to slow cars down and, most importantly, safeguard pedestrians, the idea of creating a three way stop at the intersection of Assembly Drive and Georgia Terrace is being considered. Some residents have expressed their opinions about it being a good idea. However, we would like to hear from more of you. Please take a minute to complete a one question survey by CLICKING HERE. We will keep you informed as to decisions on this issue.
Thanksgiving Schedule
The Town offices will be closed on Thursday and Friday, November 28 and 29, in celebration of Thanksgiving. The sanitation service pickup schedule is unaffected.
Upcoming Meetings
Planning and Zoning Commission, Thursday, November 21, at 10:30am in the Walkup Building
Montreat Tree Board, Tuesday, November 26, at 9:30 in the Town Services offices
Have a great weekend!